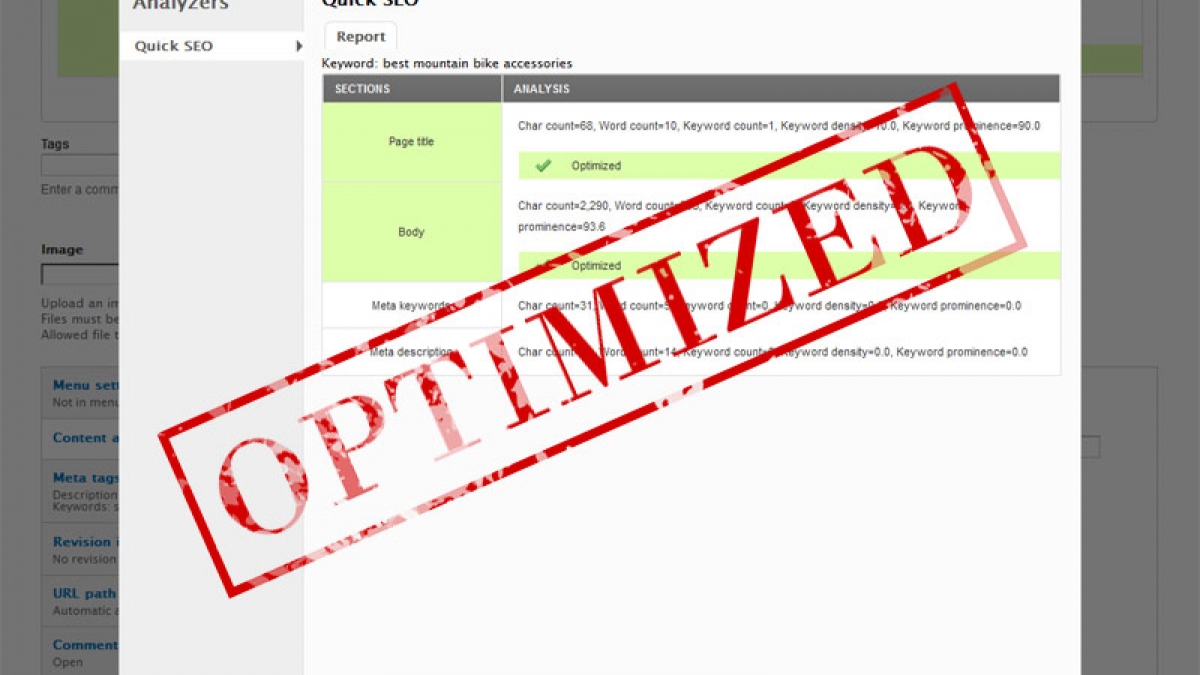 Release of Drupal 7 Content Analysis & Optimizer modules
During 2011 the list of requests to port the Drupal SEO Tools suite had grown quite long. After a few months of brushing up on the new D7 changes, I finally got a chance to sit down and do some programming over the holidays. So for all of you who have been encouraging the D7 ports, I give you the Drupal 7 release of Content Analysis and Content Optimizer.
If you are not familiar with what these modules do, let's review.
The two modules work together to help assure your site content is optimized for search engines. The magic formula for ranking well in the search engines is:
Great Architecture + Great Backlinks and Buzz + Great Content = Great Rankings
Traditional Drupal SEO modules, e.g. Meta Tag, Pathauto, XML Sitemap, focus on architecture. Content Optimizer focuses on the neglected yet vital other side of the magic formula, optimized content.
How it works
(click to enlarge images below)
Content Analysis is a modular analysis system that enables various modules to provide analyzers for content analysis. Content Optimizer provides an analyzer to help authors and editor optimize content for search engines. To launch the analyzer from a node edit form select the "Content Analysis" tab, enter a targeted keyword phrase (optional) and click the "Analyze content" button.
Content Optimizer analyzes node elements such as the body, title and meta data, calculates stats and provides recommendations for optimizing the content for the search engines.
Inline analysis can be embedded into the node edit form to enable easy optimization. Simply change the field value and click the refresh button to re-analyze.
Adjust your content until you get the Optimized status.
New in the Drupal 7 version of Content Optimizer is the ability to adjust all the analysis rules.
Drupal SEO made easy
Content optimizer takes the guess work out of content search engine optimization. It is ideal for authors and editors that know how to write great content for humans but lack experience getting it to rank well in the search engines.
Go ahead and give it a try - don't cost nothing!
Have you been using Content Optimizer? We would love to hear from you. What kinds of results have you achieved?