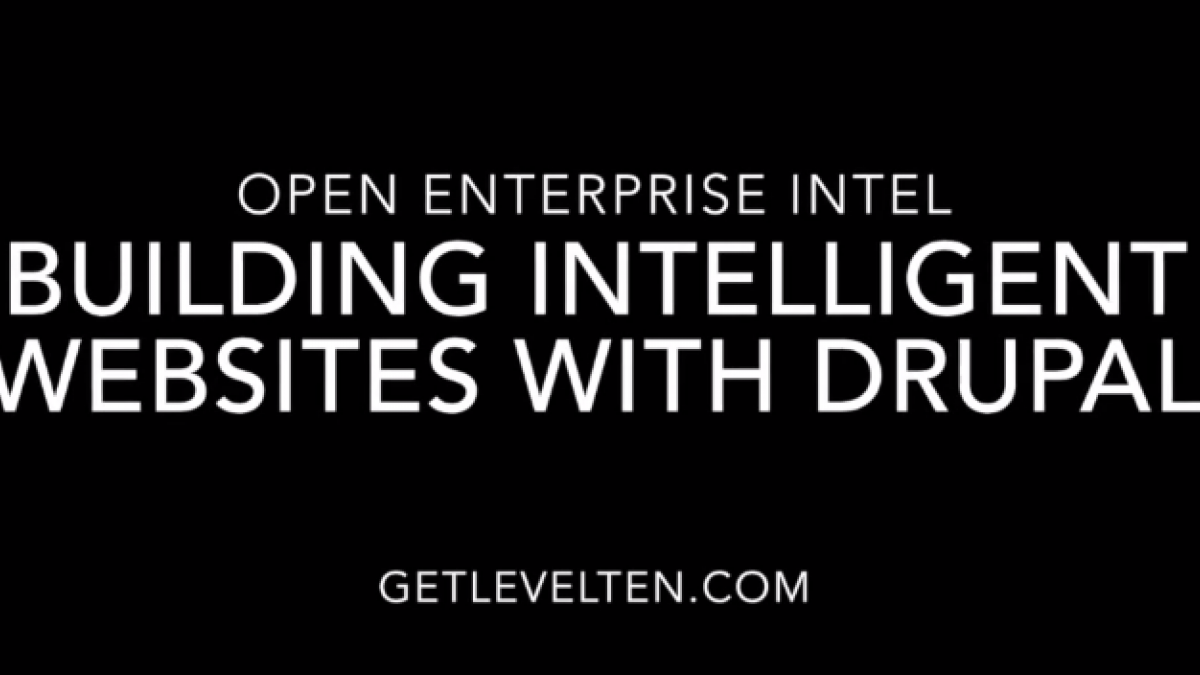 Webinar Recap: Building Intelligent Websites with Drupal
Did you miss our webinar Thursday afternoon? If so, don't worry, we have uploaded the webinar in its entirety along with the open-ended questions that were asked at the end of the webinar. 
What was covered in the webinar:
What is an intelligent website?
Visitor behavior on a website.
Measure what you value.
Google Analytics and its events and goals.
Demonstration of Open Enterprise Intelligence and how it makes your website smarter and lets you work efficiently. 
Want more information? Visit getlevelten.com/intel or wait until September 3, 2014 to download the Pro Version and visit our newest Website getCM2. Have questions about the community and pro version? Ask them in the comments and we will answer them!