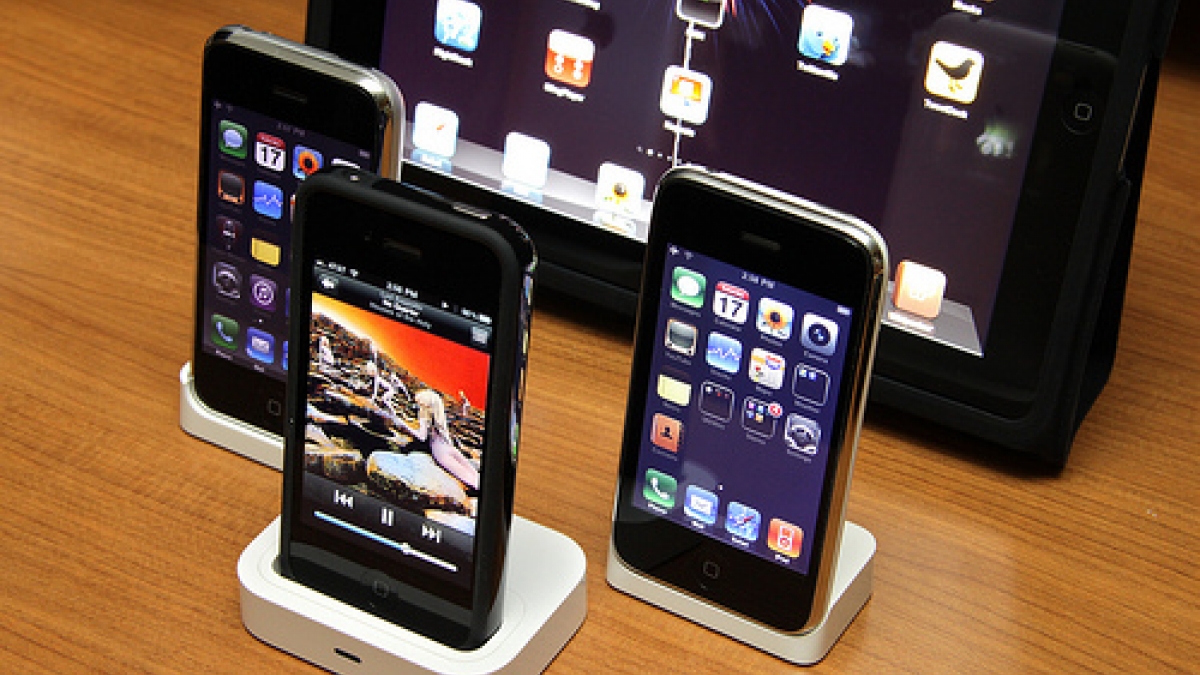 Design For Mobile Or Be Left Behind
By 2014, it is predicted that mobile devices will overtake desktop Internet searches and e-commerce transactions. Learn to design for it or be left behind. Your job security depends on it. Need a little proof?
1. More Devices Than Babies
Globally, on average there are 317k babies born per day. Compare that to the 378k iPhones sold per day, 700k Android devices activated per day, 200k Nokia smartphones sold per day and 143k Blackberrys sold. My prediction is that we will see a sharp drop in baby production, because there seems to be a lack of activity in the bedroom these days!
2. Cisco Refines Mobile Data Predictions
According to the Cisco® Visual Networking Index (VNI) Global Mobile Data Traffic Forecast for 2011 to 2016, worldwide mobile data traffic will increase 18-fold over the next five years, reaching 10.8 exabytes per month -- or an annual run rate of 130 exabytes -- by 2016. There will be more than 10 billion mobile Internet-connected devices in 2016, including machine-to-machine (M2M) modules -- exceeding the world's projected population at that time of 7.3 billion.
3. Social Moves Back To The Phone
I've missed rotary dial telephones, and although they will not be coming back, it's good to see social interaction moving back to the phones. Take Facebook as an example. People that use Facebook on their mobile device are twice as active as non-mobile users.
Of the 425 million mobile Facebook users, 50% of visitors come from web applications, while the other 50% are from all of Facebook's other native applications combined.
My recommendation is to only design a native application if it is absolutely necessary for functionality. Otherwise, design a mobile friendly theme for your website. Mobile friendly themes are less expensive and can use the same user interface as a native mobile application if designed right.
A Mobile Design Approach From The Beginning
Analytics. A good first step is to look at your analytics and determine the share of personal computer devices that account for your website traffic. Analytics provide great insight into user browsing habits and the results my surprise you. If data shows an incline in mobile usage, begin planning for it now.
Research Competitors. When creating competitive matrices, research mobile footprints as well as desktop. You may find a competitive advantage in your industry if others have not made the jump to mobile design yet.
Understand your target audience and their needs.Gather user data from analytics, but also interview actual customers and understand their needs. The "if you build it, they will use it" mentality rarely works and can increase costs. It's better to design for the user rather than for yourself. After all, the customers will be the ones using the website.
Stick to your single-minded message. When planning for your website, stick to the basics and focus on the most important points you want customers to know about your products and services. Don't overwhelm your customers with information just to fill empty space. Clear, concise messages reinforce your brand and remove additional barriers of entry.
Build Mobile Wireframes First. Instead of designing your first layouts around a standard 1024x768 grid system, begin with a mobile layout. You have around 80% less screen space therefore you are forced to focus messaging on the most important points. Once you have a good layout for mobile, it should be easier to transition the layout to a larger screen.
Consider Mobile When Developing. Throughout the development process consider mobile performance implications and address them as they arise. Creating a website that performs well on a mobile device naturally has great benefits to desktop experience as well. Things like file CSS and JS compression, server tuning and caching can not only increase overall load times, but also help with search engine positioning. A fast site = more leads.
Designing for mobile is not as difficult as you think if you plan for it from the beginning. Intelligent planning and design expands your online presence and can increase sales.
I would love to learn more about your mobile design approach and experiences. Feel free to leave comments!
Photo: Yutaka Tsutano