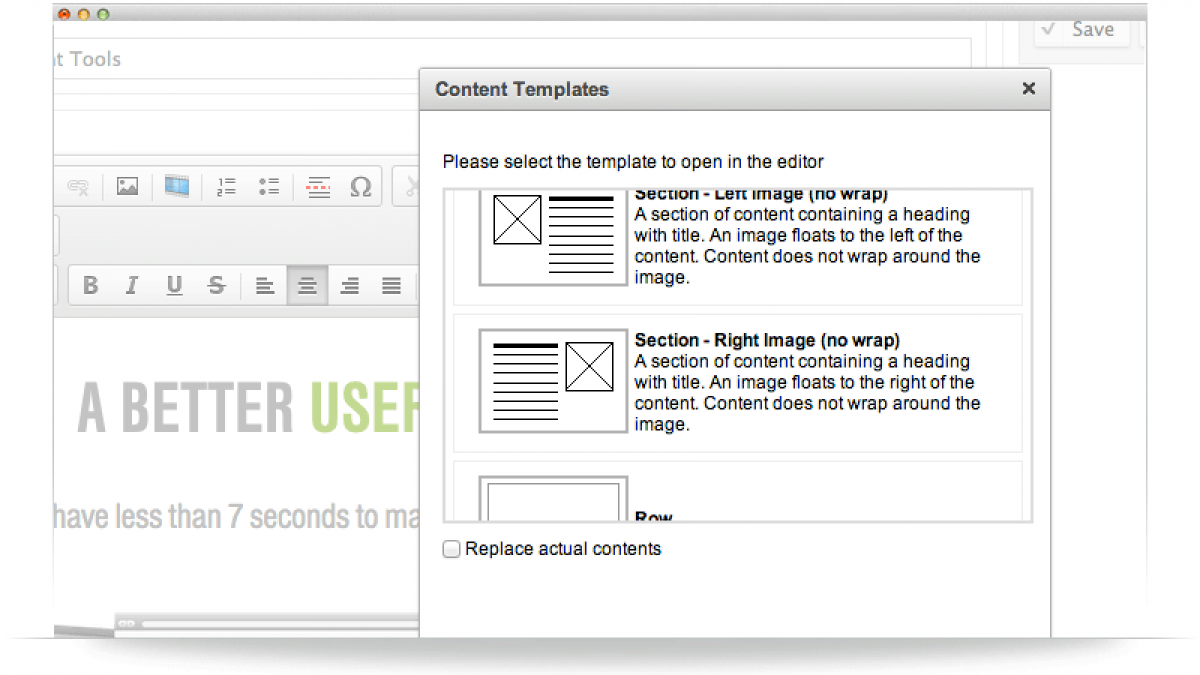 OE Pro: Creating Custom Content Layouts With Drupal 7
One of the biggest challenges for marketers and business owners is having the ability to quickly and easily generate web pages without the help of a web developer or web agency.
Very basic page layouts with paragraphs of text don't present an issue, but more complex layouts typically require some level of coding knowledge to achieve the desired result.
That's why we researched the best content editors we could find when building Open Enterprise. In the end, we selected CKEditor, and heavily integrated it to be flexible, powerful, and responsive for mobile devices. CKEditor has a simple interface, integrates well with Bootstrap 3 and will be added to the core of Drupal 8.
While most editors come with very basic content (bold, italics, underline, etc.) formatting options, our version of CKEditor has been heavily customized and comes stacked with:
10+ Content Templates that allow you to create very professional page layouts with ease. These templates can be combined together or nested within each other to give you an infinite number of layout possibilities.
Video embed and file/image uploads that automatically resize based on the type of devices your visitors are browsing with – including mobile.
Pre-configured styles that match your theme so that your fonts, colors and other page elements follow the branding guideline set forth within the design of your website.
And if you decide your team needs less flexibility, content editing options can be limited or expanded based on user roles and Open Enterprise's robust permissions system.
We've packaged this module with Open Enterprise ProTM and it has significantly increased our client's ability to quickly and easily make complex page layouts in a matter of minutes without writing a single line of code.
It provides added value to our clients and reduces the amount of time it takes us to create websites.
If you created a similar integration with CKEditor, or generally stay frustrated with your content editor, I would love to gather your feedback. Feel free to comment below!