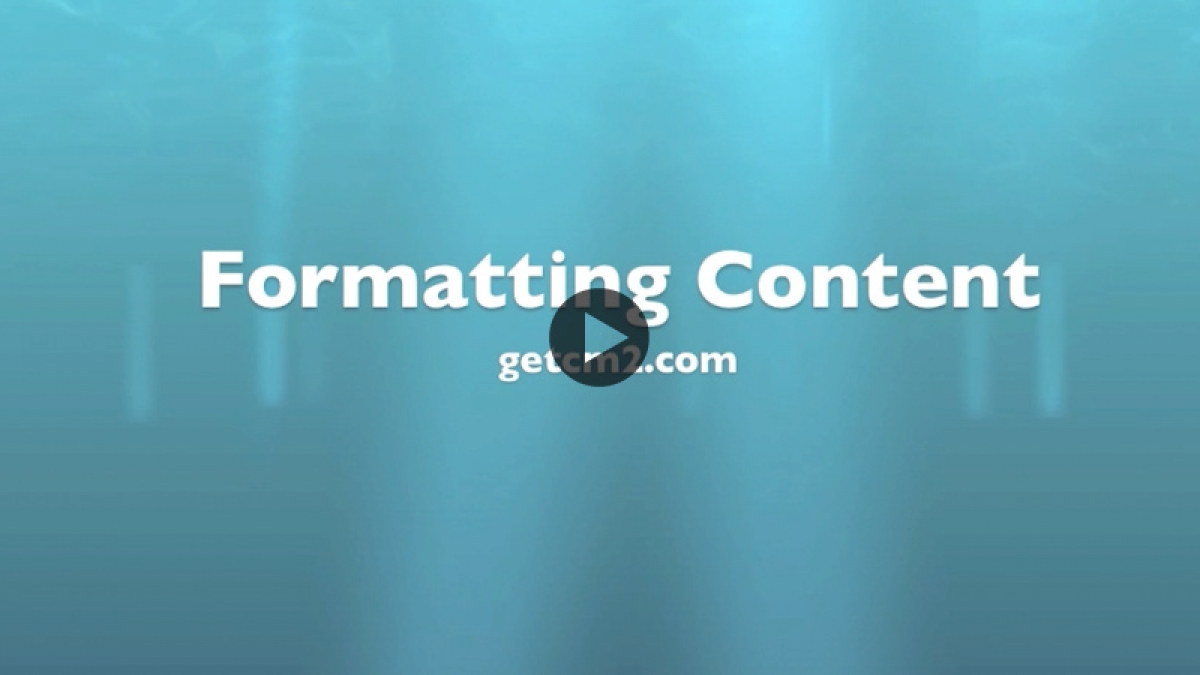 Video: Better Content Formatting Using CK Editor, Bootstrap & Drupal
Creating and promoting content is crucial for your business, and it can be very frustrating at times.
Wrestling with code
Formatting responsive content
Correctly aligning text and images
It's second nature for programmers, but for marketers, creating complex page layouts often results in relying on a developer – which increases time and costs money. The good news is that it doesn't have to be that way.
We've modified CK Editor to make it much more user friendly for those of you working with content on a daily or weekly basis:
It includes several pre-configured, Bootstrap features that can easily be mixed and matched to create an infinite number of page layouts.
Pre-configured widgets allow you to easily add Bootstrap's banner sliders, jumbotrons, trifolds, featurettes, multi-column layouts and blocks on any page of your website.
Items can be nested and maintain Bootstrap's coding standards so that you don't have to remember classes or touch the code.
And if you decide your team needs less flexibility, content editing options can be limited or expanded based on your preferences.
Let's create a quick page layout to show you how a few of these features work.
Jumbotrons
Using a few of its built-in templates, I'll start by adding a Jumbotron at the top of the page. Jumbotrons are often used on marketing pages to quickly grab attention and promote a big idea or concept.
Trifolds
Next, I'm going to add a trifold layout to the page. Trifolds generally display on homepages to promote your most valuable products or services. If you are familiar with modern web design, you've probably noticed these trifolds on several websites.
Featurettes
Now, I will add a couple featurettes to the page. Since most website visitors scan pages for information, featurettes offer a great way of promoting the benefits of your companies products and services very quickly.
Let's go ahead and click save so that you can see your layout. As you can see, we very quickly built what would be a pretty complex, responsive page layout in a matter of minutes without writing a line of code.
Open Enterprise empowers you to focus less on design and development and more on creating, publishing and promoting valuable content. The result is a more efficient and cost effective way of reaching your audience. 
Have questions or comments? Let us know what you think.