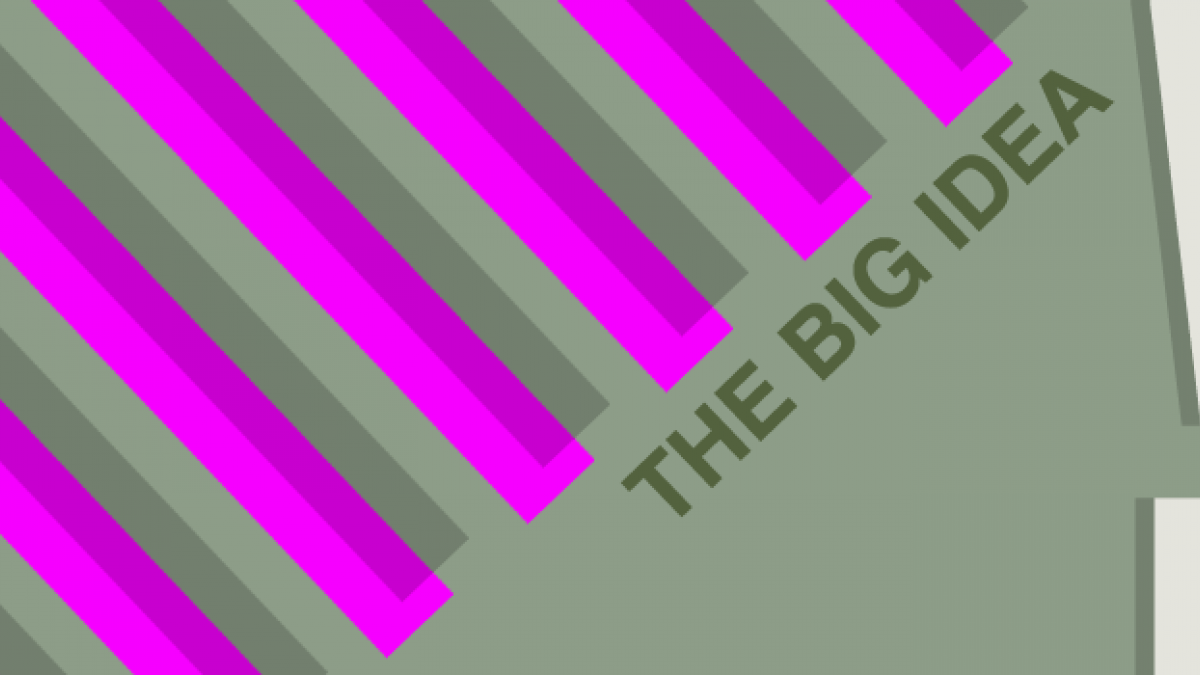 What's The Big Idea?
"Think different."
"Expect more. Pay Less."
"Imagination at work".
All are simple ideas that define the essence of the businesses they represent, but don't let these seemingly simple ideas fool you. They are deceptive because it takes a tremendous amount of open dialogue, patience and the courage to say less.
The Big Idea in branding is the totem pole around which strategy, communication and action is aligned. It distinguishes a business' vision, value, mission and culture in one simple statement and it is used both internally and externally as a beacon for employees and consumers alike.
In this blog post I'll discuss the phases of discovery that ultimately lead to the big idea.
UNDERSTANDING
Obtaining an understanding of your business is the single most important aspect of marketing. If you cannot describe your business in very simple terms that your audience understands, you will not successfully market or sell to them.
A brand becomes stronger when you narrow the focus, but you must narrow that focus in a way that encapsulates your vision, values, culture, marketing strategy, products, strengths, environment, etc.
To do this, you must start by gathering a tremendous amount of information about your business, your competitors, your target audience, your customers, your likes and dislikes, your personality, etc. Anything that can help you gain more understanding of what your company is and what you want it to be should be documented.
Gaining a true understanding of your business can take years and should be documented, revisited and realigned if necessary so that your business and brand stays relevant.
CLARIFYING
Once you feel that you have gained a firm understanding of your values, mission, goals, products, services, target audience, opportunities and threats you can begin clarifying. Clarifying is like sculpting. You begin with a stack of notes (sometimes several hundred pages) and slowly begin analyzing, brainstorming and consolidating until you have a narrowed set of core values, brand attributes, a competitive advantage and brand strategy.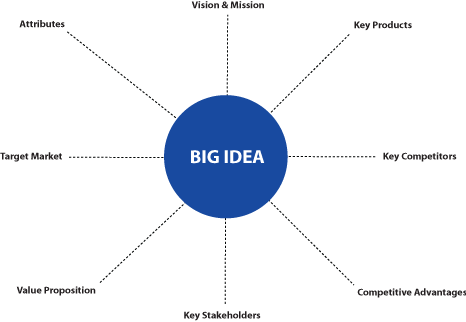 At the end of the day, you walk away with a valuable brand brief that encompasses your vision, key products/services, competitors, competitive advantage, prioritized list of stakeholders, value proposition, target market and identifying characteristics of your brand.
This document, often created a schematic, should be iterated over and placed in a version control system.
Brand becomes stronger when you narrow the focus. Say more with less and people will remember.
POSITIONING
Once clarification is completed, focus becomes more manageable. It allows us to focus on positioning our brand through differentiation, value proposition and category. There are several exercises that can assist with this, including perpetual mapping. I won't get into the details of that in this post, but will write a follow-up article if anyone is interested.
BRAND ESSENCE
What does your company do that's best? Why do consumers choose you over the competition? How are you really different than your most successful competitor? What are three adjectives that summarize how your company wants to be perceived? The clarity of these answers is an important part of this phase.
Begin shaping your brand. What is the central idea from your positioning exercises? What is the unifying concept? Review your messaging, then consolidate and remove until you have only a few. What voice or tone will you be using? These things should remain consistent throughout your brand, marketing, sales and customer support channels.
THE BIG IDEA
Now, further narrow your brand essence into one simple message that encapsulates your business. That is the Big Idea. That is what your business culture should be focused on. That is what your brand should be designed around. That is what your marketing message and strategy should be built around. That is what makes people remember your business.
Are there any simple concepts that define a brand for you? Leave us a comment below!