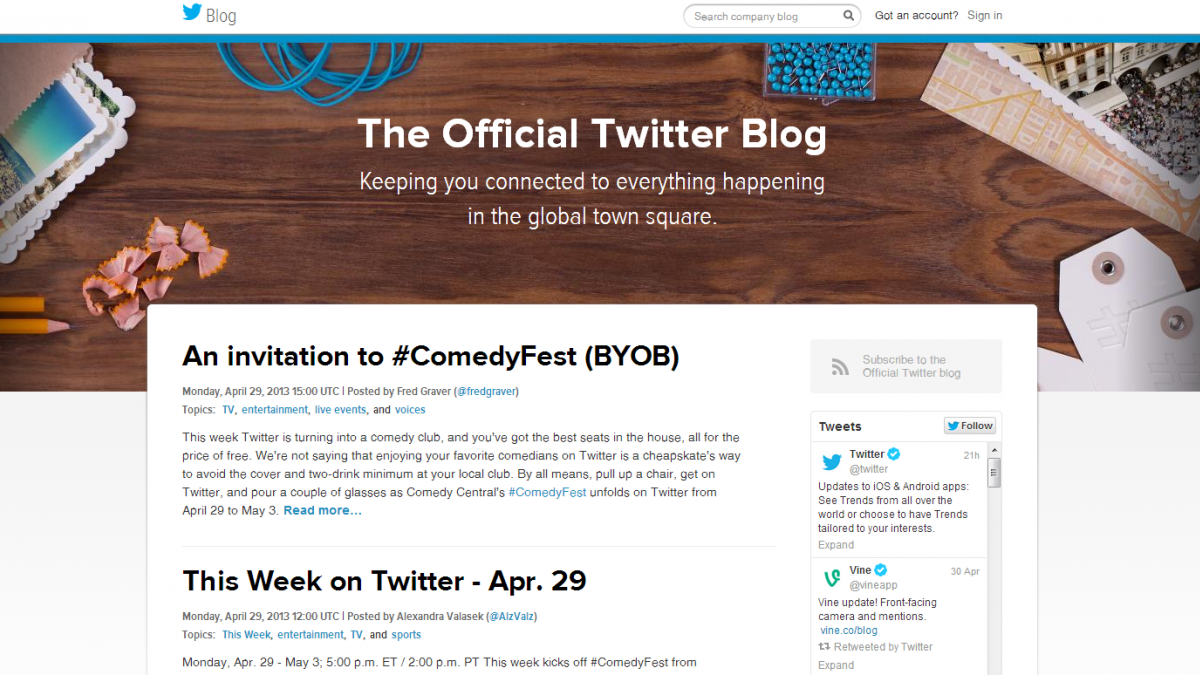 Twitter Chooses Drupal Again, This Time for Gasp, Their Blog
Twitter recently re-launched their blog and they chose Drupal over WordPress
I've been telling people for years that if you just want a blog, WordPress is a great option. Twitter's decision to use Drupal as a blog makes me wonder a bit. Why would a company with their development and technical expertise choose Drupal vs WordPress if they're just building a blog? 
Here are a few reasons why I think the decision was a no-brainer:
Look, my goal here is not to bash WordPress. I've used it in the past and it has its place; but in the end decisions like this only help to reinforce the argument that Drupal is the superior open source platform.
Do you think it was a good decision for Twitter to use Drupal over WordPress? Let us know in the comments.