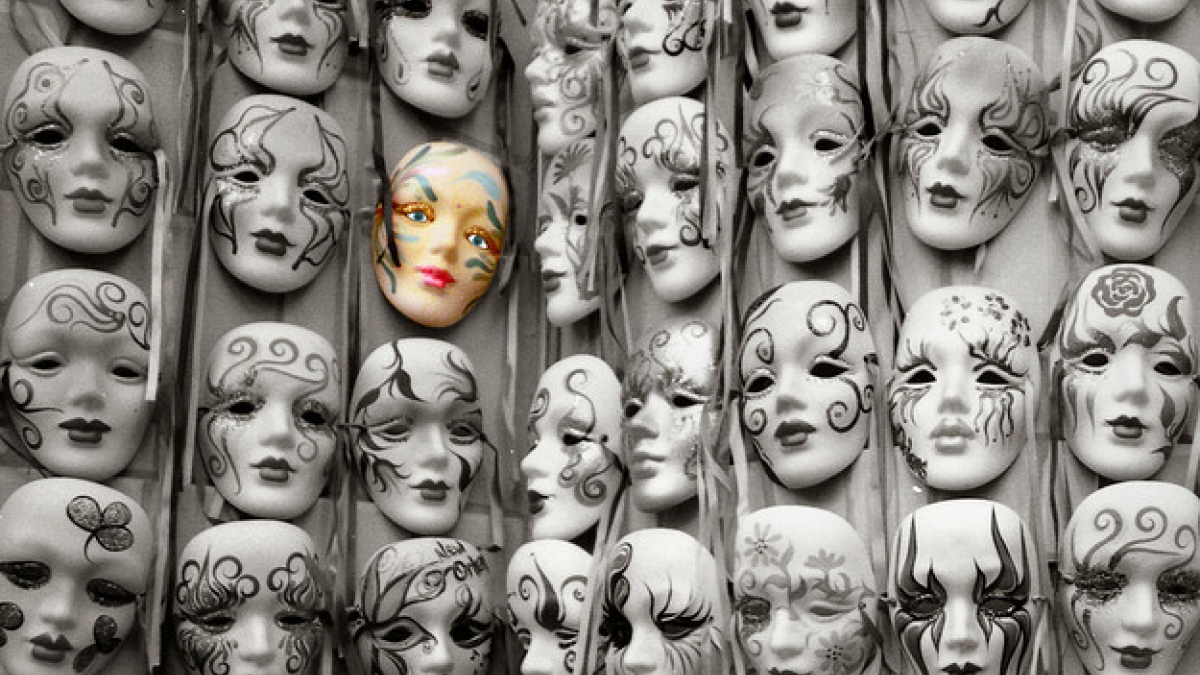 How Fake People Help Reach Real People
Personas aren't a new thing.  They have been used in marketing and advertising long before user experience (UX) adopted them.  A user persona is a short fictional bio of a person based on someone who is likely to come (or who you want to attract) to your website.  These creative biographies embody motivations, circumstances and needs that your site's target audience(s) have in common.  When UX personas are well done, they unify your team's vision for whom they are creating the site and what they want out of it.  This helps guide the website creation process for designers, developers and anyone else.  As they make decisions about the user interface, the persona helps keep them in mind.  This is the major benefit of using personas: they help keep the user at the center of the project.  If you create a site for no one in particular, chances are good that no one in particular will engage with it. 
The Most Important Piece of Creating A UX Persona
Because user personas are meant to be a central guide, they can crash and burn quickly if they aren't written well. The most important piece of a persona isn't on the page.  The persona is really meant to be a jumping off point for the imagination of the team.  Leaving out a lot of details gives room for their problem solving juices to get bubbling.  It's when the developer/designer/client/salesman adds to that jumping off point that real ingenuity takes place and you break through something that will truly delight the user.  
Warning: There is a danger in being too vague as well.  While the persona should have wiggle room for creative problem solving, there should also be enough information to unify the direction for the team.  I think that recent discussions on storytelling go hand-in-hand with personas.  
How To Create Personas
You make up really good fake people by knowing real people and knowing them well.  However, a persona shouldn't be based on just one person.  It should embody the desires of a larger group of people - which is a hard balance to strike.  
Let's say there is a project for a client that provides e-commerce services to artists who create handmade goods (like Etsy, but way cooler).  You are tasked with writing the personas for the project. Immediately, you think of your aunt. She makes clay castles for renaissance festivals.  She is also a bit of a free spirit (she insists on being called 'Petal' when her real name is Barbara).  You don't want to narrow the persona and base it too much on Aunt Petal because the site is intended for more people than her.  However, she is the type of person you want to attract to the site.  It's the difference between "Aunt Petal would love this site!" and "Only Aunt Petal would love this site."  Not always an easy task to achieve.  Here are some quick tips and helpful resources I have used for writing personas.  
Do's:
Collaborate - with your client and with your team - this helps to create more accurate, fuller characters to work with
Have Real People in Mind - think about people you know who would be interested in the site you are creating
User Research/User Research/User Research - basing your UX persona on real data is always a great idea.
Don'ts:
Don't Spend Too Much Time: You can spend hours in the creative writing process but remember, this is only one leg of the project and the end result should be a great website, not a great work of fiction.
Don't Get Lost In the Detail: Keep in mind that it's not bio, just a starting off point.
Avoid Making It Too General: A persona with too little detail isn't going to give enough direction when deciding user interface decisions. 
Resources: 
The Inmates Are Running The Asylum by Alan Cooper (the UX community's initial inspiration for using Personas)
Use Muppets As Your Personas (I love this idea - depending on the client) 
Become a Persona Expert (you can even become a Certified Persona Practitioner!) 
Storytelling For User Experience (Great book on the use of stories to enhance problem solving - replace 'story' for 'persona' and you have tons of gold nuggets) 
Have any comments about this post? Let us know!
Photo credit to Exfordy