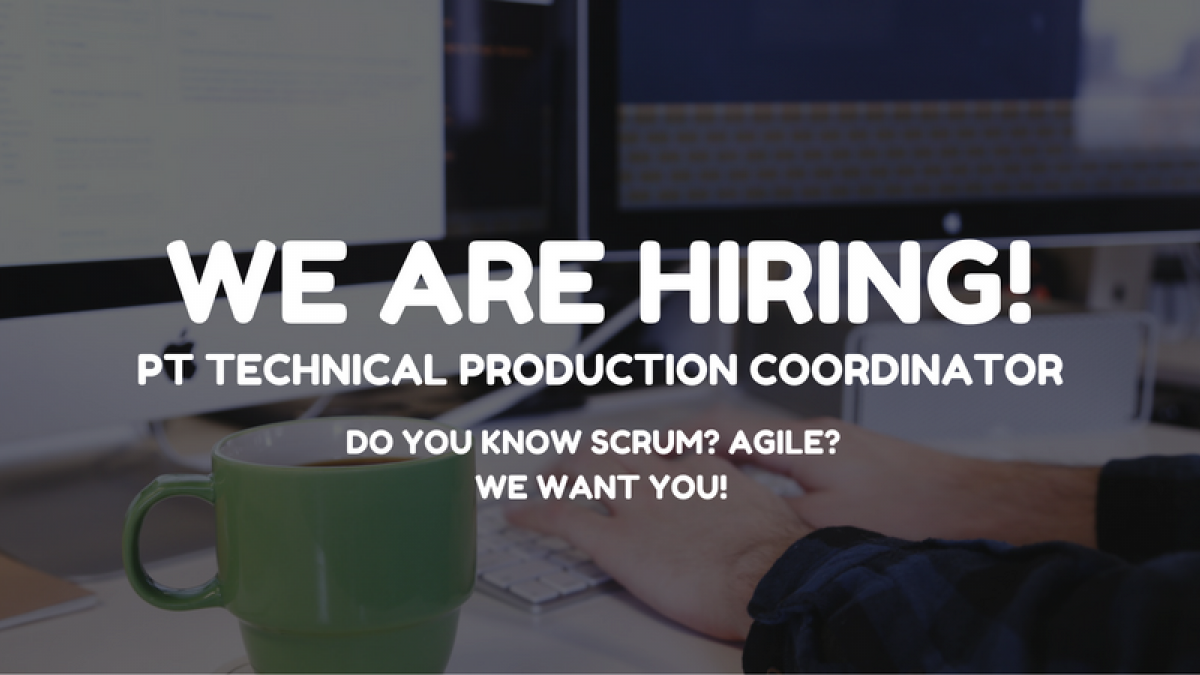 Hang Out With Some Cool People-- We Are Hiring!
Are you looking for a job in the tech world? Have you ever worked at a company that practiced Agile Methodology? Then this is the job for you! 
Who We Are:
We're a small web development and marketing agency near Southern Methodist University in Dallas, Texas. We like the occasional ice cream socials and NERF gun battles, but most of all, we enjoy making Drupal websites and helping client's businesses grow. 
The Position:
PT Technical Production Coordinator
THE BASIC JOB ENTAILS:
Turning client requests into stories / tasks for estimations
Performing QA and verifying tasks
Tracking progress of client projects
Reporting to account managers the status of projects and hours billed.
IDEAL CANDIDATE QUALITIES:
Proactive. We're a small agency that moves fast, so you need to be on your toes!
Responsive. Communication is crucial for our team to work effectively, so keeping up with statuses and conversations is important.
Organized. We're always bringing in new clients, and these clients may have one or multiple projects with us, so organization is key to maintaining productivity.
Technical (or want to be technical). This quality really helps to translate client stories into actionable tasks for the production team and helps you when running QA, so you know what you're looking for.
Fun! We're definitely a light-hearted group who is (hopefully) fun to be around, but we need some organization help.
We use a few different tools internally, so it would be great to have experience with these tools, or similar, but not necessary:
Scrum / Agile project management (This is a big one!)
Pivotal Tracker
Basecamp
Harvest
Bitbucket / Atlassian tools
Drupal (or Wordpress)
Basic HTML/CSS knowledge
If you think this is something you are up for, then what are you waiting for?
Please include a resume & any relevant technical experience with any submissions. If interested, we'll contact you for a phone interview. Thanks!