10 Tools to Turn Your Drupal Website into a Lead Generation Machine
Building and launching a new website is a great feeling. All the hard work you put in has finally paid off and you are ready to see the results. The problem that we find is that many business build a new site that looks better, but that gets the same results as the old website. So they find a new agency, find a new marketing manager, and build another website that gets the same results. Over and over again.
If you, or someone you know has this challenge, I recommend that you continue reading to learn about 10 tools that can significantly change the behavior of your visitors, your team and your business.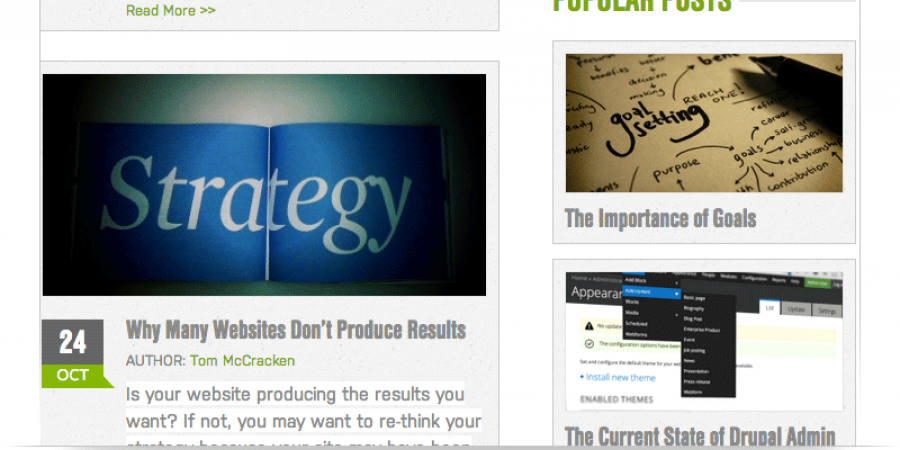 1. A Well-Constructed Blog
HubSpot research shows us that companies that blog fifteen or more times per month get five times more traffic than those that don't. There are two main reasons for this. First, people love to read how-to articles, white papers, etc., that help them achieve a goal at work or home. Second, search engines love websites that generate unique, engaging and remarkable content and a search engine's primary purpose is to provide users with the most relevant results it can find.
A well-constructed Drupal blog allows site owners and marketers to quickly and easily post and organize content (usually how-to articles). This content helps search engines improve its search results by offering more options (references) to users. Companies that increase blogging from 3-5 times per month to 6-8 times per month almost double the number of leads they receive per month.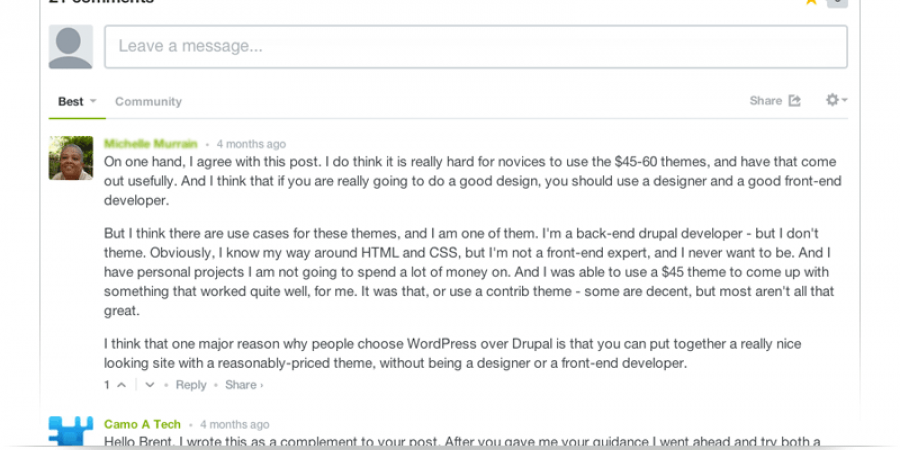 2. A Good Commenting engine
Engagement is a key component for increasing return visits, brand recognition, and ultimately leads. Websites that engage users and make it easy for users to get answers to their questions have a much higher visitor retention/return rate. One of the best ways to engage visitors on your website is through commenting.
We typically find that commenting is more effective on websites that promote professional services (creative, plumbing, marketing, etc.) where site visitors are more inclined to ask questions to experts. Engaging with site visitors and answering their questions enhances your brand perception, generates additional content on your website, and can turn site visits into leads or referrals.
While Drupal has its own blog commenting engine that works reasonably well, we recommend that you integrate your Drupal site with Disqus. It's probably the most popular commenting engine on the web, powering commenting for over 3 million websites. The Disqus Drupal module comes with enhanced features like real-time discussions, instant notifications, following, and rich media support.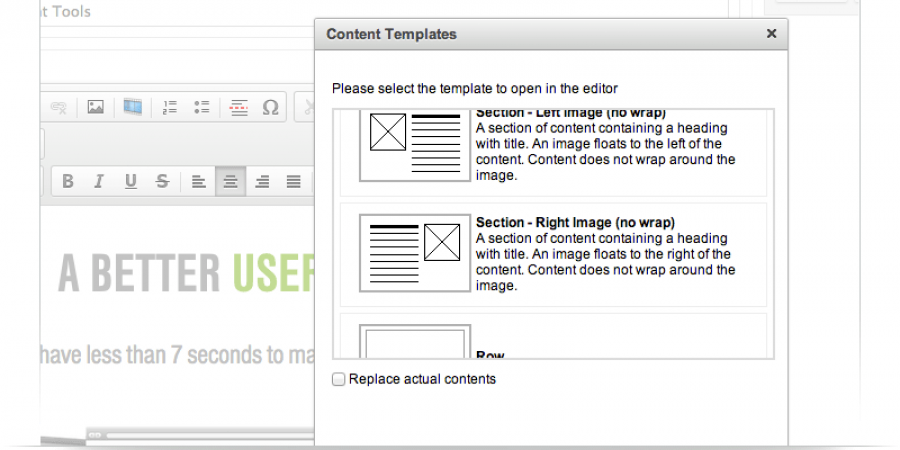 3. A great content editing tool
A great content editing tool is on of the most essential components of online marketing and one of the biggest pain points for marketers. Most of these tools come with very basic functionality that allow marketers to link, bold, italicize and align text. The problem is that marketers don't know html and don't want to write code to enhance their page layouts.
LevelTen has found a very clever solution to this problem. We have extended a content editor called CKEditor and integrated it very deeply with Bootstrap - our theme framework. Our marketing team and non-technical writers can now easily create advanced page layouts in a matter of minutes without writing a single line of code. It has increase our marketing team's efficiency, freed up development time, and has enhanced our website.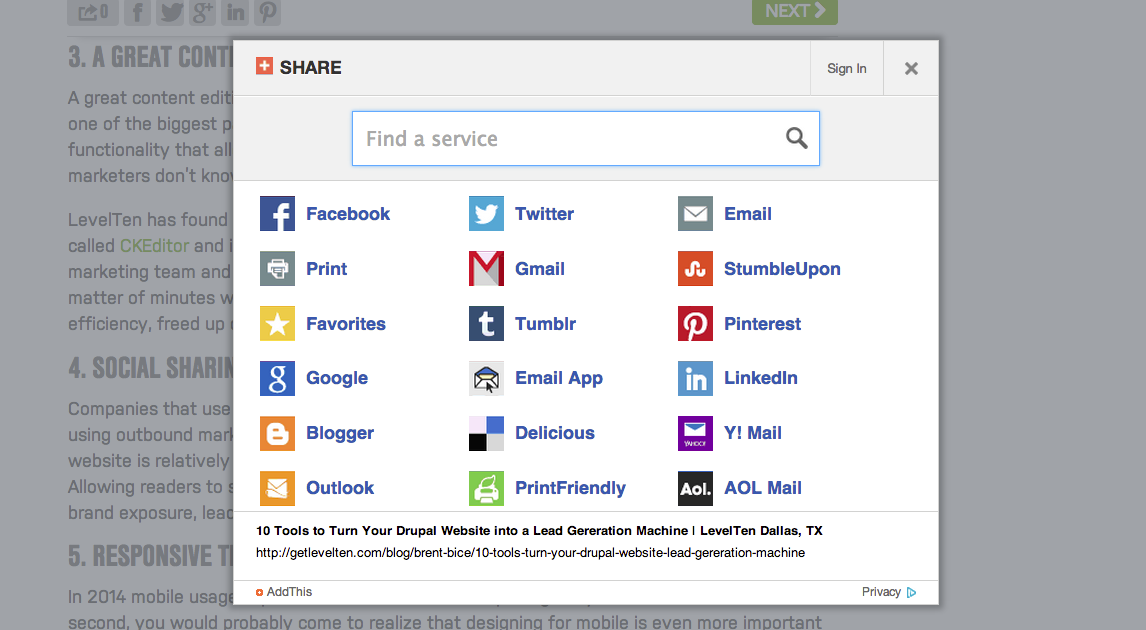 4. Social sharing (Add This or Share This)
Companies that use social media have a 100% higher lead-to-close rate than they do when using outbound marketing.  Integrating a good social sharing tool like Add This into your Drupal website is relatively straightforward and will increase traffic and referrals to your website. Allowing readers to share your content with their network of friends and colleagues provides brand exposure, leads more visitors to your website and helps generate new leads.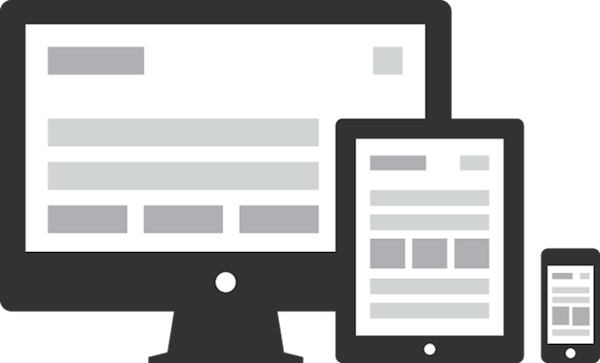 5. Responsive theme
In 2014 mobile usage is predicted to overtake desktop usage. If you think about that for a second, you would probably come to realize that designing for mobile is even more important than designing for desktops. Responsive themes address this by providing a framework that detects the type of browser a visitor is using, then restructures the format of your website to fit the appropriate screen size and device. If your website is not responsive, I highly recommend that you check your analytics (Google Analytics breaks views down by device type) to see just how many potential leads/sales you are losing because mobile visitors have a poor experience with your website.
There are several responsive frameworks for Drupal. We prefer and recommend using Bootstrap for Drupal.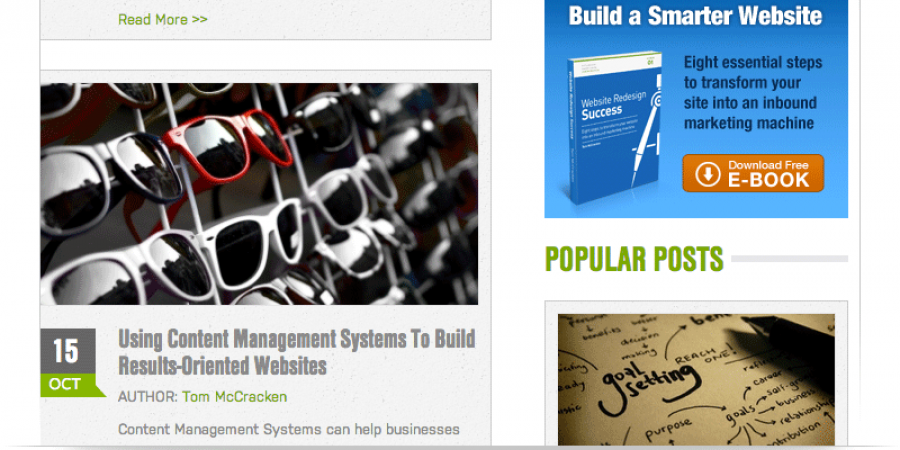 6. Calls-To-Action (CTA)
Did you know that CTAs promoting eBooks get almost twice the click through rate as emails promoting webinars? CTAs on your website are a great way to increase leads, and having a system that manages lead capture workflows helps tremendously.
Creating quality calls-to-action is the key to increasing conversion rates on your website. Here are a couple quick tips to improve your calls to action:
Value Assessment – is the offer (eBook, free assessment, infographic, etc.) you are promoting worth giving up my email address and other personal information for? If not, change the offer. We recommend providing site visitors with something that helps them do their job better or makes them more valuable.
Easy to Use – is the offer readable, concise and easily clickable? Make sure your message is clear and that links to offer are clickable (don't forget mobile) and that the links actually work!
Prominent – ensure that your CTA stands out from the crowd. Don't bury your CTA at the bottom of a page of within lots of other text or images. Preferably, position your CTA above the fold and in a prominent location.
Action Oriented – If you don't ask for it, you don't get it. Use strong action words in headings, verbiage, and also on your buttons. Saying "click here" is NOT a strong action word. Use words like Download, Subscribe, and Begin. Action words should provide the site visitor with an idea of what they are about to do. Don't put subscribe on a link that is going to download a white paper.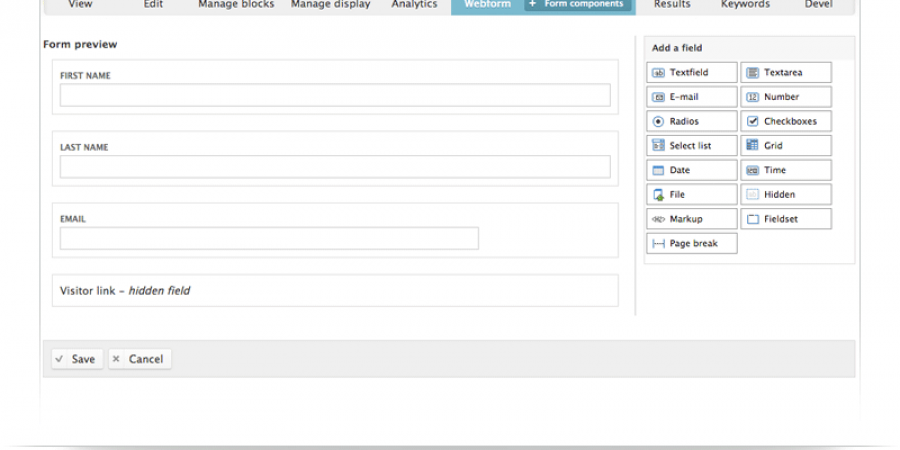 7. Landing Page / Thank You Page Content Types
Landing pages and Thank You pages are the next, and probably, most important pages for lead generation. While quality content, design, and CTAs are all steps to getting users to landing pages, it's the Landing page that captures lead information and the Thank You page that provides site visitors with the actual offer.
Reducing the barrier of entry for site visitors getting the offer is key for increasing form submissions. The amount/type of personal information to collect can be the difference between high and low conversions, but also impacts the value of the lead. If you try to gather too much information, you may scare away visitors. On the other hand, if you collect too little information, you reduce the value of the lead.
Optimizing landing pages is a science. We recommend testing various offers, forms and layouts to determine the best mix. If you have a very strong offer, increase the type and amount of visitor information you gather. If you feel your conversion rates are too low, reduce the amount of information you gather, or promote a more valuable offer. A good analytics system will help you assess views, conversion, and value so that you can optimize your offers for the best results.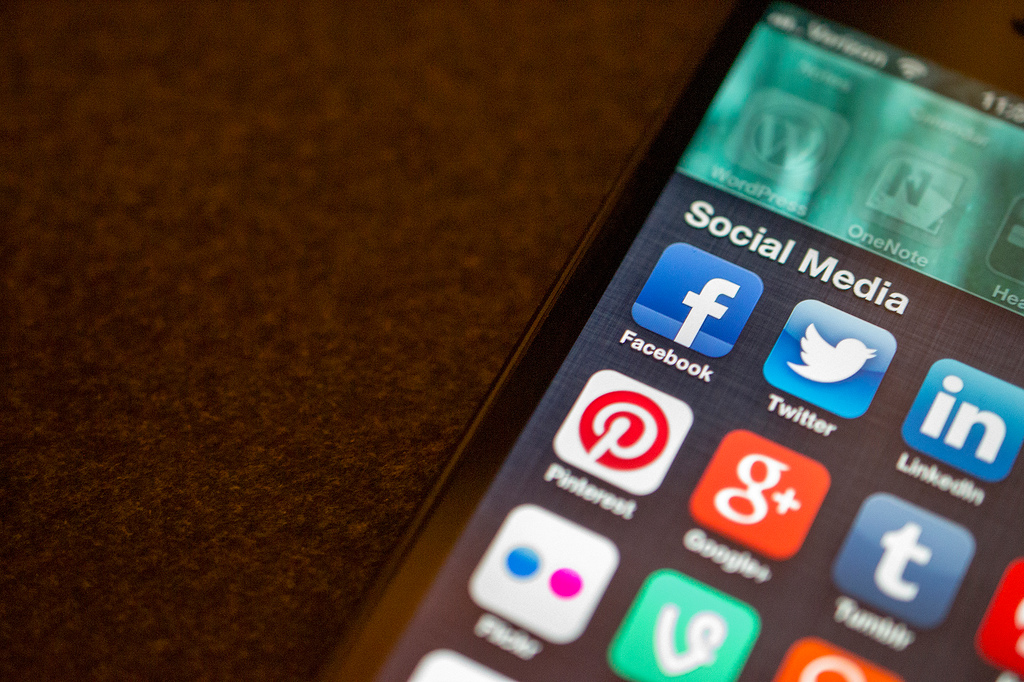 8. Social media links
As previously mentioned, people primarily use the Internet to find (search engines), research (blogs) and connect with like individuals (social networks). While most businesses focus heavily on improving their own website, successful inbound marketers focus heavily on networking where their audience is and leading visitors back to their website.
I know you're thinking, "I'm tired of social networks. Facebook and Twitter are getting old, etc." Honestly, I agree, but there are thousands of social networks geared around very specific industry niches. Understand your target audience, determine where they spend their time and engage them on their terms increases site traffic and opportunities for sales.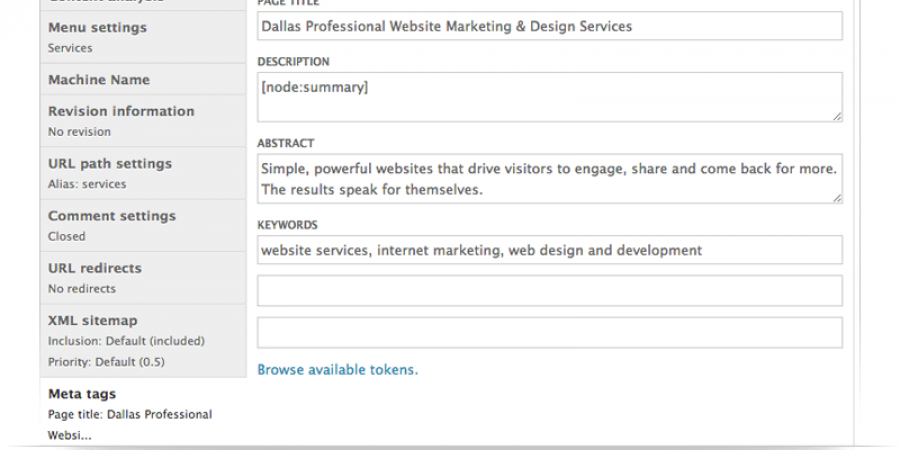 9. Meta Tags
While search engines no longer place as much emphasis on meta keywords, it is still a good practice to provide search engines with more information about your pages. If nothing more, it helps search engines organize your content within their index. Adding custom titles, descriptions, and abstracts, can also improve your organic click-through rates by providing enticing descriptions of your content to users who are searching.
Drupal's Metatag module is a good solution that is easy to install and configure. It allows you to set default tags as well as customized tags for individual pages.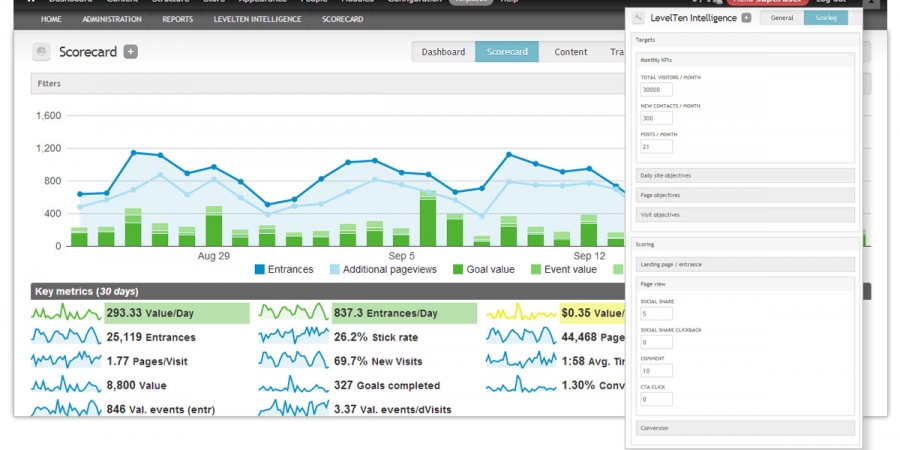 10. Analytics / Reporting
If you can't measure it, you can't manage it. And while most businesses use analytics packages like Google Analytics (GA), very few actually use that data in constructive or meaningful way. One reason for this, is that most analytics packages give you very generic executive dashboard reports that only provide a high-level overview. Additionally, most analytics packages are stand-alone systems, so they are not top of mind. Case in point, most companies look at their traffic once per month to see if they have increased or decreased traffic. And while this is good information to have, there are very few systems that can give you actionable insights to improve your traffic or conversion rates.
Because we could not find a great tool, LevelTen decided to build its own. We leverage Google Analytic's API and integrated it directly into Drupal. That way we have a GA-style dashboard built directly into our website. As we dove more into Google's API, it opened up a world of new possibilities. We can now track the value of content authors, assign value to key actions, and score content not only on page views, but also by the number of comments, social shares and more.
This intelligence has really opened our eyes to the importance of good analytics and as a result has improved our website, our content, and our conversion rates.
Did you find that this is what your website or marketing team needs or lacks? How are your analytics? Let us know in the comments.