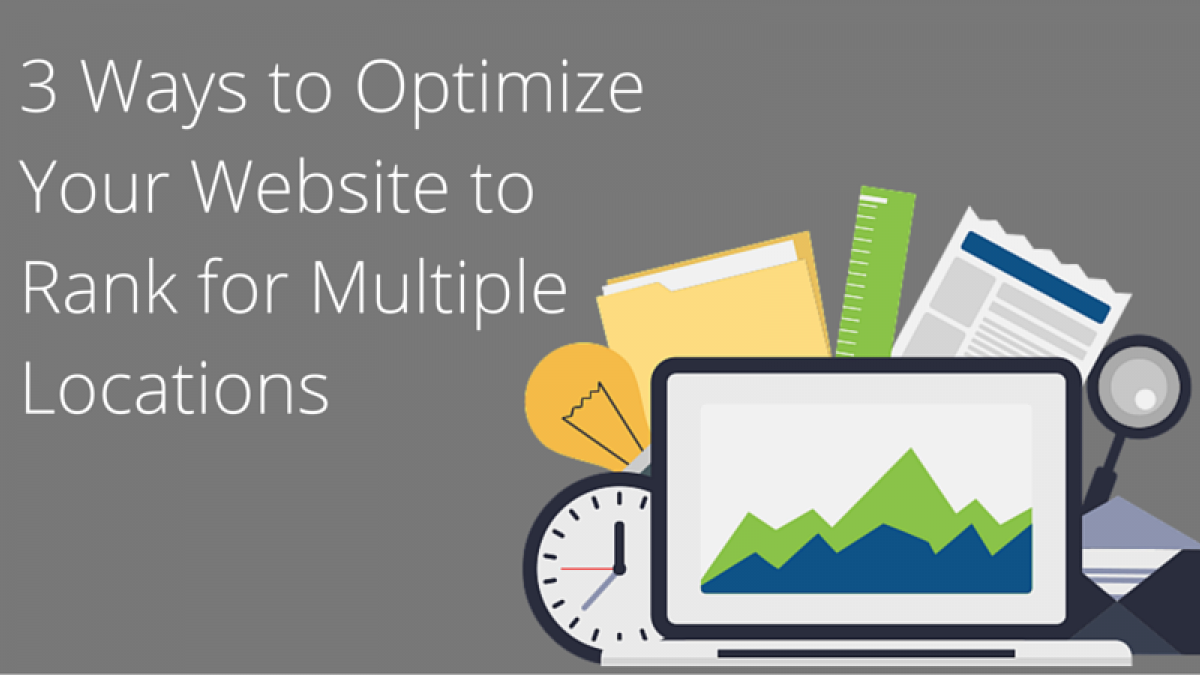 3 Ways to Optimize Your Website to Rank for Multiple Locations
Have a business that has multiple locations? If so, have you every wondered why the other locations, aside from the headquarters, doesn't rank well in Google? Then it's time to re-visit your website's keyword list. Now, I'm not saying to redo the list, but reevaluate any missing keywords that could be helping your other locations to be seen in search engines.
However, sometimes it can be more than just merely reevaluating a site's keywords. Local SEO relies on more than just good marketing and site authority.
Check Your Website
You might list your locations on your contact page and nowhere else. Just having an address on a page will not count as a flag for search engines of "hey we have many offices".
Create Location Pages - Each location should have a dedicated page that is targeted towards each location and area of the office location. Ideally, each store location should have its own unique, well-optimized page. While it is possible to create a single page that covers a given area or region, think about it from a user perspective — it is rare that a regional page will be able to deliver the specific information a searcher is looking for as easily as an individual location page.
Leverage Past Clients and their Case Studies
Find a better use for all those client case studies. If you have clients all over the country, then utilize those by tagging and optimizing them for the location of the client. Not only do these provide great local content, but boosts your businesses credibility with local customers as well. However, this can only be done if you are posting case studies on individual web pages, and if you are not, then you should.
Remember that when adding images of your clients on your case studies, to use their location in the alt text of the image.
Client testimonials on case studies can be linked to the person's bio (who gave the quote) on the client side, which again, will give local authority, but also create backlinks.
REGISTER YOUR WEBSITE ON GOOGLE MY BUSINESS
Most businesses know that it is important for them to register their business on Google My Business. This registration on Google allows for businesses to show on Search, Maps, and Google+. But have you ever thought of claiming your other locations? Well, guess what, you can, and you should.
It is very easy for anyone to set up these locations.
Name - This is an obvious field, but to get other locations to be crawled and searchable by Google, add the city name to your businesses name. For example, LevelTen has a new office location in Houston. In Google My Business' we added our new office with LevelTen Houston. Our company and website already has good authority on Google, but by adding Houston to the name, we have now established our authority in the new area we service.
Address - This is very important to have when registering. You can also drag and drop a pin on the location to make it as accurate as you can. You can also add business photos so that when people search that location, then your potential new site visitors can view your branding too.
Other Fields to Add - Phone, website - with the URL dedicated to the location like getlevelten.com/net/houston, categories - use the same categories used in the original location for your business for consistency.
Ensuring your website ranks for its multiple locations and servicing areas involves the creation of rich individual local content pages and some technical, yet easy, SEO setup, will only improve things further for your multi-location business visibility.