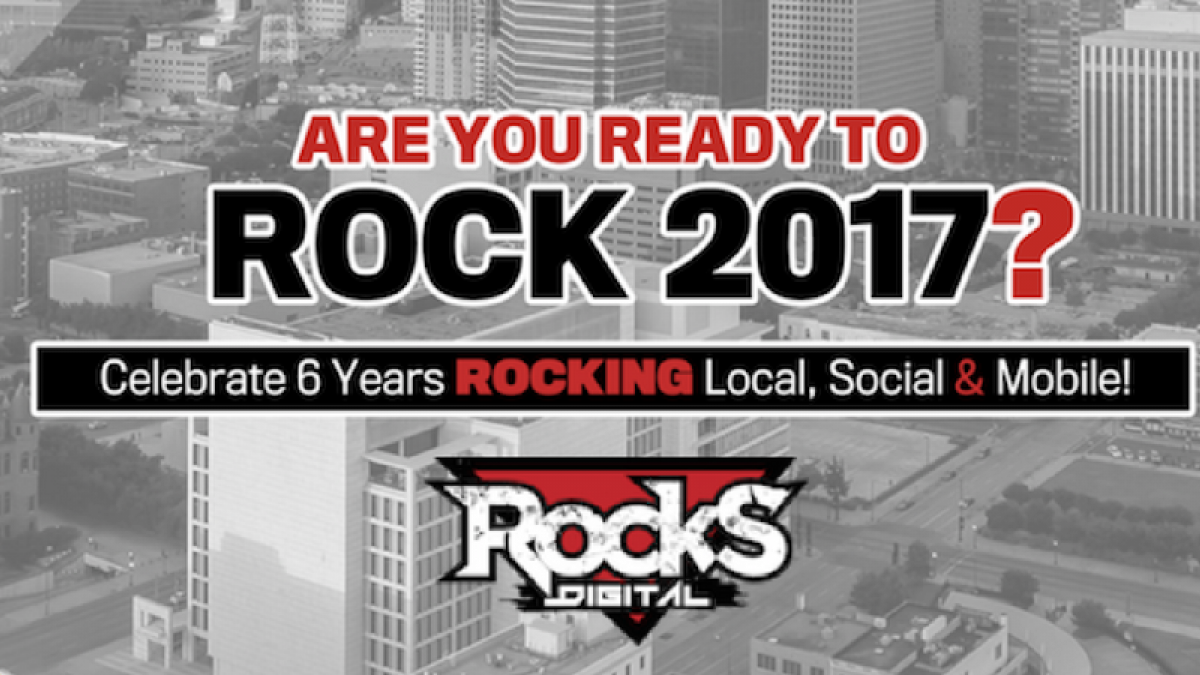 Attend the 6th Annual Rocks Digital Marketing Conference – June 29 and June 30, 2017!
Our friends that put on the Annual Rocks Digital Marketing Conference have extended a special offer to our community of friends. Here is all the information needed to attend the conference in Addison, Texas!
Event Information
Attendees will learn from digital marketing influencers from around the world!
June 29 – We will kick off the day with all attendees gathering together in the morning for six high-impact presentations! Then we'll go into three rounds of break-outs, before coming back together to wrap up
June 30 – Features nine after-conference workshops for attendees to select from. All the workshops focus on real-world education and strategies around the topics of Local Search and SEO, Social Media, Paid Media, Google Analytics and Content Marketing.
Register with promo code STC  to save 50% on a one-day or two-day ticket.
The 2017 Rocks Digital Marketing Conference is hosted in Dallas, Texas, but make no mistake, this is one of the region's largest digital marketing conferences, attracting national attendance and speakers.
2017 will feature 32 Speakers, 27 Sessions plus a special Rocks Talks Session, the Local Search Day Expert Panel, and 7 Keynote Addresses. After-events include Mashable's Social Media Day tweetup on June 29.
Check out the conference agenda here and meet all the speakers!
Here's the spectacular lineup of Rocks Digital Marketing Conference Speakers for 2017:
Karen Liz Albert
Lance Bachmann
Dave Carberry
John Carroll
Bernadette Coleman
Lissa Duty
Damon Gochneaur
Danielle Hanson
Bill Hartzer
Moosa Hemani
Byron Ingraham
Beth Kahlich
Katy Katz
Dean Lindsay
Chris Marentis
Casey Markee
Brad McCormick
Hillit Meidar-Alfi
Robin Moss
John Nosal
Jayne Rios
J Schuh
Erik Solan
Greg Sterling
Mike Stewart
Michelle Stinson Ross
Lex ten Veen
Dan Thies
Dan Tyre
DeAndre Upshaw
Jeff Whitfield
Joe Youngblood
Email conference organizer Lissa@RocksDigital.com if you have any questions!