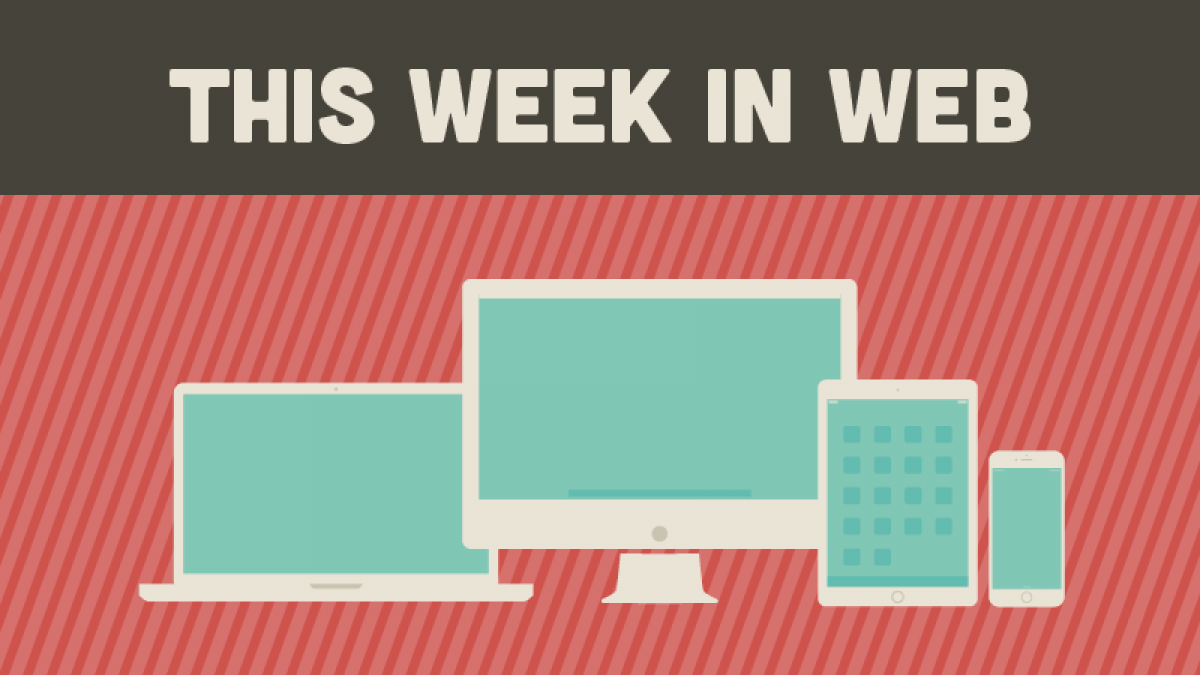 This Week in Web: June 20-26
This week on the web, Google announced they soon would be entering the fitness band craze with a wristband that will track your vitals. Also, a new smartphone app was introduced that will allow you to swipe-away your significant other.  Google Maps ups their map game and introduced the world to a 360-degree clinging side view of El Capitan without the risk of falling.  BlackBerry returned with a bacteria-free concept smartphone for hospital workers (yes, please!). Google's self-driving cars have joined the public roadways, and people are so stunned that they are crashing into them.  Also, Instagram overhauled their search abilities so you can see where you want and trending events in real-time posts.  And your family can have a household smartphone, eliminating worries that your kid will accidentally Skype your boss's boss.
Google Health Tracker
Google X's health sciences division has a sensor-packed, health-tracking wristband in the works.  The device will track activity levels, heart rhythms, skin temperature, pulse, and environmental factors such as light and noise levels.  The device is not intended to compete with current fitness tracking wristbands, such as Fitbit and Nike+ Fuelband.  For now, Google's more accurate and complex wristband will be targeted at healthcare professionals as a medical device to be prescribed or used in clinical research, providing minute-by-minute data about how their patients are faring.  But many years down the road, it may become a common preventive healthcare tool.  Google is experimenting with other medical technology, such as contact lenses that monitor glucose levels in diabetics, and a project called the Baseline study that aims to detect cancer and heart diseases earlier.  The implications for the future of healthcare are exciting, but also combined with Google Maps, will they be able to pinpoint the exact moment and record my physiological reaction to the sale sign at my favorite shoe store?
Binned Her (or Him)!
Breaking-up with a significant other can be a huge inconvenience.  Sitting face-to-face with a freshly ex-ed lover can lead to incessant questions and exhausting emotions.  When you need to get the message across clearly and quickly, there is Binder.  The Binder app lets you enter your future ex-partner's name, gender, phone number, and photo, and then choose a break-up message.  Then swipe right, a la Tinder, and the unpleasant message is conveyed by a concise text message followed by an indelicate voicemail.  Thankfully, Binder is meant to be an entertaining prank, promoted by the Scottish beer Tennent's.
The Vertical Street View
Do you think you'd like to scale the 3,000-foot sheer granite face of Yosemite's El Capitan?  Google it.  You can virtually climb it from the comfort of your couch.  This week, Google Maps provided its first fully interactive vertical Street View, with the help of three expert climbers, two photographers, and the National Park Service.  This sounds like a job for GoPro cameras, but that was not the case.  The climbers had the challenge of capturing the 360-degree views using street view cameras, intended for use on flat ground.  You can see the fearless climbers at various points of their expedition as you virtually navigate the rock wall.  But if you are scared of heights, don't look down.
Germ-free Blackberries
At roughly 25,000 germs per square inch, your smartphone is beyond filthy.  That is a much larger load than your average toilet seat, door knob, and dog dish combined.  And you put this object up to your face and touch it all day long.  Just gross.  BlackBerry announced that they are exploring a bacteria-free smartphone, as they endeavor to break into the healthcare industry.  The device is intended for hospital workers as a portable messaging and alert system while on the job.  Since bacteria travels from screen to fingertip, devices should be sanitized between every patient contact to prevent giving the germs a free ride through the hospital, potentially spreading dangerous infections.  I'd like my surgeon to have one.  And I'm going to clean my phone now.
Asleep at the wheel?
If you'd like to catch a nap or read another chapter of that book during your daily commute (without using public transit), stay tuned.  Google's self-driving cars were given the green light to hit the public roadways this week.  There are about two-dozen of them on the streets of Mountain View, California.  Google hopes they will eventually be driverless, but for now there are specially trained back-up drivers who can take control of the vehicle if needed, as well as study the cars' capabilities and provide feedback to the software designers.  The cars are currently limited to no faster than 25 mph.  The ultimate goal is to drastically reduce auto accidents, but the self-driving cars have been involved in accidents at a higher than average rate so far.  The minor fender benders have been our fault.  It seems humans are distracted by the cute little cars, marked as self-driving with the Google logo, a spinning laser scanner on top, and some with artwork on the side.  Perhaps human drivers are reaching for their phones to snap a picture of the robotic car when they accidentally rear-end them.  If only they didn't have to focus on operating their car themselves.
Instagram Search Power
Instagram is not just for following the Cake Boss's creations or your friends' latest selfies.  Check out the upgraded search feature, which allows users to explore trending visual subjects and search by places and hashtags.  The search screen now offers a banner of trending places across the top, such as "Artists on the Road" and "Explore Trending Places," which are collections of photos curated by Instagram's teams.  Below this section, the currently trending hashtags are listed, giving you access to an up-to-the-minute, unfiltered content.  The "Explore Posts" option remains below that and is the same as it has always been.  Furthermore, the search box now allows users to search by tags and places.  In the style of Twitter, Instagram will help users see what is happening now at their favorite places and interesting events, also making it a valuable resource for newsrooms.  As I tested it out today, many of the trending tags were related to the Supreme Court decision for marriage equality.  With a couple of taps and swipes, I was able to discover a visual smorgasbord of rainbowed celebrations all over the country.  It seems as close to being there as one can be.
Landline Smartphones
Back in the old days, we had a phone that plugged into a jack in the wall, and anyone in the house could answer it.  It was used exclusively for holding a conversation with another person.  It wasn't kept in a back pocket or purse, and it didn't require a secret pattern of swipes to unlock the screen.  (It didn't have a screen.)  A new tech company, Insensi, is modernizing the household phone with their Ily communication hub.  Ily connects by landline, Ethernet, or Wi-Fi and includes a handset, speakerphone, and tablet-like touch screen.  This simplification of the smartphone makes it easy for children, as well as less tech-savvy adults, to keep in touch via traditional phone call, video chat, and messaging.  It also includes a sketchpad so junior can send finger drawn doodles to grandpa.  Ily brings personal communications back to the family with cool modern features that anyone can operate.  Pre-order price is $199 until the end of July.
What stories did you find the most interesting? Are there any other stories we might have missed? Let us know in the comments below!