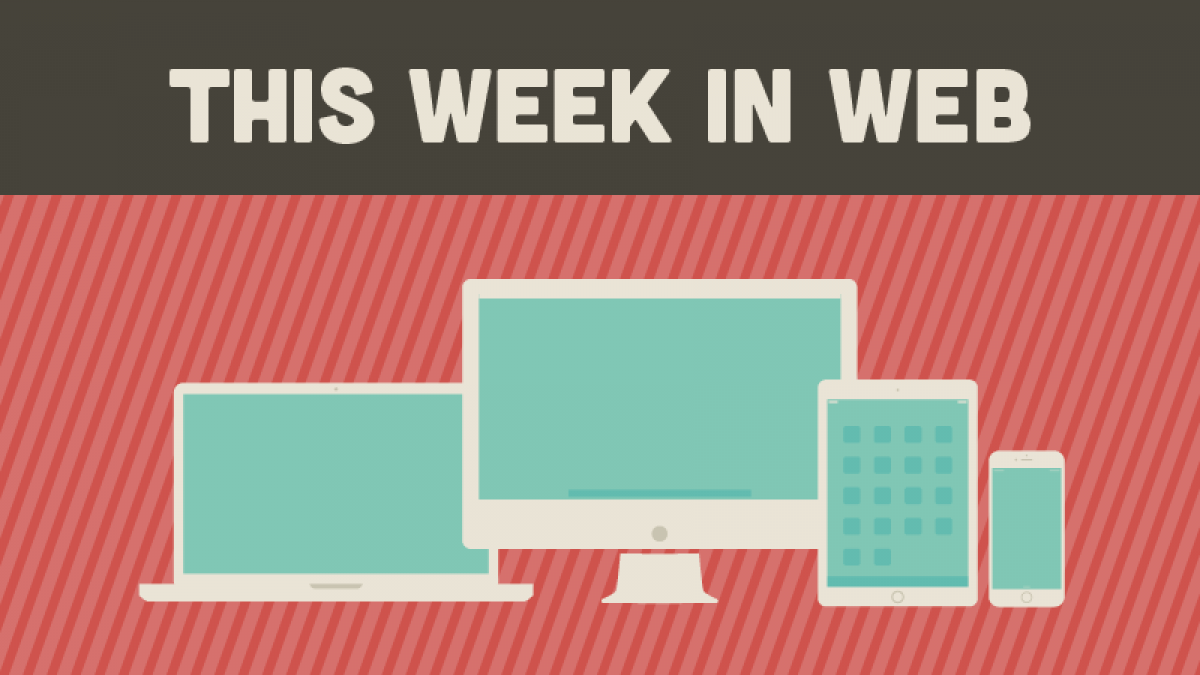 This Week in Web: June 11-17
This week in tech news, we look at seven stories that made the internet and what's so great about them. We learn of Facebook's solution to over- and under- sharing photos. We take a look at Google's balloons and how they reached record low temperatures. The official launch of the start-up company, June, the intelligent oven that you can monitor using your smartphone and Pizza Hut is turning your pizza box into a movie projector. A story of smart utility meters keeping an eye on those who waste, and how the company Nest reinvents the smoke detector. And finally, how watching cat videos is not only beneficial, but scientifically justified!.
Facebook Moments
We all have the friend who repeatedly forgets to send that group picture as promised, or who tags you in 17 nearly identical photos, and overshares your comings and goings on social media. This week Facebook's Creative Labs unveiled Moments, a new app that promises to make photo-sharing among friends more private and convenient. The Moments app uses Facebook's powerful facial recognition technology to scan a phone's camera roll and then prompts users to sync photos with the owners' of the familiar faces. Moments will compile photos by multiple users into shared albums based on the timeframe and who is in them. Facebook will push installation of Moments to the 700 million users of the Facebook Messenger App. I might finally get access to my friends' photos of my cat's graduation party.
Project Loon in the freezer
Google is taking extreme measures to help its "Balloon-Powered Internet for Everyone" reach all corners of the Earth. Project Loon has had surprising success in delivering internet access to parts of the world that have had none through series of balloons floating in the stratosphere.  To study and improve the balloons' endurance, they are now being tested in an enormous freezer, also known as the McKinley Climatic Laboratory, at Eglin Air Force Base in Florida.  The 55,000 square foot hangar simulates temperatures as low as -60°F, like the conditions 20 miles above us.
June Intelligent Oven
Terrible cooks, meet June, the intelligent oven that is a better chef than you are. June will bake, roast, broil, and toast your cuisine to perfection.  This smart countertop oven knows what's cooking and how to cook it without any input from you.  The beta version to be released Spring 2016 will use image recognition to access a database of 15 commonly cooked foods and will become smarter with experience, as well as receiving software updates.  Using the companion app, the WiFi enabled oven will stream live video of your brownies baking or chicken roasting, and take delicious selfies to share instantly.  June's app will also operate as a remote control should you need to operate manually the oven.  June will push notifications to your phone when it is dinnertime.  Your kitchen co-pilot can be pre-ordered through July 10th for $1,495.  
Pizza Box Projector
Pizza Hut in Hong Kong has brilliantly devised a way to repurpose your pizza box into a low-res movie projector.  After moving all pizza from the box to your digestive system, pop-out the perforated circles in the "blockbuster box", pop-in the provided lens (housed in the tiny plastic "table" in the center of the pizza), scan a QR code on the side of the box, and insert your smartphone.  Enjoy your pizza themed mini-movie and a full belly.  The Pizza Hut blockbuster box is rumored to be set for wider release soon.
Smart Water Meters
Utility companies are replacing door-to-door human meter-readers with internet-connected smart meters.  California Governor Brown mandated a 25% water use reduction this year, and smart meters can play a pivotal role in achieving that.  San Francisco is one of the first cities to completely switch over with meters that alert the water company when there has been abnormal usage in a 3 day period, helping them to identify water wasters and locate leaks earlier.  Long Beach is piloting 200 smart water meters that report usage over the internet at five-minute intervals, allowing the utility company to know exactly when consumers are violating the city water restrictions.  Utility companies have been slow to join the smart revolution because of the expense of installing network infrastructure, but T2, who developed Long Beach's meters, designed battery-operated smart meters that utilize cellular networks and Microsoft's Azure Cloud for hosting and data storage.   Look out water wasters, smart meters are watching you!
Nest Protect 2.0
Google-owned Nest released the second generation of their smart smoke and carbon monoxide detector, called Nest Protect.  It looks similar to the first model, which was recalled and later re-released, but the insides have been completely redesigned, according to the company.  Protect 2.0 can differentiate between steam and smoke with a humidity sensor, and can assess how fast a fire is growing using a split-spectrum sensor, in order to prevent false alarms that were familiar with the first model.  You can silence the alarm from your phone, and if coupled with the Nest Learning Thermostat, it will shut down the furnace system in the case of fire or carbon monoxide leak.  It sounds like fancy technology worth its price at only $100.
Watch more cat videos
A study published in the journal Computers in Human Behavior announced that watching cat videos increases energy and decreases negative emotions.  Most of the 7,000 people surveyed admitted that this virtual pet therapy was a means of procrastination when they should have been working or studying, but the pleasure far outweighed the guilt.  So the next time you have a deadline looming at work, watch Henri Le Chat Noir's latest clip and use those warm, fuzzy feelings to conquer that grisly task.
What are some tech news stories you found interesting? Let us know in the comments!