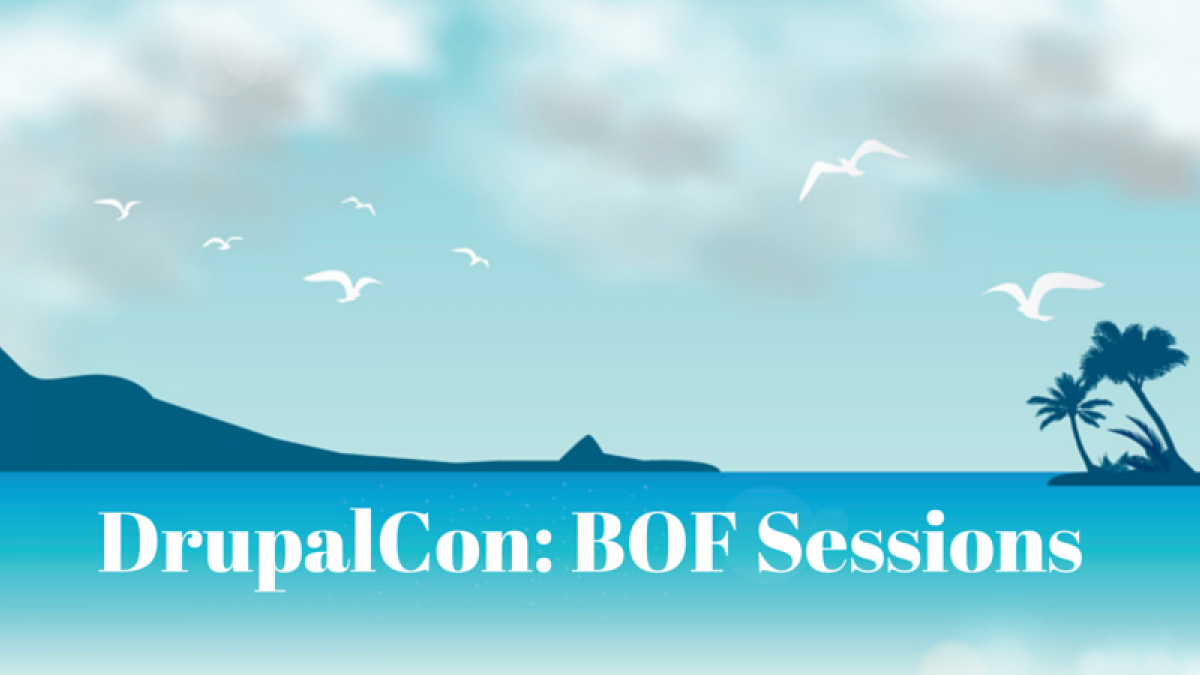 Birds of a Feather Sessions are Open and We are Hosting Three!
Edit: We have three BOFs! See the change below.
In our previous posts on DrupalCon, we announced we were attending and the Five Places to Visit While at Drupal Los Angeles, now we'd like to announce the we have signed up to host three "BOF (Birds of a Feather) Sessions".  
If you've never heard of Birds of a Feather Sessions or are new to the Drupal community, DrupalCon describes it as:
Birds of a Feather sessions (or BOFs) are informal gatherings of like-minded individuals who wish to discuss a certain topic without a pre-planned agenda. BOFs allow groups to meet and discuss issues relating to regular conference sessions and talk out common problems facing the community.
Join us for our two three BOFs. Descriptions below with time and locations:
Day:  Tuesday, May 12, 2015
Time: 1:00pm-2:00pm
Room: 505 - Chromatic
Are you using Drupal as a marketing platform? Is Drupal a good solutions for marketers needing to generate well-qualified leads? Acquia, LevelTen and some others think so. Join me and let's discuss Drupal as a marketing system and discuss how Drupal can become more suited for the needs of marketing departments.
Topics might include:
Which modules are best suited for inbound marketing
How does Drupal compete against other marketing systems
How can Drupal improve our marketing efforts
Why should we care
If you're a marketer or organization that uses, or is thinking about using Drupal for marketing, this will be a great discussion. Let's work together to improve upon Drupal's marketing modules.
---
Day: Wednesday, May 13, 2015 
Time: 2:15pm-3:15pm
Room: 506 -Ashday
Transitioning from Drupal contract work to an agency requires solid web development skills. It also requires legal contracts, sales processes, knowledge of accounting and many, many more facets of business that most contractors take for granted. Join us as we discuss ways to overcome these challenges, as well as:
ways to increase hourly rate
value-based selling
retaining customers to decrease downtime
and much more!
Let's have an open discussion and learn ways to improve our businesses together.
---
Day: Thursday, May 14, 2015
Time: 1:00pm-2:00pm
Room: 505 - Chromatic
We live in a data driven world where making decisions based upon quantifiable data can be the difference between success and failure. This BoF is intended to be an open discussion on gathering data from Drupal, integrating with analytics platforms and determining ways to improve how we measure results.
Discussion topics might include:
How deeply Drupal can integrate with Google Analytics
Where should data that we capture reside
How can we collect data that is meaningful and that provides actionable insights
How does Drupal 8 change the data collection/display landscape
If you're interested in analytics and looking for better ways to collect and organize valuable user data then this BoF is for you!
---
Hope to see everyone at our BOFs and ready for a discussion with like minded peers! Let us know in the comments if you're attending DrupalCon this upcoming May.