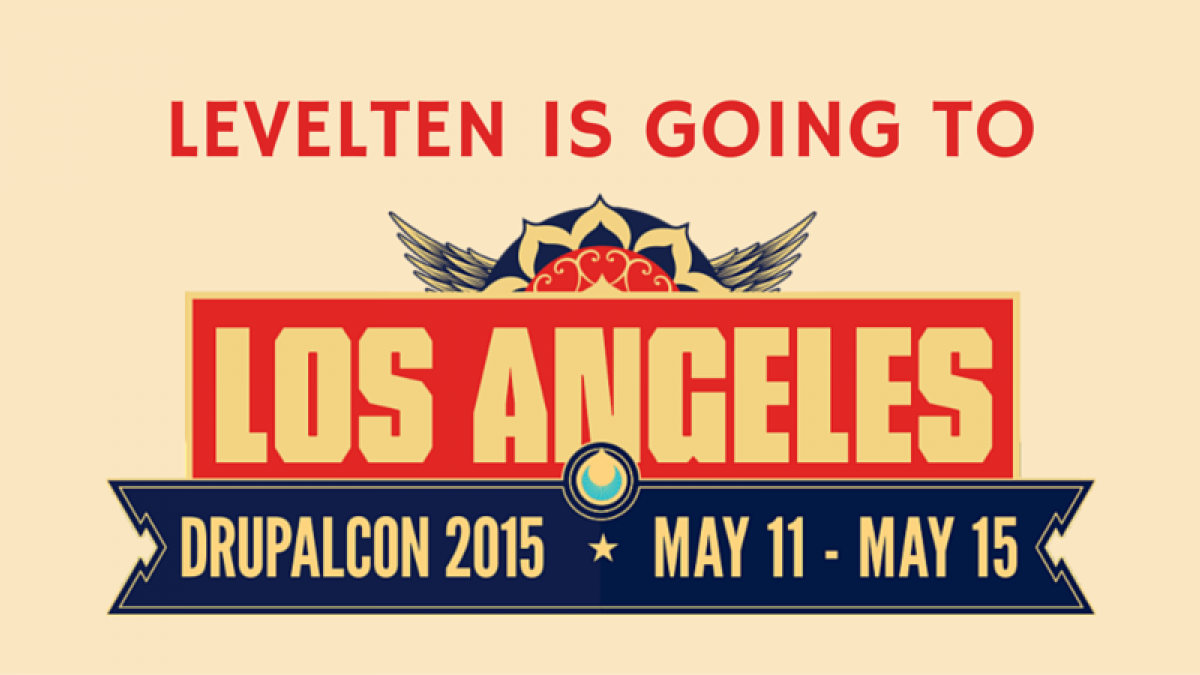 Guess Who's Attending DrupalCon Los Angeles 2015?
We are going to DrupalCon Los Angeles! After attending last year's DrupalCon in Austin, which just so happen to be in our home state, we couldn't miss out on going to Los Angeles. Half of our team here at LevelTen will be out in Los Angeles  on  May 11th to the 15th for DrupalCon LA 2015.
If you have never been to DrupalCon or are new to the Drupal community, then you won't want to miss it this year.
What is DrupalCon?
DrupalCon is an annual event held in Europe and North America that brings together thousands of people that are developers, site builders, designers, business owners, and many more. There will be sessions and panels led by Drupal specialists, networking opportunities, and much more.
Hope to see everyone there!
Keep a look out for a following blog post on a later date to see when our BOF sessions will be and on what to visit in Los Angeles while at DrupalCon.
Register for DrupalCon here.
Tickets are priced $550 until 11:59pm Los Angeles local time tonight!