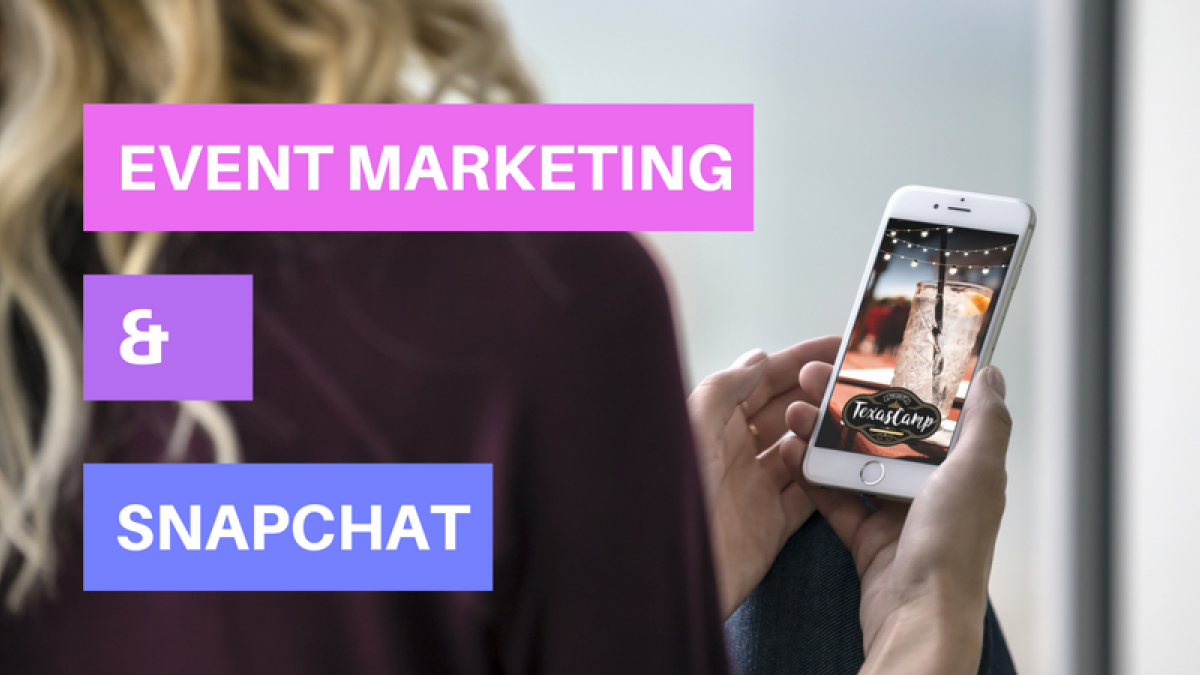 Event and Brand Marketing with Snapchat
If you know anything about Snapchat, then your probably know that it is the social media platform that allows you to take pictures or short videos before they disappear. Snapchat added Geofilters across major cities and neighborhoods in the U.S., but now they have added the ability for both individuals and businesses to create custom filters, you can document your adventure (or partying) with a dedicated filter for each video or picture you decide to take. Filters can be purchased for areas ranging from 20,000 sq. foot to 5 million for a maximum of 30 days.
HOW SNAPCHAT CAN BOOST YOUR BRAND RECOGNITION
In the past, LevelTen has documented events by using Twitter and Periscope to show our audience what was happening to fulfill FOMO (fear of missing out) factor. As a digital marketer, you may be wondering: How would a Snapchat geofilter benefit my business or event in any way?
It's an excellent way to build brand-name and event recognition.
Now that Snapchat allows everyone to create and get creative with geofilter's, you can now add your logo – queue the brand recognition. You can then make it available to anyone, who takes a snap in a particular area or at an event. Those users that start to snap away and adding your geoIfilter will have reached by their friends.
Snapchat is no longer for the young teens and college age students.  Data shows that adults between 45-to-54-year-old are increasingly joining the app. Most users in that age range are considered to be decision makers, so if you have something sell, as in services, chances are they see your logo, look you up, and perhaps become a customer.
HOW LEVELTEN LEVERAGES GEOFILTERS
Here's the thing, we haven't actually used geofilters, yet, but we're going to. If you haven't already heard, Texas Camp is being held in Austin this year, the same one we hosted last year. This year, however, LevelTen and Achieve Internet have teamed up to host the Official Texas Camp Afterparty! You know what that means, right? We're breaking out the Snapchat Geofilters!
Sneak Peek of our Filters:
We'd like to think we're early adopters in the Snapchat Geofilter marketing game, and perhaps we are, especially for an event like this one, where most of the crowd is fairly technical because you know, it's a Drupal Camp.
HOW MUCH DOES IT COST?
While Snapchat is free, making custom geofilters is not. Don't fret though; it's actually a really affordable investment. When you go to Snapchat's Geofilter website you can custom make one using their Adobe Photoshop or Illustrator templates with a transparent background, this was the route we chose when designing the Texas Camp Afterparty filters. It was also only $5 per filter, per hour as long as it stays within 20,000 square feet.
RESTRICTIONS DO APPLY
You can't make your geofilter available over five million square feet, and it can't last more than 30 days. No one seriously needs to have a filter available for more than 1-day or as until your event is over. For example, a party that is 3 hours long, only have your geo filter on for that amount. Having a convention and it lasts 3 days? Then yes, ideally it would be great to have the filter on for the duration of the event. Don't overspend on days your intended/target audience is not going to benefit from.  
GET STARTED SOON
Once you're sold on the idea of using a geofilter for your next event, it's time to create one and make it available to the Snapchat community. Remember, although geofilters were introduced last February, many small-to-mid-size companies haven't taken advantage of this marketing tactic. They're inexpensive and offer a great way to build brand-name/event recognition. Don't forget to have signage or announce it on Twitter and Facebook that you will have this special filter at your event, the ultimate goal is for participation from the audience at hand, and to have some fun.