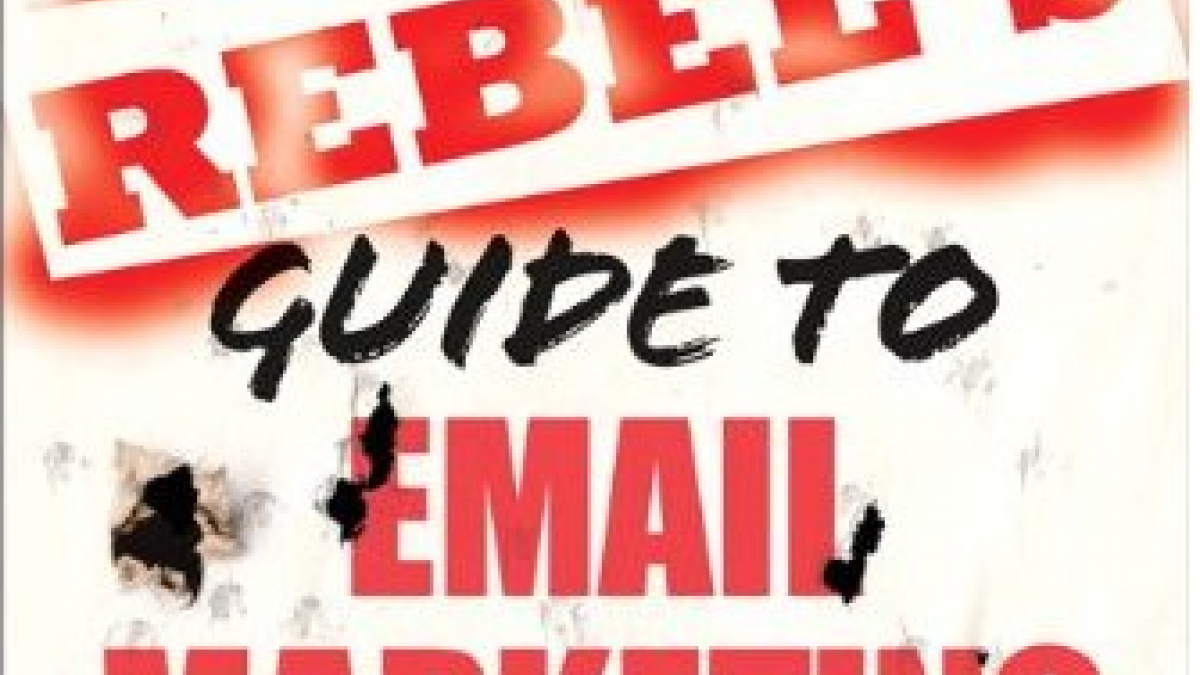 Exclusive Booksigning Event: LevelTen Presents Email Marketing Expert DJ Waldow - Email Marketing Isn't Dead
In the age of digital marketing, many businesses are struggling with the best way to engage with their customers, clients or followers. With so many social media channels, marketing strategies must be well planned for conversion with the proper message and audience. Considered to be traditional marketing, some strategies will exclude reaching out via email. According to recent marketing surveys, this may not be the best plan.
In an article published today by Inc. Magazine "Email Marketing isn't Dead (Yet)" , even though open rates are down, click through rates for email links are up 5.4% from 2009. This study also found that many email recipients will visit the link more than once. Marketing Sherpa has found, in a survey of over 2500 companies, that marketers' budgets for email marketing is increasing along with websites and social media marketing.
The question remains: Should you integrate email into your social media strategy?
The answer: A Resounding YES!
Enter: DJ Waldow, email marketing guru and rebel
In his newly released book, The Rebel's Guide to Email Marketing, that he co-authored with Social Media Explorer's CEO and resident expert, Jason Falls, DJ explains that the old way of email marketing, and marketing in general, is not working. There are no hard "musts" anymore, only what works best for your message and your audience. Old paradigms should be tested on a new audience that expects more relevant content due to the impact of social media and mobile use in their daily lives.
LevelTen is proud to present DJ Waldow tomorrow evening, Wednesday, August 29 at 6 pm, at our office for an exclusive book signing and speaking engagement. He will be addressing the question, "Is email marketing dead?" and offer insights and real world examples why marketers should continue to engage via email. Wondering about proper email etiquette, spamming, and rules? DJ explains how to break these rules and keep your client list growing and engaged.
There will be a limited supply of books for sale for $15. You are also welcome to bring your own.
For more details on the book signing, click here to join our meetup: Email Marketing Rebel DJ Waldow Book Signing
Buy the book here: The Rebel's Guide to Email Marketing: Grow Your List, Break the Rules, and Win
Follow on Twitter:
LevelTen Interactive
DJ Waldow
Jason Falls
More about DJ Waldow:
DJ Waldow is an email marketing consultant, writer, blogger, speaker, and co-author of The Rebel's Guide to Email Marketing. He is the founder and CEO of Waldow Social, a company that helps organizations think strategically about email marketing - moving from dull to "wow." DJ has spent over 7 years in the email, social, and community-building world, advising clients on how to optimize their email marketing campaigns and--on occasion--break some of the "best practice" rules. DJ can be found on most social networks under the handle "djwaldow" or by searching "DJ Waldow."
DJ is an alumnus of the University of Michigan (Go Blue), a knowledge craver, a sponge, & a lover of beer, coffee & people.