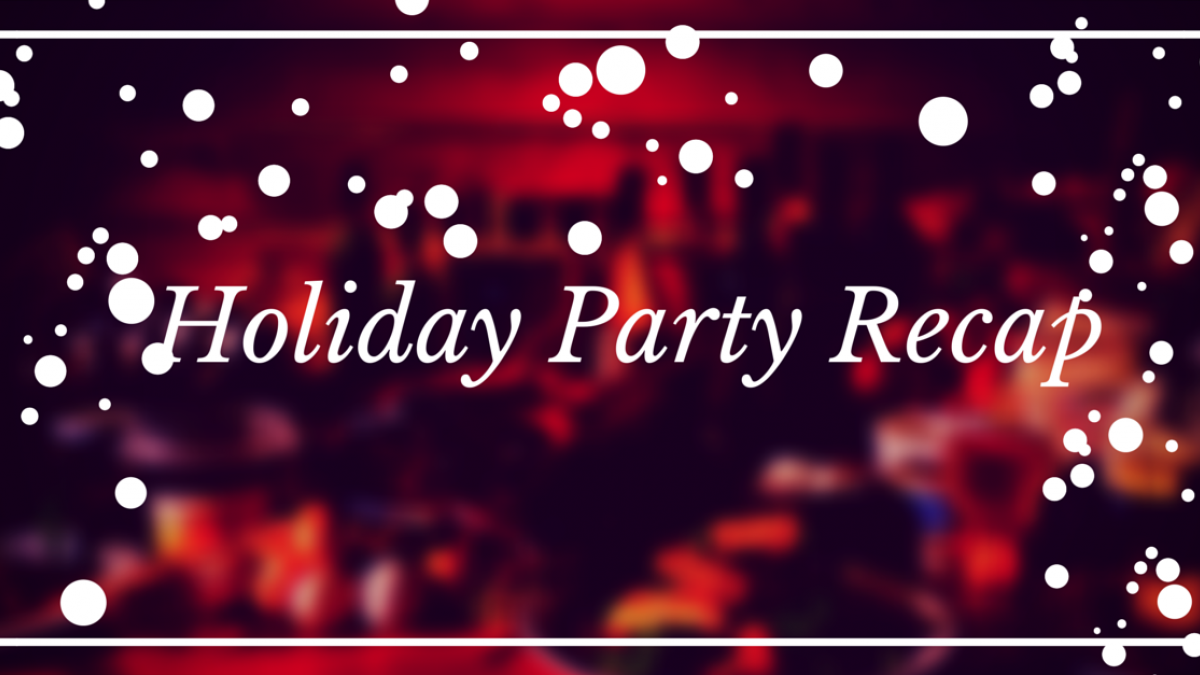 Holiday Party Recap
Last Friday, LevelTen held the annual holiday party for it's employees and significant others. In reality, the company holiday party is a guise for drinking away our frustrations with coworkers. If a developer has to hear another project manager request "make the logo bigger," someone might just to die.
The party was hosted at Blue Mesa in Addison, with the very obvious open bar. Top shelf, imported and domestic beers, and the flowing tequila made for a very joyous occasion. In a previous post, everyone, despite its very simple instructions, ignored the Do's and Don'ts for the Office Holiday Party. The one rule that was followed was wearing the required dress code: ugly sweater.
The holiday party went off without a hitch. Most of the team arrived on time, with a drink in their hand within five minutes. There were two tables, one for the adults and one for the kids, where the kids were under the age of 30.
Besides eating and drinking, employees participated in the traditional white elephant gift exchange, which included an array of alcoholic beverages, what a surprise! I got the best one in my opinion, a big bottle of Dos Armadillos (tequila), to drink every time the word "content" is said during marketing meetings of course. Making a meeting fun is the way to go!
Also, a new tradition was added to the event, by raffling off three major and coveted gifts. It went in order of least to most expensive, starting with a 1TB of External Hard Drive for Mac, an iPad Mini, and finally the yet to be released Apple Watch, either the regular or sport edition.
Tom McCracken was the MC of the event when it came to announcing the winners of the grand prices and office superlative awards.  The nomination categories were, "Most Dependable Team Member," "Most Enthusiastic Team Member," and "Best Leader."
Some Words from the Winners: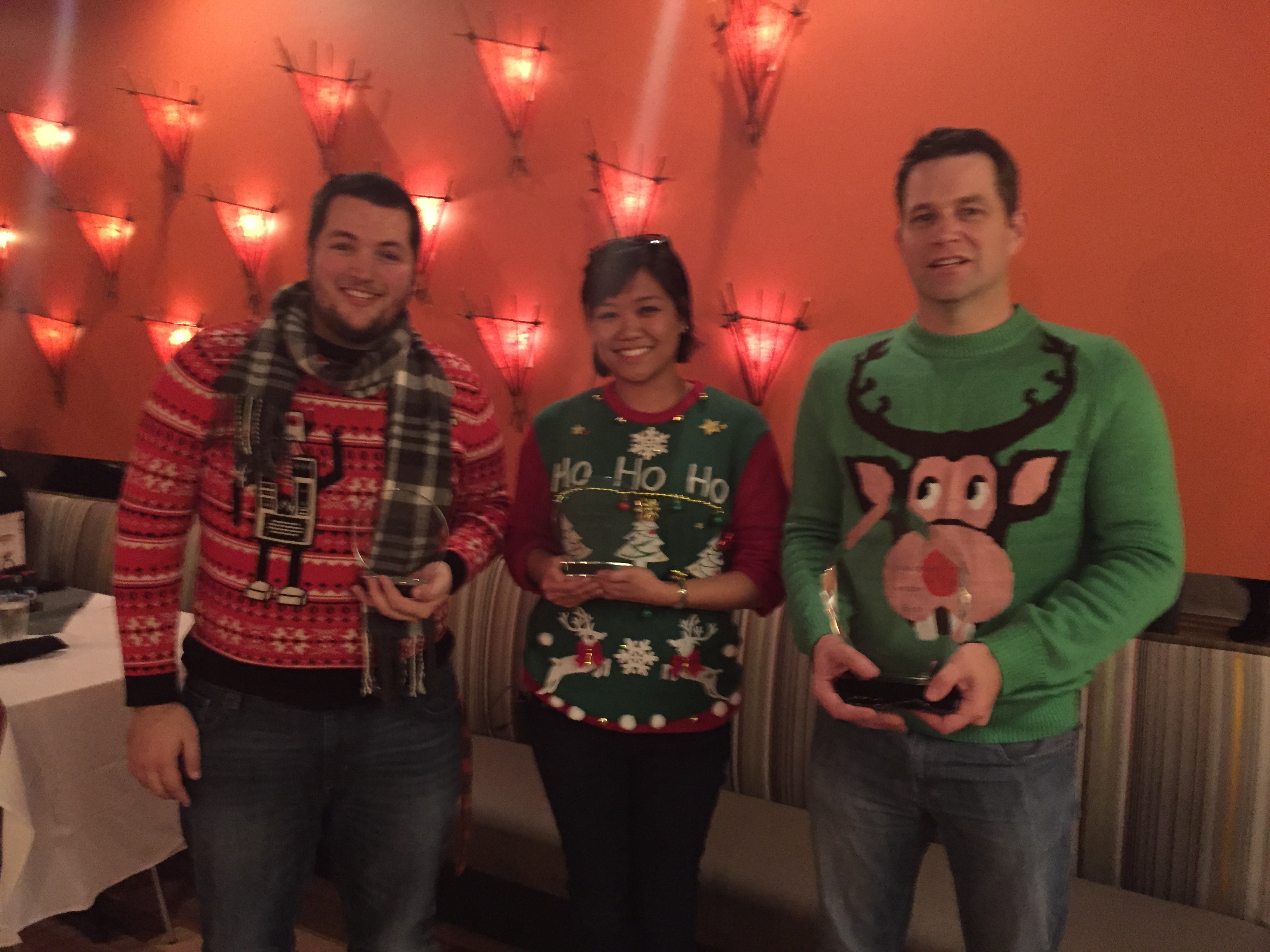 Left to Right: Kyle Taylor, Kristin Yang, and Brent Bice
Kyle Taylor - Most enthusiastic team member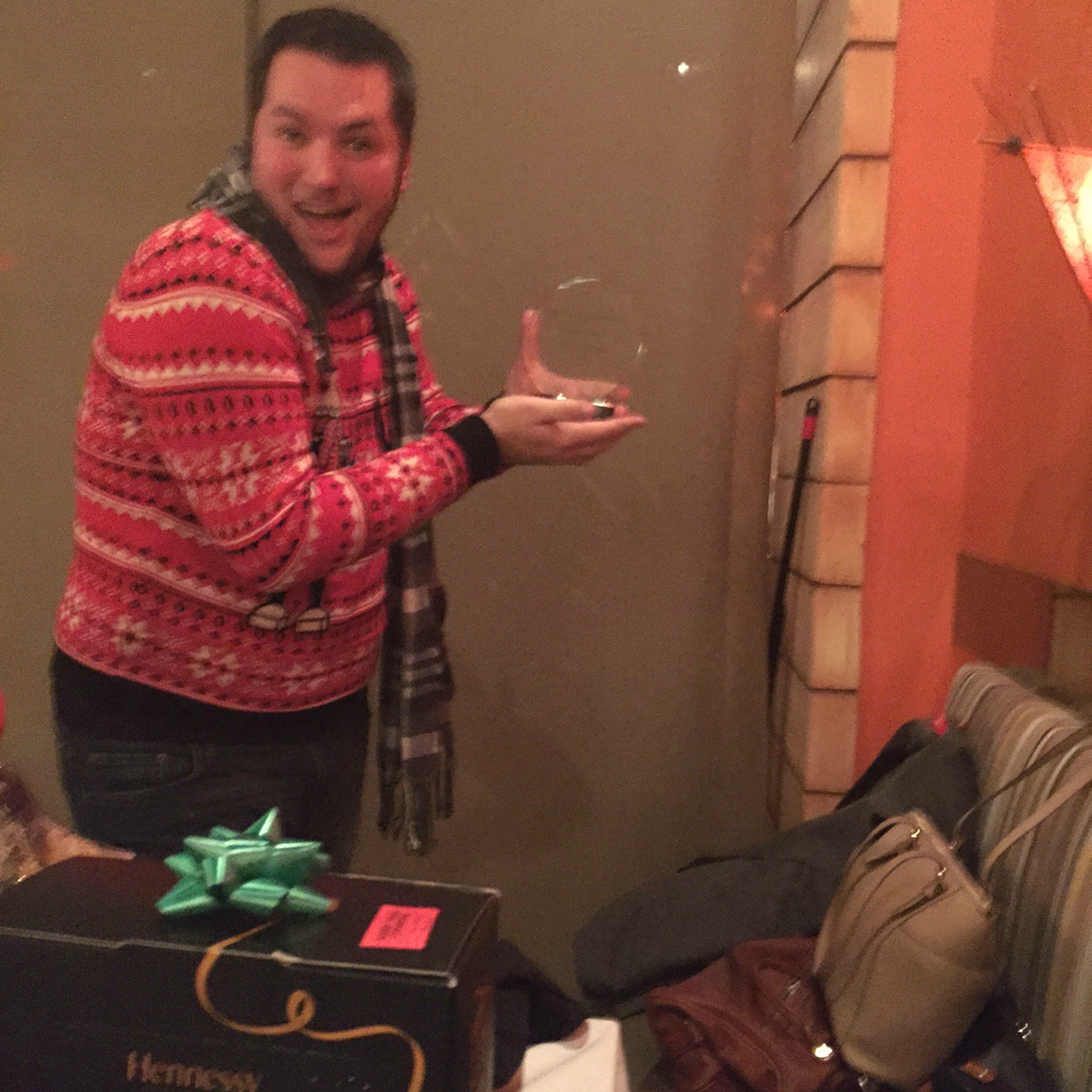 "It was quite an honor winning Most Enthusiastic Employee of 2014, but honestly I'm not surprised - especially if you've ever hung out with these schmucks. Talk about Debbie downers." exclaimed Kyle Taylor. "My pull this year from the company Christmas party was definitely the best one I've had so far, an iPad Mini and a bottle of Bailey's. It definitely beats the pillow I went home with last year."
Kristin Yang - Most Dependable Team Member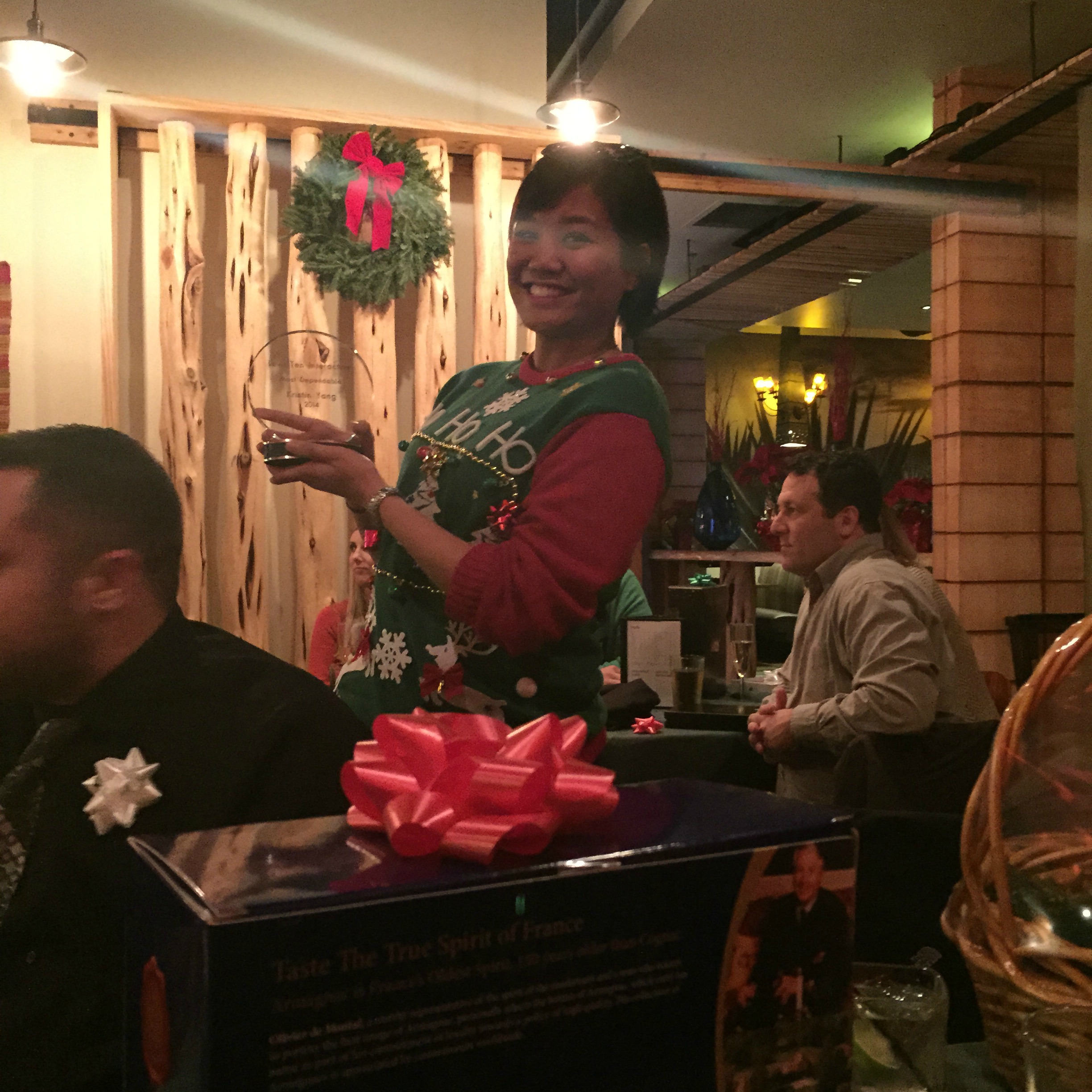 Brent Bice - Best Leader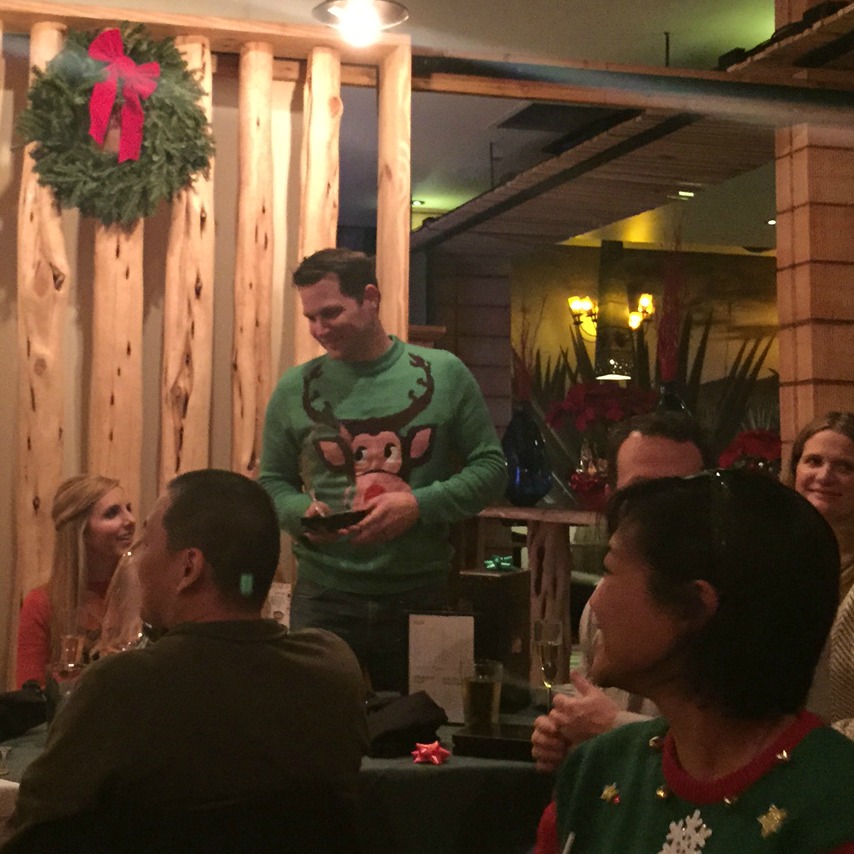 "Although I've read many books and blog posts about leadership, I owe everything I've learned to the movie Better Off Dead - 'Go that way really, really, fast. If anything gets in your way, turn," explains Brent Bice.  "Leaders win and winning's definitely better than losing."
Not only did Brent win Best Leader, he also won the best prize of the night! 
"To no one's surprise, I also won the best prize (Apple Watch). I was destined to win that watch. Just like I was destined to win the Leadership Award. Winning is in my DNA."
"But seriously, it was a close race this year. I only won by 12 votes and we have like 10 employees. Suckers! I graciously accept this award."
It wouldn't be a get-together without the #OscarSelfie, and this year we had an actual Selfie Stick, beat that Ellen!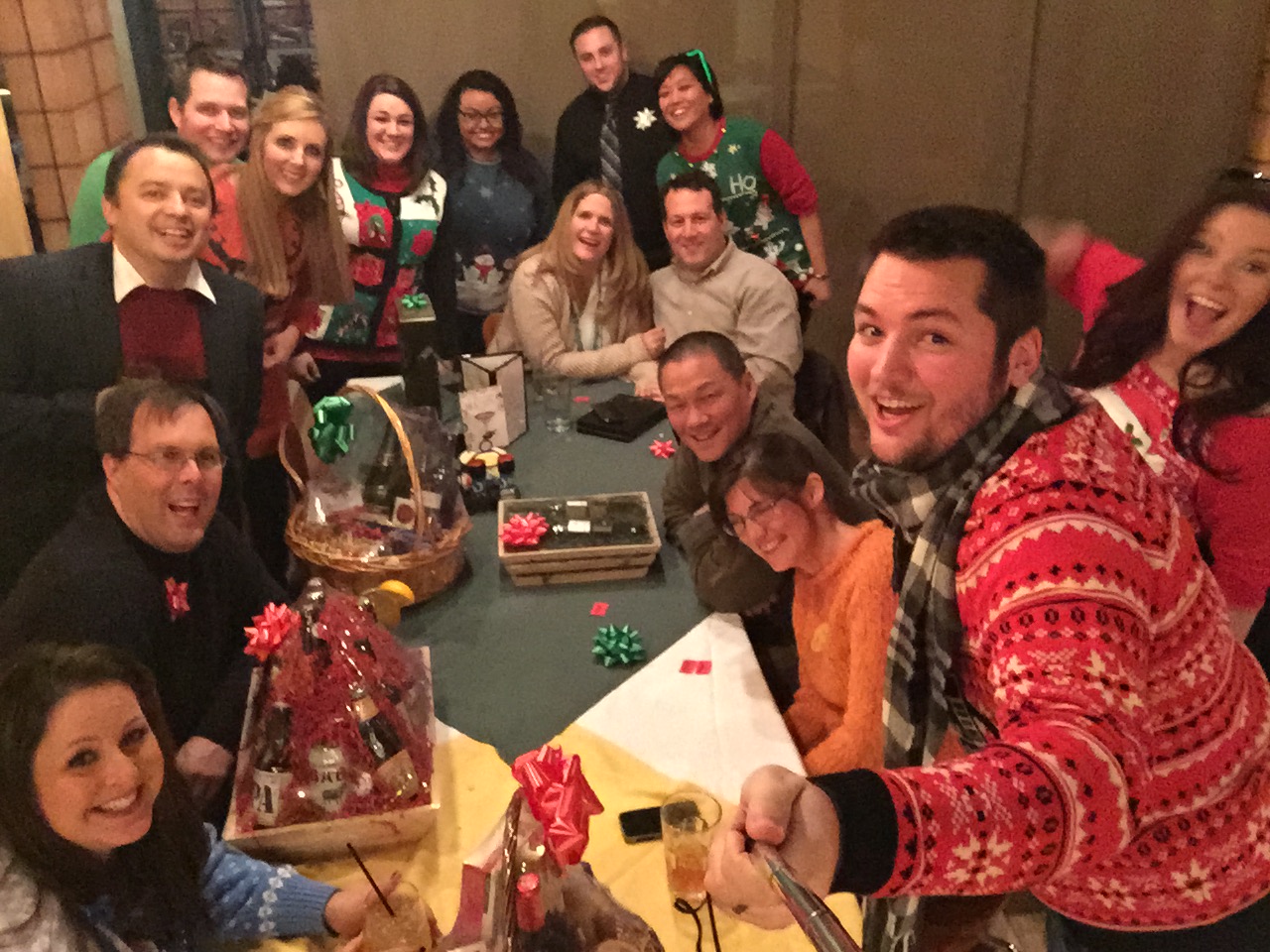 How was your company holiday? Share your fun below!