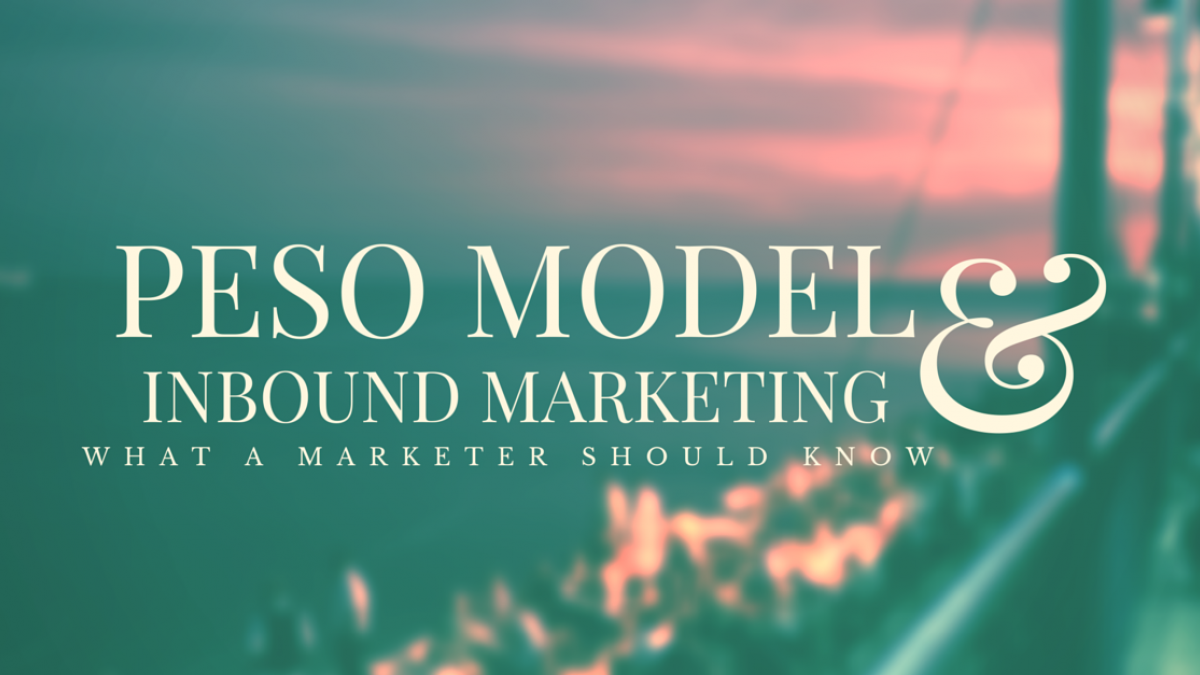 Inbound Marketing and the PESO Model
Inbound Marketing, a methodology championed by HubSpot, stresses companies promoting their brand with blogs, podcasts, videos, white papers, and social media. In other words, it's just a form for Content Marketing that follows the ACT Model of attract, convert, and transform. All of this is to attract visitors to your website, rather than the traditional outbound marketing methods.
In a cluttered market with white papers, social media sharing, videos, and an abundance of blogs by thought leaders, how can you stand out? Small businesses should follow the traditional marketing mix without leaving the inbound and content marketing behind. In comes the PESO model.
What is the PESO model?
The PESO model stands for Paid Media, Earned Media, Shared Media, and Owned Media.
Paid media refers to all forms of paid content that exists on third-party channels or venues. For example, paying for a post on Facebook, LinkedIn, or even Twitter to earn more views.
Earned media involves writing blogs with thought leaders and engaging conversation. As well as writing press releases where the marketer attempts to influence and encourage third-party industry writers or businesses to write about our clients, our products and our services.
Shared media means to use social networks and technologies controlled by consumers, i.e.: industry-leading blogs mentioning your work.
Owned media is basically you as a company owning your website and is controlled by you. As well as blogs, Facebook pages, LinkedIn company page, and Twitter channels.
Image Source: Spin Sucks by Gini Dietrich
As we see what the PESO model has to offer, we can be certain that if you, or your company follows the inbound marketing methodology, you will notice that you already practice shared and owned media. Most, if not all, businesses practice some sort of public relations, where they write news about company milestones or client business. This would fall under earned media. Where inbound marketing strays away from is the paid media. Yes, inbound focuses on producing content and bringing in visitors, but sometimes certain posts, ads, pay-per-clicks, requires for a company to spend money to attract leads.
The PESO model is really geared towards the public relations field of the marketing mix, but there are some takeaways that marketing departments should keep in mind.
Don't be afraid to pay for a Facebook, Twitter, or LinkedIn post to gain a larger readership and lead generation.
Take the time to write press releases and pay for them to appear on PR Web. This will influence third-party engagement and garner brand awareness.
Remember to share your content. This will turn casual visitors into loyal visitors, and finally to advocates for your brand.
The PESO model has gained awareness recently with an article in Mashable. If you would like to know more about this marketing model, read this.  The PESO model is championed by Gini Dietrich.
If you practice inbound marketing, would you consider adding to you marketing practices in terms of paid marketing? Leave your opinions and comments below!