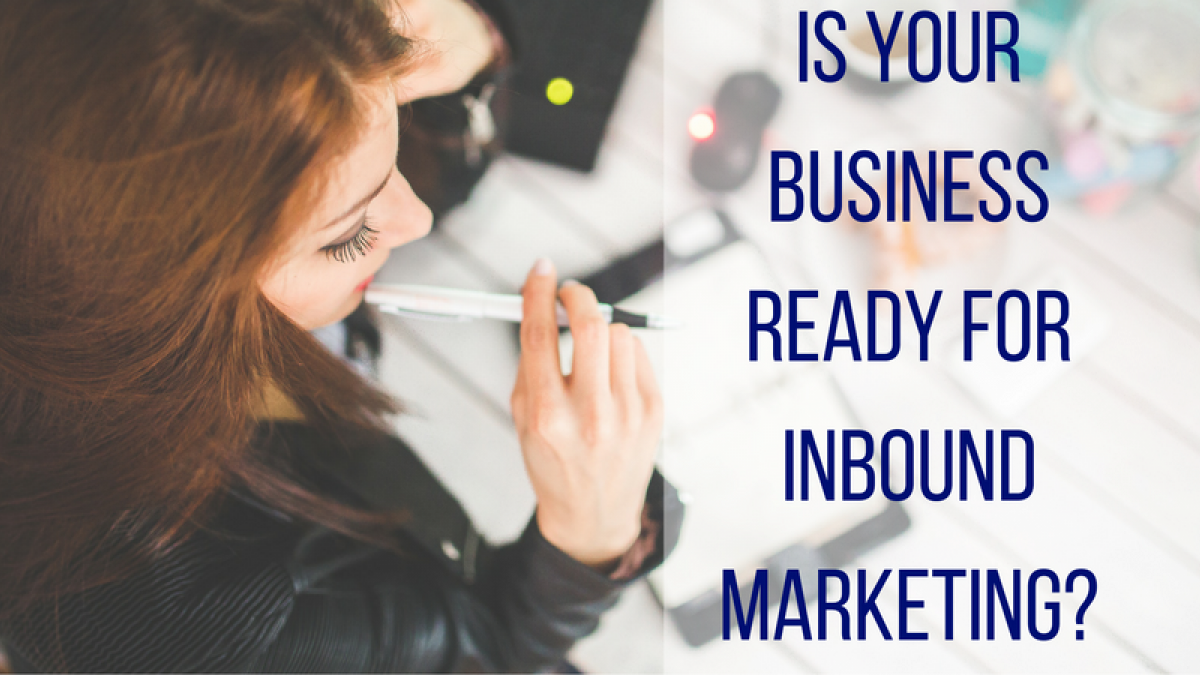 Is Your Business Ready for Inbound Marketing?
If you have found that you want to market your business online, but not sure how to start, you might want to consider inbound marketing. Inbound Marketing is the most effective model. Digital technology that includes social networks and search engines puts more and more of the power in the hands of consumers. If you want to be able to reach them, you need to draw them to you. This is where inbound marketing comes in. Inbound is a different marketing strategy, where potential prospects are drawn to your site through enticing content. The practices and philosophies are different from the traditional outbound methods you may have learned in school. The great thing about inbound is that it's all about sharing good information, and so, there are many places that help you understand everything about the process, often for free. A few easy places to start: 
1. HubSpot's Inbound Marketing University
If you want a comprehensive understanding of inbound marketing, you can find it here. HubSpot has been a leader in content and inbound marketing for many years. They've done extensive research on what works and why. And, they make a large amount of their wisdom available through their free 18-course training program. The course uses slides, lectures and readings to outline everything from the basics to advanced practices. 
2. Respected Industry Blogs
As social networks, search engines, technology, and user behavior change, the best inbound marketing strategies change with them. To keep up, you should frequently read blogs written by respected contributors to the marketing industry. A few that consistently provide great information: KISSMetrics, Search Engine Land, Seth Godin, CopyBlogger, and even Mashable. As a marketer, I subscribe to these blogs to and get them delivered to my email every day to keep up-to-date on all things marketing.
3. MOOCs
Besides being fun to say, MOOCs -- that is, Massive Open Online Courses -- give you cheap or free access to classes from some of the world's top universities. Coursera offers a series of classes for a certificate in Digital Marketing, all taught by instructors from Google and the University of Illinois at Urbana-Champaign.
4. MeetUps and Conferences
There are local and national conferences and seminars offered on inbound marketing all the time. Check your local MeetUp site to see if marketing, WordPress, web design and other relevant groups meet regularly. If you live in a major metropolitan, see if there is a WordCamp conference; volunteers give talks on many subjects, including inbound marketing, and most WordCamp conferences are cheap or free to attend. If you don't mind spending a bit more but gaining a wealth of knowledge in return, check out the conferences offered by major players in the inbound marketing realm. The Content Marketing Institute's Content Marketing World conference in Cleveland, Ohio attracts thousands of attendees each year. HubSpot has a huge annual conference in Boston called The State of Inbound.
5. Books, White Papers and Case Studies
Books, both ebooks and their paper equivalents, are an unbeatable resource for digging deep into topics. Read reviews to find the ones that are up-to-date and well-regarded. You can also learn a lot by reading case studies and white papers done by marketing agencies, like ours. (White papers, although they sound intimidating, are simply longish, mildly promotional reports. They typically take technical information and break it down for people in business-to-business industries.) A bonus: you won't just gain information from reading these. eBooks, case studies, and white papers are themselves, effective inbound marketing materials. By taking the time to study them, you can learn how to create them yourself.
Inbound marketing is a nearly limitless topic, with new methods being used and best practices that change all the time. It can all seem a little overwhelming at first. But, by digging into these basic materials, you can start to learn the lingo, accepted practices and nuts and bolts.
Need help getting started? Contact us, and we can help get you on the right track.