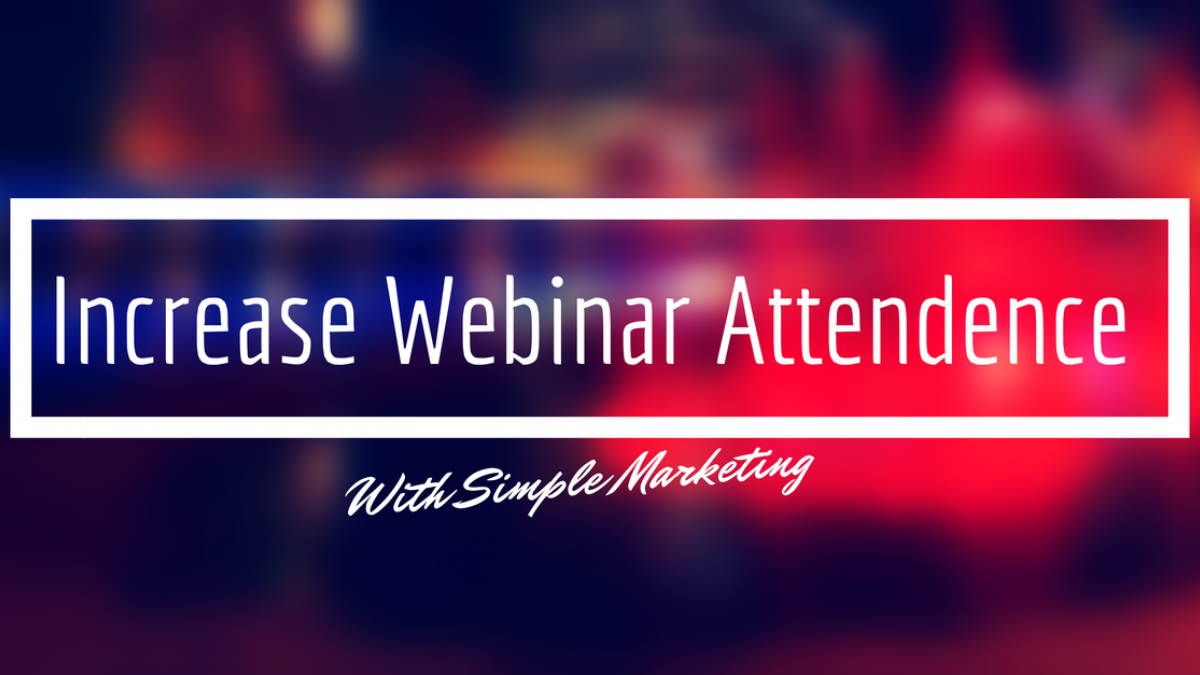 Increase Your Webinar Attendence with Simple Marketing
One of the hardest things to do is bringing attention to an event, especially one when your guests attend "virtually". Webinars are the easiest way to get your message across to many without ever having to leave the comfort of your office.
Knowing how to market a Webinar is key if you want to have a large attendance. 
Begin by branding the page that your attendees will see while waiting for the webinar to start. GoToWebinar offers it's users to use their own branding and select the colors that mostly reflect your companies colors. This will make it easier for your attendees to see that they are indeed attending the right webinar. Similar to the image below:
Use a custom landing page on your official website with a registration webform that includes fields that allow your webinar attendees to register for the webinar as well as a brief overview of what will be covered. Similar to our landing page below:
Remember to market those outside of your main mailing list. Yes, it's great to attract your loyal customers, however there are always potential in bringing in more leads if you promote on social media. Like LevelTen does below:
Lastly, remember to have a stylized template to email out to website subscribers and letting them know about the webinar, usually with the same information that the landing page might have. Make it reflect the same color scheme as the one you choose like you did back at the top.
Have you registered to our webinar that will be held this Thursday? If not, register here.
What are some tips you have to increase webinar attendance? Let me know and leave them in the comments below.