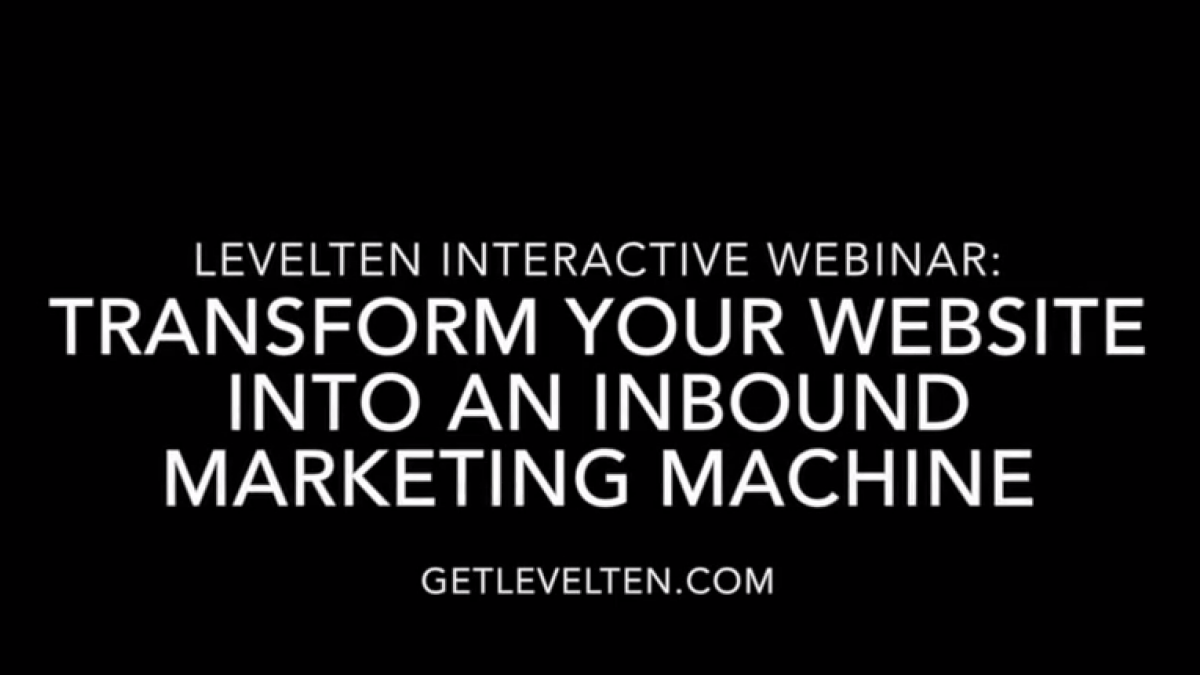 Transform your Website into an Inbound Marketing Machine - Webinar Recap
Thursday afternoon, Brent Bice held a webinar about making a website into an inbound marketing machine. Many website and business owners are not aware of how to make their website more engaging to visitors, so LevelTen produced a presentation that would help the masses with tips on inbound marketing.
Does your website have CTAs, White Papers, Videos, or even have a blog? A blog is the main source of content marketing that drives your website's visitor traffic. As you can see, even reading this blog is part of our inbound marketing strategy. You deliver insightful information to your customers. We have a CMS called Open Enterprise CM2 that makes it easier for companies to focus on their content, visitors and leads, because it has all been leveraged into one system making your website a ready-to-go inbound marketing machine.
Want to see the whole Webinar in it's entirety, and learn how to make your website into an inbound marketing machine? Or even how we can make it even easier for you with Open Enterprise CM2? Then watch the video below:
Have any other questions about this or any other information that was in the webinar? Then don't hesitate to leave a comment.