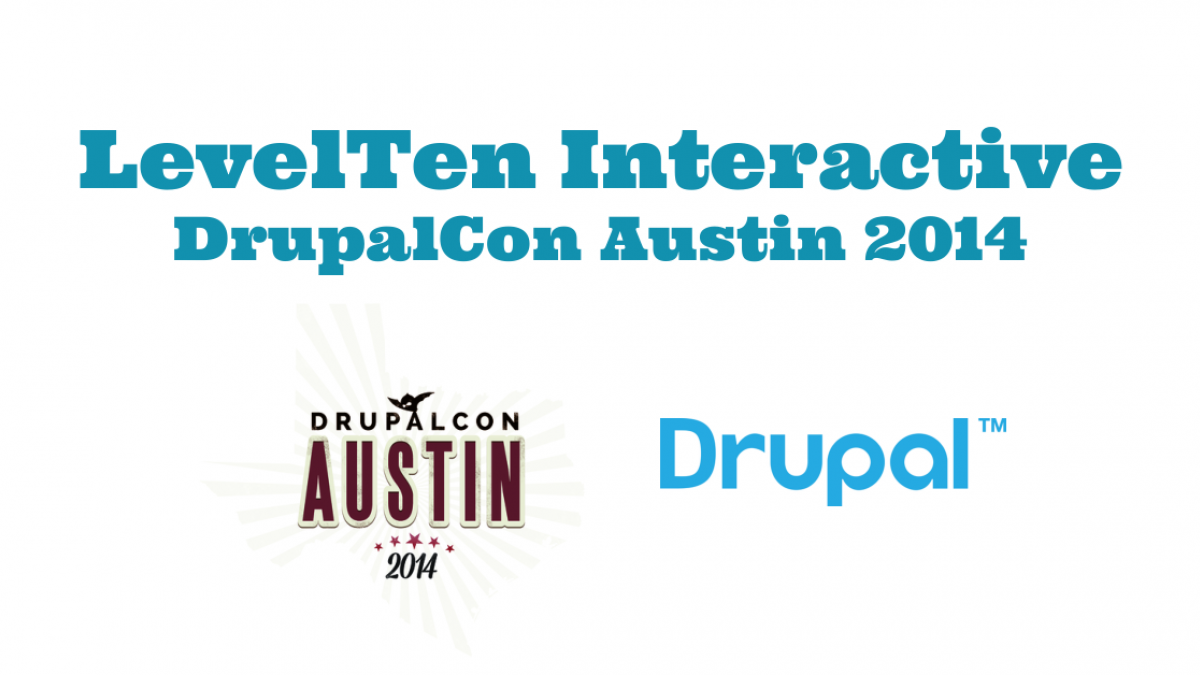 Join Us in Austin for DrupalCon Austin
DrupalCon is an annual event held in Europe and North America that brings together thousands of people that are developers, site builders, designers, business owners, and many more. There will be sessions and panels lead by Drupal specialists, networking opportunities, and much more.
We are excited to announce that we at LevelTen will be heading down to Austin from Jun 2nd - 6th for DrupalCon Austin 2014.
We are proud to be a Bronze Sponsor of DrupalCon Austin as well as being part of the Business Showcase. Our very own Tom McCracken ( TomDude48), will be speaking as part as the Business Showcase about Open Enterprise IntelTM.
Get the details about our session below:
Visit our Booth:
Visit us at Booth #210 to learn more about our products and meet the LevelTen Interactive team.
When: Tuesday, June 3, 2014
Where: Room 11 | 4th floor of the Austin Convention Center.
Time: 10:45 - 11:45 am
Drupal Version: Drupal 7.x
Experience Level: Intermediate
​Track: Business Showcase
About DrupalCon Austin
Website: https://austin2014.drupal.org
Event Date: June 2nd - 6th.
Event Cost: $550 until May 30th
Be sure to add us to your DrupalCon schedule! ​Hope to see you there!