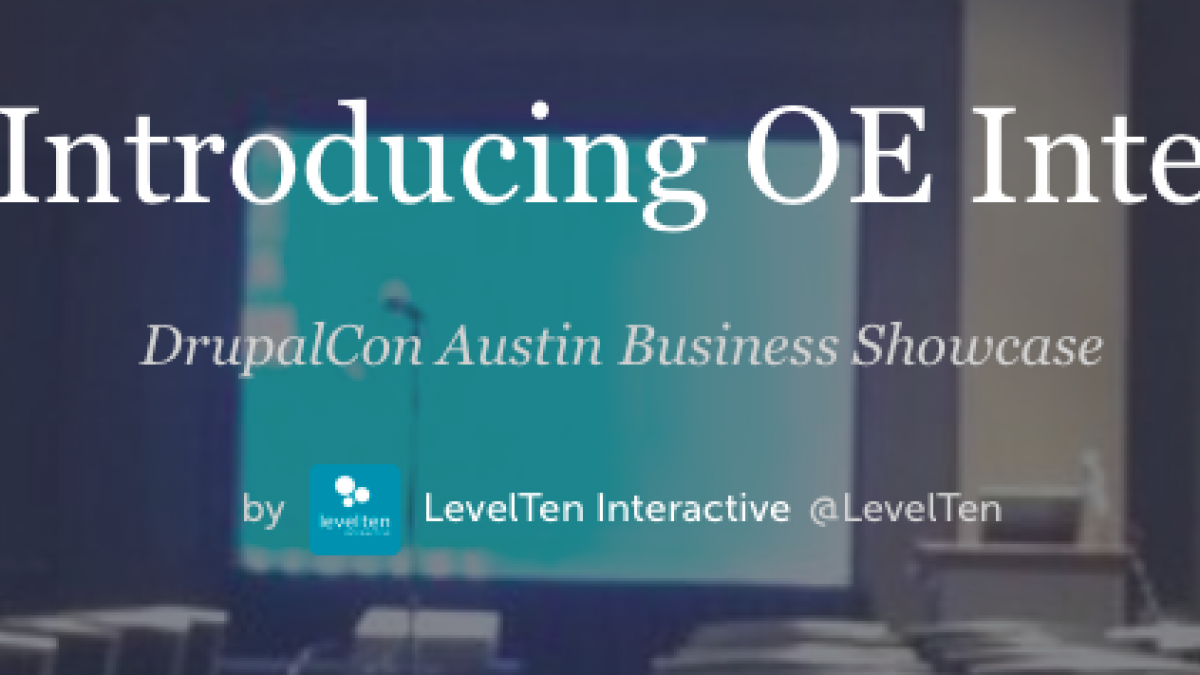 LevelTen at DrupalCon Austin 2014 Day 2
LevelTen is here in Austin where we have just revealed our Open Enterprise Intel at the Business Showcase! It was a great turn out at this morning's business showcase where Tom McCracken introduced Open Enterprise to the people of DrupalCon. 
Did you miss this mornings introduction? Here is our #OEintel transcribed Twitter feed of the introduction of Open Enterprise Intel.