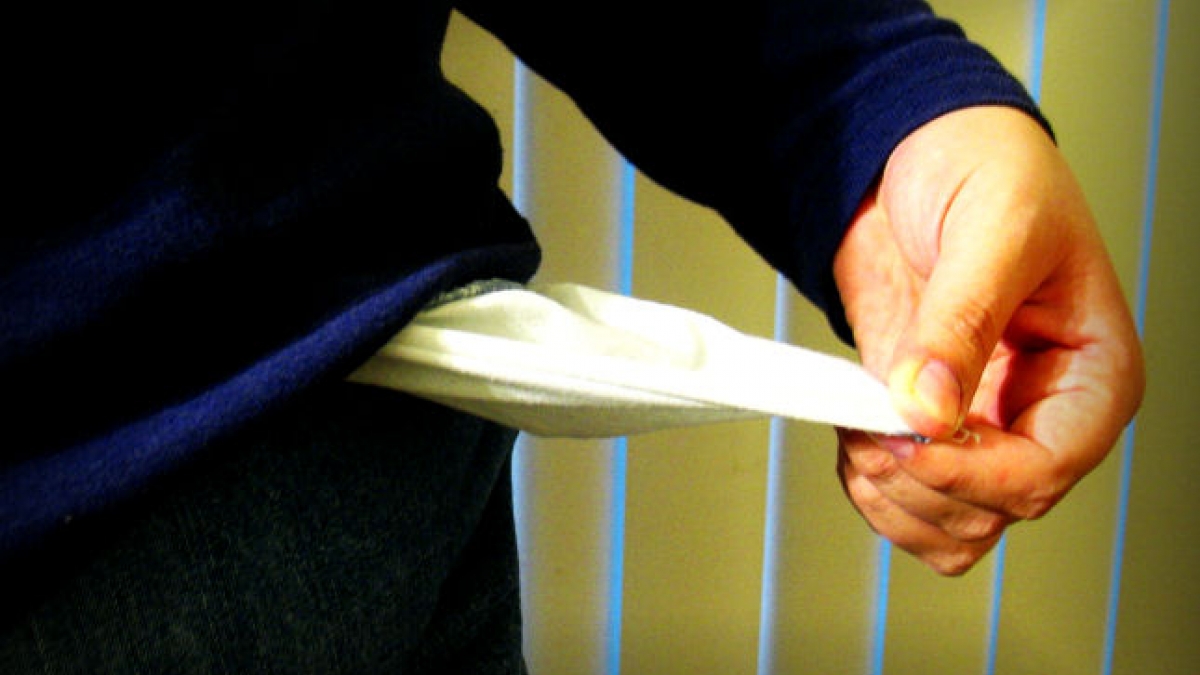 Answering How Can I Get a Results Oriented Website on a Tight Budget
So there I was, standing in front of a room of 150 or so small business owners, stumped by a single question. It was probably the most astute question a small business owner could ask about the web: "How can I get a Results Oriented website on a tight budget?"
I had just spent the last two hours doing something I preach to others not to do: identifying a problem without giving a solution. Worse than that, I was stumped to think of one. I've spent the last 10 years teaching about the ins and outs of a Results Oriented Website. It's not about just having a website, it's about getting results - and 95%+ of sites don't get the job done. But I didn't have a good answer for how to achieve this with minimal funding.
The conference I was at had given me two hours to deliver a 45-minute talk. So I invested the extra hour in reviewing attendees' websites. We must have looked at a dozen offerings. Most were downright brutal, and even the owners were ashamed to give out their web addresses. A few looked respectable, but didn't really have any horsepower under the hood. None were promoted properly. None got any real traffic. None generated any appreciable returns.
This was typical of the scores of times I had done this presentation before. The hope was that by revealing all the vital components you need to make a site successful--traffic, engagement, brand, conversion, retention, process improvement, innovation--they could go out and build their next site the right way.
But no one before had ever asked the question: How? When I don't have a lot of resources, what's my next step?
I stumbled to find an answer. "Well, maybe you will luck into finding a good resource charging budget level prices." I knew that wasn't likely. I hadn't ever seen anyone who could consistently build, and solidly execute, a comprehensive web strategy while only charging budget level fees. The experts are too expensive and the skills needed are too diverse, like those help wanted ads for the mythical super webmaster: graphic design, UX architect, front end development, back-end programming, search engine optimization, social media, and the list goes on.


The modern tools for developing a website are amazing, greatly reducing the level of expertise needed to build the essential components of a Results Oriented Website. There are also some good marketing tools that can help beginners get an appreciable amount of traffic without years of experience in search engine marketing, social media, email marketing, and all the rest. Ultimately, no tool can replace the years of experience of a seasoned web team, but the right tools can give a small business a good start.
The right tools can give us a foundation years ahead of the norm for small business websites. A site that actually gets the phone to ring, gets orders to be placed coming in, and which the staff will be proud to tell the world about.
The key, of course, is focusing on the right strategies and the right tools. So a couple months after the conference where I was stuck for an answer, we built this concept into a training course: Build your own Results Oriented Website in a Day.
We ran the class four times, and it went fairly well, but like any beta, there were some rough areas. The biggest challenge was the state of the tools. They proved not to be as novice-proofed as I had hoped. We found that too much of the day was spent helping people over several technical hurdles and not enough on strategy and how-tos. We decided to shelve the class until the tools had improved.
That day has come. The primary site building platform we use and recommend, Drupal, has become significantly more usable in version 7. The pending launch of Open Enterprise for Drupal 7 makes this powerful platform considerably more accessible, particularly for promotional business and non-profit sites. On the marketing side, the SEO Tools suite streamlines the tedium of traditional search engine marketing workflows and new integration recipes give us a quality straightforward map for leveraging social media.
We have revamped the course as a two-day event, as we found it was too much information for just one day. Day One is about building your site, while Day Two is about inbound marketing and advanced site strategies. To kick things off we are also offering a free, abridged version of the course, split into four parts and held once a month from October to January at the LevelTen Offices and Training Center. Oh, and by the way, the tools are free also.
So now it looks like we have the answer to "How can I get a Results Oriented Website on a tight budget?" It requires some elbow grease, but we're confident that anyone with an open mind and the will to learn can be successful. And you'll end up with a website that truly delivers results.