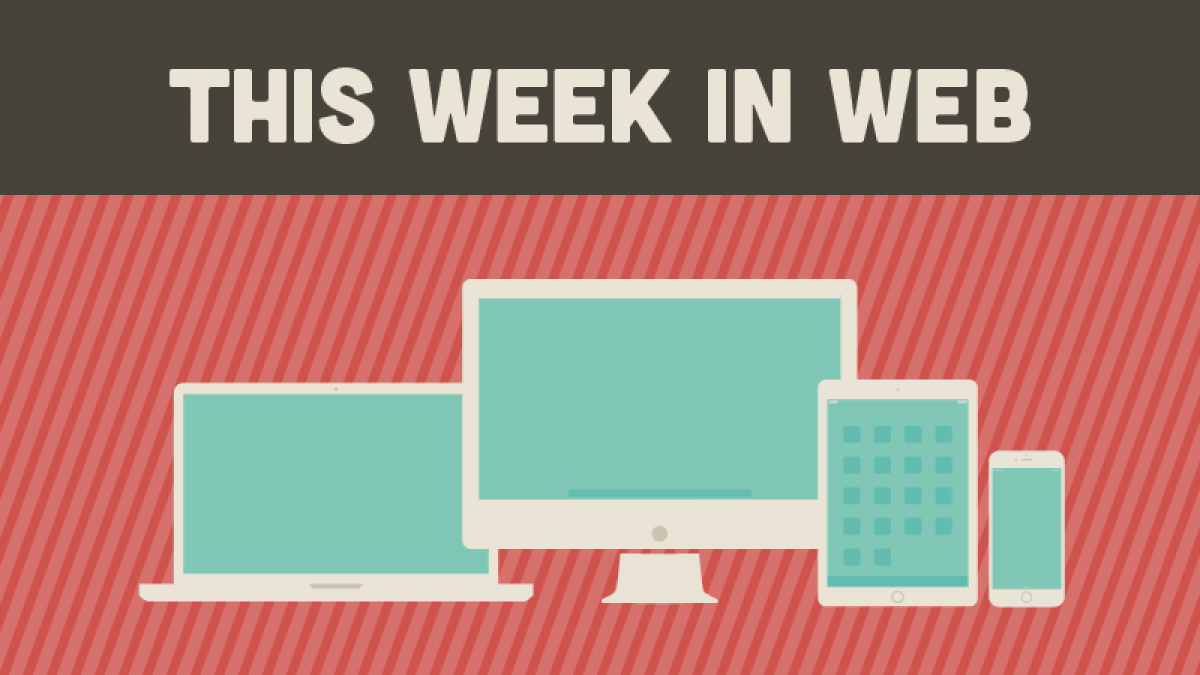 This Week in Web: January 11-17, 2016
What tech news was popular around the web this week?  First, there is a peachy new social network that uses magic words and prompts to help you post, but you need to convince your friends to join.  The reality of self-driving automobiles draws closer, as the President supports the emerging technology with a big budget proposal, while Google cars still have not caused a crash and are requiring less human intervention.  Also, we wonder whether customers are honest enough to shop without a cashier ringing up their items.  We look at Sony's bright idea about where to put their smart home hub.  And, Alexa wants you to state your answer in the form of a question, if you can get her to play Jeopardy in the first place.  And last, Yahoo is sharing massive data with universities with hopes of further developing machine learning.
Just Peachy
A promising new social network joined the game last week.  Peach, started by one of the co-founders of Vine, uses a list of twenty "magic words" to automate your newsfeed posts.  For example, if you type "good morning," it posts the date, time, and weather; if you type "here," it posts your current location; if you type "draw," it opens a drawing screen so you can share a picture.  The coolest command is "song," which activates your microphone to hear and post what you are listening to (like Shazam), and then friends can click your post to hear it on Apple Music or Spotify.  You can 'like' your friends' posts, and you share among friends and friends of friends, but cannot follow strangers or celebrities, making it a more intimate network.  It will also ask you questions or provide prompts if you need help with something interesting to post.  Peach is only entertaining if you have friends to connect with there, which means pulling them away from Twitter, Facebook, and Instagram long enough to get hooked.  It is currently available on iOS only.
Near misses.
Speaking of autonomous cars, Google still has a clean record.  All of the 11 accidents involving Google self-driving vehicles have been the fault of the other vehicles' drivers.  But there have been 13 almost-accidents that would have been the fault of the autonomous car if a human driver had not taken control, termed disengagement of autonomous mode."  Google reported to the California Department of Motor Vehicles a total of 341 disengagement, where 272 were initiated by the vehicle alerting the human of the need to take over.  The other 69 were initiated by the human back-up drivers who assessed a potential for danger and took control.  Google analyzed those 69 manual disengagement and found that 13 of them would have resulted in collisions, although some very minor, such as hitting a traffic cone.  The frequency of disengagement has decreased every quarter, but the back-up drivers should not be working crossword puzzles during their commute just yet.
Farewell cashiers!
Diebold has ideas about eliminating the need to stand in line to check-out at the store.  The concept that they will present this week is a mobile-enabled self-checkout system, where shoppers scan their items as they place them in their shopping cart, and then complete self-checkout with a wallet app, or cash inserted into a terminal.  Customers then receive a receipt and cash back (if desired) as they exit the store.  Would dishonest customers have ideas about eliminating the need to pay for some items in their cart?  Sounds like an opportunity for anti-theft technology.
Can your light do that?
Sony is introducing a very well-connected smart light fixture that acts more like a smart home hub than a light.  With sensors that can detect motion, luminance, temperature, and humidity, plus a built-in speaker and microphone, SD card slot, and a smartphone companion app, it can:
detect when someone is in a room and power on designated home devices
play music through the speaker
receive voice commands
control the thermostat
act as 2-way intercom
act a home security alarm
light a room in any color on the visible spectrum
Integrating a hub in a light fixture, easily accessible and unobstructed, with electrical access and no ugly power cord hanging out, is a very bright idea.  And the design is elegant and attractive.  Sony is launching the "Multifunctional Light" in Japan in 2016.  There has been nothing announced regarding price or plans to market it in other locations.
'New Echo features for $400 please, Alexa.'
What is playing Jeopardy?  Amazon's Echo smart speaker pushed out an update this week that includes a Jeopardy feature.  It must be enabled in the app, and then should be started with the command, "Alexa, start Jeopardy."  Six answers in a variety of categories are provided each weekday.  The problem many users are having is that when they speak the command to start the game, Alexa confusedly starts playing the song Jeopardy by the Greg Kihn band.
Yahoo! for machine learning
Yahoo will share the largest-ever machine learning dataset to the academic world to help advance the study of machine learning.  The 13.5 TB dataset contains anonymized user data from over 20 million users who visited Yahoo's homepage, News, Sports, Finance, and Real Estate pages, including demographic information, as well as titles, summaries, and key phrases of the articles visited, timestamps, and some device information.  Such large datasets have been released to industry data scientists in the past, but have typically not been released to academic researchers.  Carnegie Mellon University, UC San Diego, and U Mass Amherst Center for Data Science plan to use the dataset.  Large datasets have been key in developing technology related to search ranking, computational advertising, information retrieval, and core machine learning. (Source)
What tech news did you find noteworthy this week?  Does Peach social network have what it takes to stick around?  Do you think shopping experiences of the future will be include human cashiers?  What would you like your smart home hub to automate for you?  Share your thoughts.