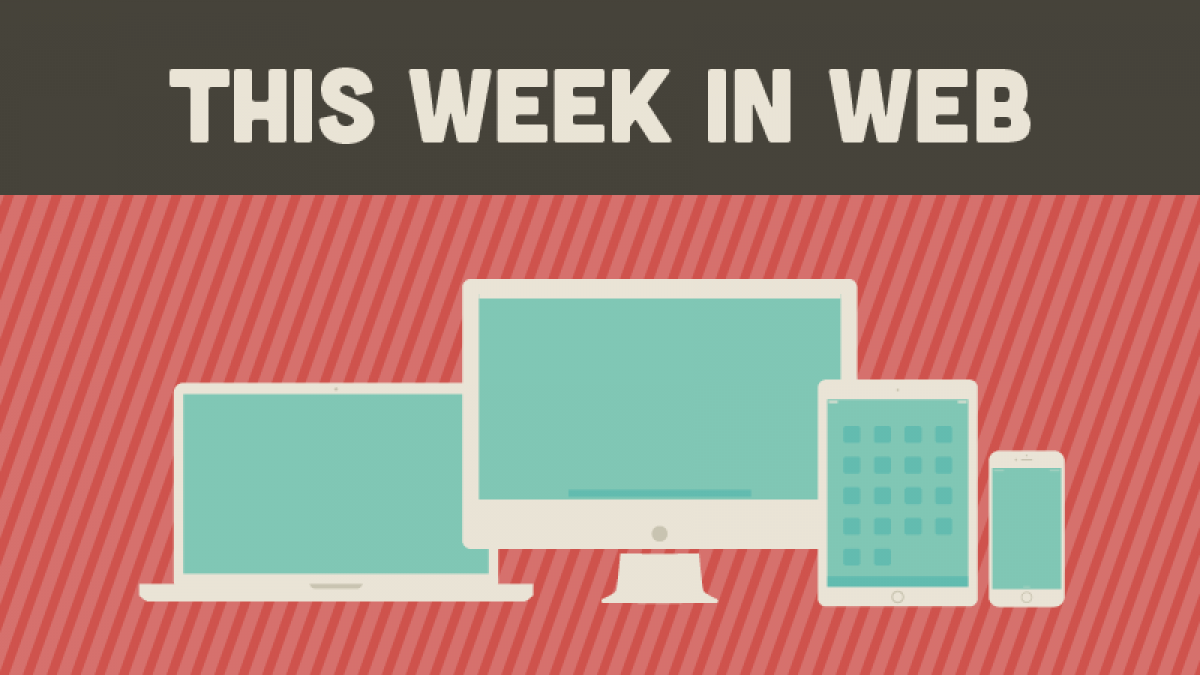 This Week in Web: January 25-31, 2016
This week in tech news, for the first time, a truly autonomous little bus is on the street in the Netherlands.  A patent reveals that Google aerial drones may deliver packages to robots, who will deliver packages to you.  Starry is shooting to be the next superstar of internet service providers with high-speed and supposedly inexpensive wireless broadband.  Music and video continue to go hand-in-hand with the addition of streaming video on Spotify. And, Facebook is finally going to give American users the shortcut to expressing six emotional reactions.  Last, you do not need a card for that ATM machine.  Oh, excuse me, Chelsea Handler just called me and told me I need to go help her with the keys she locked in her car.
Look, no hands!
A self-driving electric bus known as a WePod hit the public roadways in the Netherlands this week.  It may only hold 6 passengers, and it may only move at 5 miles per hour, and it may only travel a 200 meter stretch of road, but for goodness sake, it has no human driver!  In fact, there is no steering wheel or pedals for a human to take control.  "There are initiatives all over the world, but this is the first time one will operate without a driver, on a public road," stated Iris van Cattenburch of Connekt.  Future plans are for the shuttle to cover a 6 km route at 15 miles per hour.  
Delivery Bots
Google X's Project Wing is working out some of the kinks in aerial drone delivery.  Landing and delivering directly on a customer's personal property may present problems such as theft, damage, and confrontations with pets.  A patent was granted last week that shows a system where an aerial drone would deliver a package to a "mobile delivery receptacle," something like a robotic wheeled box with a locking mechanism.  This would allow the aerial drone to meet the delivery receptacle at a safe location, and then complete the delivery on ground. Project Wing head Dave Vos stated that drone delivery service could launch in 2017, pending implementation of FAA air traffic control regulations.
Internet provider superstar?
Startup wireless broadband service, Starry, plans to offer faster, cheaper internet without the cost and hassle of a wired infrastructure.  Instead, it will be powered by "Starry Beams" that will transmit high frequency (39 gigahertz) signals from the tops of buildings.  The Starry Beam hubs will need to be installed about every mile.  Subscribers will need a "Starry Point," an antenna that receives the Beams' signal and delivers it into the home.  The antenna installs on a window, with a portion of it outside.  There will also be a "Starry Wing" signal extender.  Prices for neither the hardware nor service have been announced.  Starry promises up to a 1 gigabit connection, significantly faster than the average home broadband service through a phone or cable company.  If they can deliver on these plans, they could give current providers a run for their money.  But at this point, there are a lot of questions about the technical limitations of radio signals that are not strong enough to even travel through windows, and cannot travel more than a mile.  Trial services are planned to roll-out in Boston this summer, with hopes of spreading nationwide.
The Spotification of video
Spotify launched streaming video this week on its Android app, and is expected to launch on iOS in the near future.  'Shows' can now be accessed within the 'Browse' section, where content from ESPN, Comedy Central, MTV, Wired, and many others is available.  Video content includes podcasts and clips of shows, as well as some original, music-themed content made specifically for Spotify.  Video content does not require a subscription, and is ad-free, a nice perk when compared to competitors.  Early testing revealed "contextually relevant" videos, based on users' music choices, are most attractive to users, and videos are being presented as packages, such as "News of the Week."  As with music, users can follow shows to add them to the 'Your Library' section.  With 75 million users, adding video content seems a wise move for Spotify, potentially creating new revenue opportunities and increasing user engagement.  No plans to add the video feature to the desktop app have been announced.
She always has some excuse.
If you are going to a Super Bowl party for the awesome snacks, but do not care to stick around and fake enjoying the game, Chelsea Handler has got your back.  The comedienne's new iOS app 'Gotta Go,' developed with Yeti.co, will contact you by phone or text with an excuse to pardon yourself immediately.  You set a time to receive a call or text, tap the emoji associated with the excuse you want to use, and choose a contact from whom you want to receive the call or text.  And, if you choose to receive a call, it will be humorously narrated by Chelsea Handler.  This is not a new concept, but still handy and amusing.  Oh, I've Gotta Go… my great aunt's prized poodle is on the lam again.
Haha! Finally!
We have been talking about these Facebook Reactions emojis for quite a while.  According to Bloomberg, we will finally be able to click the "wow" emoji in the next few weeks.  The Reactions feature was born out of a need for an alternative to the sometimes awkward-feeling thumbs-up, without inducting the negativity of a "dislike."  Testing the emojis in Ireland and Spain resulted in eliminating the "yay" reaction, leaving "haha," "wow," "love," "angry," and "sad," in addition to the iconic "like."  The animated Reaction emojis will be accessed by pressing the "like" thumb for a few seconds.  An end to the madness of 'liking' to acknowledge when your friend's hamster kicks the bucket
Farewell, plastic cards.
The increase in use of mobile payment is changing the way we will use ATMs.  Banks including Chase, Bank of America, and Wells Fargo are developing contactless, NFC-equipped ATM machines.  Chase's ATM, which will debut this month, will ask users for an authentication code for their banking app, allowing them to use the ATM without a debit card.  While the banks have not confirmed it, TechCrunch reports that the banks are also working toward supporting Apple Pay through the NFC-equipped ATMs.  Moving to contactless ATMs should help reduce card skimming and bank card fraud, leaving criminals to the difficult challenge of cracking mobile payment encryption.
Share your thoughts and opinions with us… Do you think Starry has what it takes to make it against the established internet providers?  Will you watch shows on Spotify, or do you like your music and video separate?  Would you have any concerns about riding in the WePod?