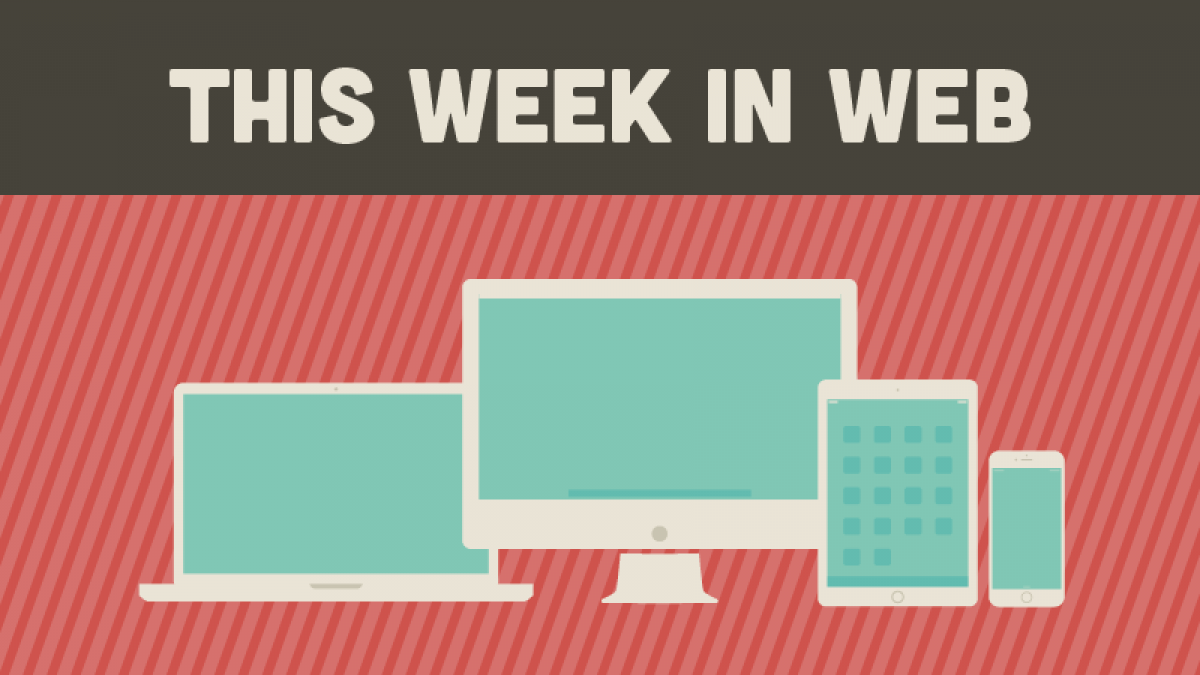 This Week in Web: February 1-7, 2016
What was the tech news buzzing about the Web this week?  Elon Musk always has something visionary that we hope to see become reality.  This week, vertical take-off electric planes.  Samsung also unveils a window to the future… 50 feet into the future on the back of a truck.  Alexa is proving to be an A+ student, acquiring several new skills this week.  And, Kansas City public housing has better internet than you do, courtesy of Google and the government.  There is a smart new thermometer that presents another avenue for tracking health data.  Could droneboarding be the next extreme sport?  Last, Android is finally adding spy-like smart watch phone call features.
Welcome to the future
Elon Musk is like the Master of the Future.  Last month, Hyperloop's high-speed test track broke ground in Quay Valley.  Tesla has been leading the way with development of auto-pilot on the roadways.  His company SpaceX is making plans to visit Mars.  And this week, he was talking about a new brainchild, an electric airplane.  At a Hyperloop pod design competition at Texas A & M, he said, "I have been thinking about the vertical takeoff and landing electric jet a bit more.  I think I have something that might close.  I'm quite tempted to do something about it."  He has the funds to make his genius dreams reality.  He says, "…seeing physical hardware is believing – that's what convinces people."  Let's see it!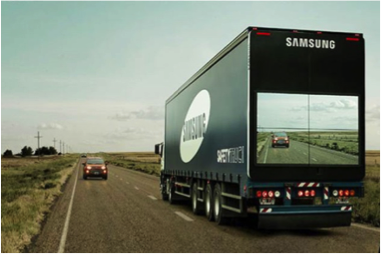 When you are cruising down the highway and get slowed down behind a big rig, but cannot see around it to understand why, Samsung has an innovative solution.  They announced that a prototype of a "Samsung Safety Truck" has been built, and will soon be on the road in Argentina.  It is designed to help other drivers pass more safely with two front-facing cameras on the front and four HD screens on the back, which shows following drivers what lies ahead on the roadway.  If the prototype is a success, they hope to roll-out globally in the next year.  Will this clever technology prevent accidents, or become an accident-inducing distraction? 
She keeps getting smarter
Keeping abreast of Alexa's rapidly expanding set of skills, this week she acquired the ability to help you order Domino's pizza, play music via Spotify, and most impressively, get you a ride with Uber.  Uber announced integration of the Uber API in the Amazon Echo speaker this week.  When you are running late to the airport, you can just holler at Alexa while packing your suitcase, and your Uber can magically appear minutes later.  To get your ride, enable Uber in "Skills" settings and link your Uber account.  Then, all you have to do is tell her, "Alexa, ask Uber to request a ride" (or something similar).  She will tell you how far the nearest Uber is and ask you before proceeding to reserve it.  The Uber feature will also be available on Amazon Fire TV.
Free Fiber
"For low income families, access to the Internet can mean the difference between thriving or falling behind. It can mean more children using computers in after-school programs and STEM classes, more students going online to finish their homework, more people taking advantage of resources like Khan Academy, and more families learning basic computer skills that help them be more connected," posted Dennis Kish, VP of Google Fiber.  In support of President Obama and HUD's ConnectHome initiative to empower families in public housing with internet access, Google announced it will provide free super-fast gigabit Internet service to residents in public housing in communities connected with Google Fiber, starting with Kansas City this week.  They are also coordinating with community partners to offer discounted devices and computer training opportunities.  Thanks, Google and Obama.
No photos, please
Oh look, Junior's temperature is 101.3 degrees, and he is scratching his chicken pox in his sleep!  How precious, we should share a photo of that on Facebook.  Please, no.  But other than the indulgent social sharing feature, the Flo thermometer is a smart gadget.  It is a Bluetooth-connected, no contact infrared thermometer.  Instead of trying to wiggle a thermometer under you loved one's tongue or in his ear (or worse), you can hold Flo about 1 cm from his forehead.  An LED on the device will light red for fever, green for normal, or white for a chill.  When paired with the companion iOS app, it will audibly announce the temperature, and track readings in individual user profiles, where you can add information such as medications administered and photos to a timeline, and share on social media.  Flo will read the surface temperature of any object, useful for food, baby bottles, and bath water.  It is already near its Kickstarter campaign goal of $20,000, and scheduled to ship in May 2016.
A story for the ER
People are getting creative with the rising popularity and accessibility of consumer drones.  While Dutch police forces are training eagles to snatch unauthorized drones out of mid-air, snowboarders who lack inclines are using drones to drag themselves around on their snowboards.  Droneboarders… let go of your tow if you see an eagle diving.
Go Go Gadget Wrist Phone!
Android Wear is finally catching up with the capabilities of Inspector Gadget's watch from the 80's.  This month, Google is adding the ability to use Android watches for "phone" calls.  Of course, the watch has to have a speaker and mic, and only the Huawei Watch and the Asus ZenWatch 2 currently have them, but others will likely start adding the necessary hardware.  The software update will also expand support for using gestures to control Android Wear, such as shaking your wrist to go to the home screen and lifting your wrist to open the apps menu.  You will also be able to dictate text in apps such as WhatsApp, WeChat, and Google Hangouts.  The features should roll-out over the next few weeks.
What do you think about this week's news bites?  Will the movie screen on the back of the Samsung Safety Truck be used for its intended safety purpose, or draw a crowd of curious and distracted cars behind it?  Are you planning a droneboarding excursion before the winter is over?  What was the best tech news that we missed this week?