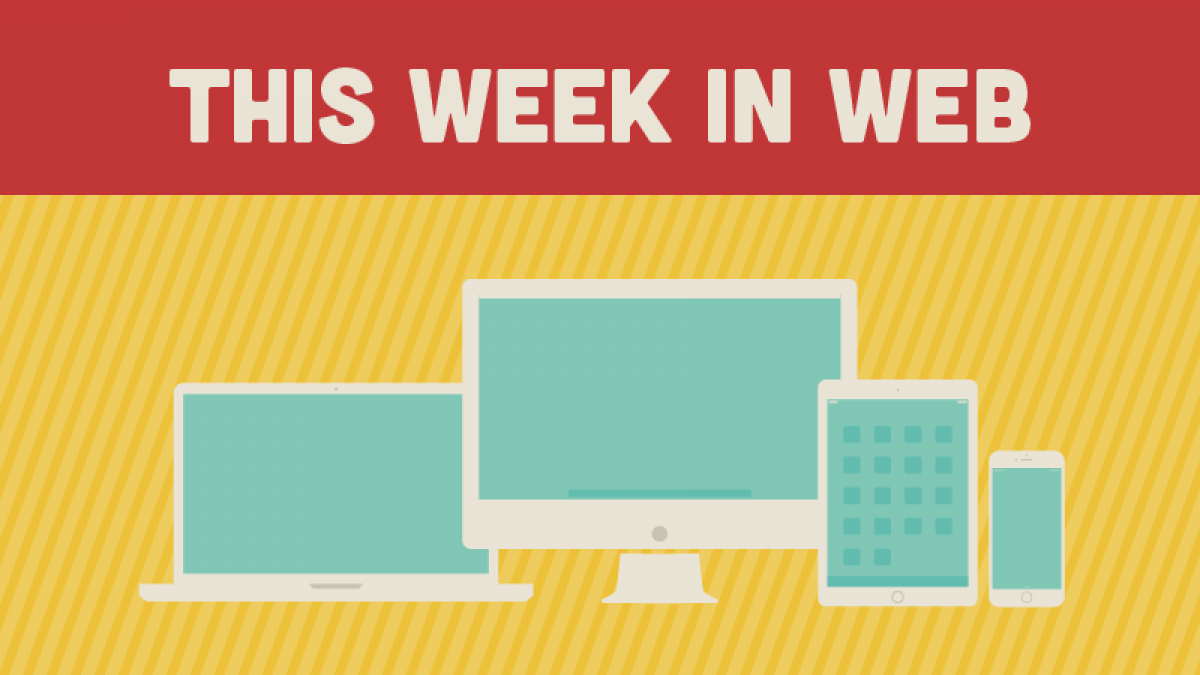 This Week in Web January 19-25
This week in web, Pinterest sought men, Microsoft sought coolness and Kim Dotcom sought more controversy. Twitter tried to ease the anxieties of people who hate to miss anything, an amusement park found a new use for drones, Microsoft plans to give something away and a quest that failed in the 1990s may finally succeed.
Pinterest users are overwhelmingly female -- at least in the U.S. where women make up 71 percent of the picture-pinning user base. Lately, though, more men have been joining.
Pinterest wants to encourage this trend. To that end, its guided search feature is now finding gender-specific results in some categories. For example, if you search for "watches," you will get men's or women's watches depending upon which gender you selected when you first signed up.
Pinterest says the new feature is significantly increasing use engagement, although Tech Crunch points out that the two-gender system lags behind cutting-edge gender classification systems. Facebook, for example, gives its users 71 different gender options.
Microsoft recently unveiled a cool new gadget, the HoloLens headset. "Holo" stands for holograms, and users will become immersed in a 3-D virtual reality that will be set inside their actual environments. Reporters who have tried it out are raving about it, calling it an exciting innovation. The rest of us will have to wait to find out until it is released in the fall.
Some people are comparing HoloLens to Google Glass, the ill-fated wearable device that never caught on with the public and is now being completely reworked. Mashable, however, points out that Glass and HoloLens offer different kinds of experiences.
Glass was meant to be worn all the time, while HoloLens is meant to be used for specific purposes. Because HoloLens will be put on and taken off as needed, Mashable thinks it won't attract the same kind of ridicule that Glass did, with Glass wearers being dubbed "Glassholes."
Who would have thought that Microsoft could end up being cooler than Google?
Kim Dotcom is back in the news. You may remember the last time his story hit the headlines back in 2012. At that time, 76 armed police officers raided Dotcom's New Zealand house. The charge was criminal copyright infringement involving his file-storage site Megaupload.com. The police arrested Doctom and other Megaupload executives and seized $17 million of Dotcom's assets.
Later, the New Zealand Security Bureau was found to have illegally spied on Dotcom. The legal battles involving Megaupload are still raging, and Dotcom could still be extradited to the U.S. to face criminal charges here. In the meantime, though, Dotcom has not been idle and has not been shying away from controversy.
He announced this week that he will be launching a new service, MegaChat, meant to compete with Skype. MegaChat will offer encrypted chats. This could put Dotcom in conflict with authorities again. Counter-terrorism officials, according to a leaked document, want to be able to require companies to give authorities their encryption keys, something Dotcom is sure to resist. The busy Dotcom has also founded a new political party.
If you are not one of those people who seem to be able to keep up with their Twitter feed 24/7, you may appreciate Twitter's new "While You Were Away" feature. It puts "a few of the best Tweets you probably wouldn't have seen otherwise" at the top of your feed when you haven't looked at the feed for a while. The longer it's been since you last checked your feed, the more tweets that Twitter will show.
Some users dislike the new feature, but Tech Crunch thinks it's useful for people who hate to miss anything.
Amazon may be running into obstacles in its attempt to use drones to deliver packages, but the French have found a way to put the drones to use. A large French theme park announced it will be incorporating 50 drones into its extravagant show, billed as "the world's biggest night-time show," which already uses 1,200 actors and dancers and 24,000 costumes.
The drones will be used to create "the biggest chandelier in the world in the sky."
Microsoft usually charges $100 for operating system upgrades. The company, however, is hoping to get more people to upgrade to its newest operating system,Windows 10, when it's released in the fall and is hoping to entice people by offering the upgrade free for a year to users of Windows 7, 8, or 8.1.
If the tactic is successful, Microsoft should come out ahead despite not getting paid for the upgrade itself. If more people in the Windows user base converge on using the same operating system, instead of the market being fragmented among various old systems, developers can more easily make and sell more apps.
Attempts to provide global Internet service via satellite flopped back in the 90s. Now, it looks like it may finally happen. Google and Fidelity invested $1 billion in Elon Musk's SpaceX company, which will be taking another shot at creating an Internet in the sky. Richard Branson's Virgin Group will also be engaged in a similar quest.
---
Did we miss anything? Share it!