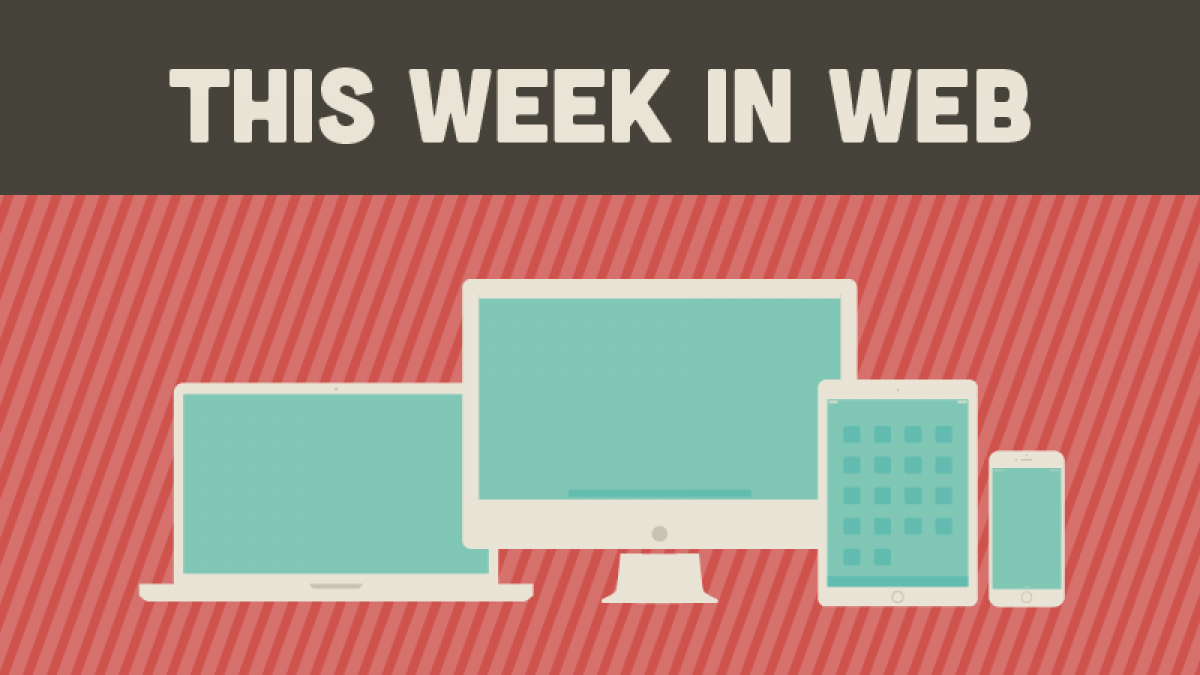 This Week in Web: January 26-31
This week in web, big-name companies duked it out. Amazon challenged Microsoft and Google, Apple challenged Samsung, and Instagram challenged Vine. Kids got some new options for portable entertainment. The heart-warming side of the Internet was revealed in a new invention that lets paralyzed people compose music by moving their eyes and in a spontaneous crowdsourcing campaign that far surpassed expectations.
Amazon Gets Into the Corporate Email Business
Amazon wants you to see its products everywhere you look. Some day in the future, you may glance out your window to see an Amazon drone hovering in the air. But much sooner than that, you could start seeing Amazon on your computer screen at work.
That's because the company is getting into the corporate email business. It's now unrolling its latest product, WorkMail, which it says will provide email that is highly secure as well as easy to use. WorkMail is challenging its competitors by charging business customers $4 per user per month, which is $1 less than what Microsoft and Google currently charge for similar corporate email systems.
Apple Beats Samsung
Like Amazon, Apple is taking steps to beat the competition. The company hit a significant milestone this week when reports showed that Apple beat Samsung during the last quarter of 2014, becoming the highest volume smartphone seller on the planet. The news sent Apple shares soaring to a record-breaking intraday high.
The new iPhone 6 has been a huge hit around the world, with sales in China twice what they were last year, all of which helped Apple have its most profitable quarter ever.
Channel Your Inner Filmmaker
If you're a fan of animated GIFs, check out Imgur's new way to convert video to high-quality optimized GIFs. It's super easy. Just paste in the URL of a video, adjust a couple of sliders for start and end times, add text, if you'd like, and hit "Create GIF." That's it. Your GIF will be ready to share at the click of a button.
nickelodeon streaming
Kids will soon be able to watch SpongeBob SquarePants on any device. That's because Nickelodeon, the network that carries SpongeBob, will offer a subscription streaming service starting in March. It's all part of a trend for networks to offer stand-alone streaming services to try to replace revenue lost from their declining cable subscription base.
Television content producers are scrambling to find ways to adapt to the changing times. For many companies, that will eventually mean joining forces with other television producers. Significantly, Time Warner Cable is now seeking a merger with Comcast. But Viacom, Nickelodeon's parent company, has no such plans at the moment and is going to try to make on its own.
Vine for Kids
When kids get tired of watching SpongeBob, they can take a look at some Vines made especially for them -- at least if they have an Apple device. Vine, home of the six-second video, has launched a special app just for kids, which features age-appropriate videos with animated characters. The app is only available for iOS devices, at least for now.
Watch Out Vine -- Instagram is Coming
Instagram is nipping at Vine's heels. It now has infinitely looping videos, which it hopes will allow it to charge advertisers higher rates. How annoying will this be for site users? It's probably a mixed bag. While users will no longer be able to pause videos on Instagram, the videos, by default, will have the sound turned off -- unlike on Vine where the sound by default is on.
Make Music With Your Brain Waves
This is a beautiful example of how technology can help people with disabilities. A new system allows people to create music just by moving their eyes. The system, called a brain computer music interface, was the brainchild of a musician who wanted to find a way for people who are paralyzed to be able to make music.
Users have electrodes attached to the back of their heads, which enable the system to know where the users are looking. To compose music, users sit in front of a screen and select icons simply by looking at them. The icons contain bits of music, which combine to form a score. Musicians perform the score in real time.
The price of the hardware is expensive, but the system may soon be available in public "brain booths," where people can try it out.
Crowdfunding Raises $150,000 for Man Who Walks to Work
In another heart-warming story, an Internet crowdfunding campaign raised $150,000 for a 56-year-old Detroit man who said he walks 21 miles to and from his factory job.
He's been doing this walk since his car died ten years ago and bus service was cut back. Amazingly, he's had perfect attendance at work for the past 12 years.
A 19-year-old student, who read about the man's story in the Detroit Free Press, set up a GoFundMe site with the goal of raising $5,000 to help him buy a car -- and ended up with more than $150,000.