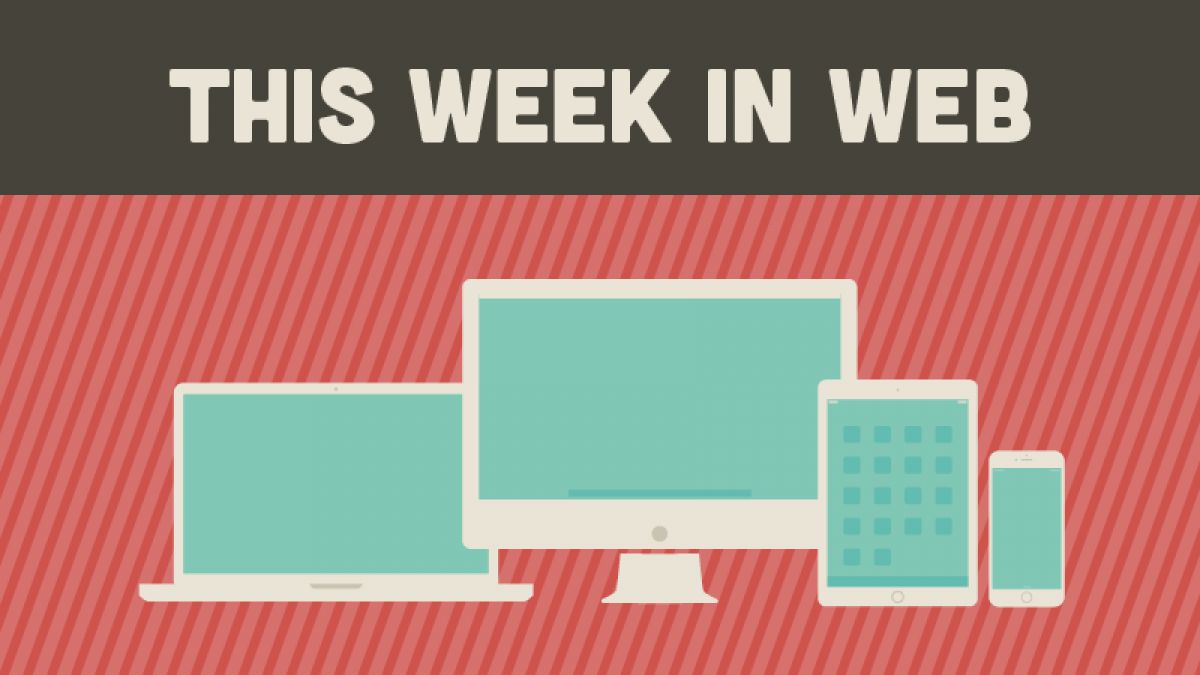 This Week in Web: April 20-24
This week, the web revealed two new ways to scrub your online history -- one involving the sites you searched for on Google, and the other the embarrassing things you posted on social media. Google launched a plan, but only for users of one particular phone. A new app offered eye exams at home, Dropbox challenged some heavy hitters, and a heartwarming picture went viral, even though it showed only humans and no kittens or puppies.
All Your Devices Are Belong to Us
Google keeps on expanding in new directions that take it far from its roots as a search engine. Now it has launched its own wireless service for phones and tablets. The service, dubbed Project Fi, doesn't require an annual contract and costs $20 per month for unlimited talk and text. Data costs a flat $10 per GB, and if you have any data that you haven't used by the end of each month, you will get a credit on your next month's bill for the unused portion.
The service will route calls over both cellular networks and WiFi, automatically selecting whichever provides the strongest signal. You won't see Google workers building cellphone towers, though. Project Fi repackages and resells cellular access from Sprint and T-Mobile.
So far, the service only works with the Nexus 6 phone and, according to Mashable, Google is treating the launch as an experiment. If all goes well, we can expect to see the service expand, but if it doesn't catch on, then Project Fi may join Google Glass and Google Reader in the Google project graveyard.
Good News for Privacy Lovers
Google has a new feature that lets you download your entire search history. The feature actually launched back in January, but few people knew about it until a recent post in a popular blog spread the word.
Not only can you look at your search history but, as The Blaze points out, you can also delete some or all of the items in your history from Google's servers. People often don't realize how much private information they have entered into their searches. For example, you may have typed your home address into the search bar when looking up directions. Google probably already knows more about us than we know about ourselves, but at least we now have an easy-to-use option to take back a piece of our privacy.
I Would Like a Pizza and an Eye Exam 
A new startup called Blink brings eye examinations to people's homes. Eye-testing equipment is normally too bulky to carry around, but the company created portable testing equipment using cellphone technology. Now people in the seven neighborhoods of Manhattan and Brooklyn that comprise Blink's test market can make an appointment and have a tester come out to their homes. The testers send the results to optometrists, who write prescriptions for glasses and also screen the results for more serious problems. It's just one more reason not to get off of the couch.
Facebook Reshuffles the News Feed
Facebook is rolling out a new algorithm that attempts to give priority to the content users most want to see. It puts status updates, videos, photos and links from "the friends you care about" higher up in the news feed.
Some people are grumbling because they don't want Facebook making the decision about who their besties are, but if the algorithm change works well, it should help many people cut through the clutter that makes it easy to miss things. The more Facebook friends you have, the more that feed clutter becomes a problem, and the more this update might help..
But this update is not only for those with a huge crowd of friends. If you carefully curate your friends list, keeping it to a small, select group, Facebook has something for you too. It will group multiple posts from the same sources together.
You Can Change History
Wouldn't it be great if you could erase the embarrassing things you did in the past, without having to get into a time machine? Well now you can, at least when it comes to your face-reddening moments on social media. A new app called Clear goes through your Facebook, Instagram, and Twitter accounts and identifies posts it thinks might be inappropriate. Then it's up to you to decide what to do with them.
In one of life's little ironies, the app was written by Ethan Czahor, who had a brief spurt of fame earlier this year when he had to step down from his job in Jeb Bush's campaign because -- you guessed it -- he posted several offensive tweets.
The app uses a lot of brain power -- it's got access to Watson, a supercomputer from IBM -- to figure out what posts might get you in trouble with current or potential employers. So far, though, it can only analyze text -- it can't yet identify embarrassing photos, although that feature will be coming at some point down the pike. Maybe Watson, the supercomputer, is still learning how to identify who has had too much to drink.
This Photo Will Brighten Your Day
A photo of a teenage grocery store shelf stocker walking a 96-year-old customer home hit a chord on Facebook this week. The 18-year-old, who is holding the older man's hand in the picture, was surprised by all the fuss. He said it was just a normal thing to do, and his parents had raised him to treat others the way he wanted to be treated himself. He and the customer had a good chat along the way, he added. People around the world are saying "awwww."
Dropbox Challenges Google, Microsoft, and Evernote
Dropbox is beta-testing a new service called Dropbox Notes that offers collaborative note-taking. The service is aimed at teams and businesses and will compete with Google Docs, Microsoft's Office 365, and Evernote. According to TechRadar, Dropbox Notes, unlike Docs and Office, is more for quick note-taking than for creating full documents. It has a simple interface that should work well on mobile devices.
If you want to be the first on your block to try it out, you can sign up to be a beta tester.
Have interesting tech news we might have missed? Let us know in the comments!