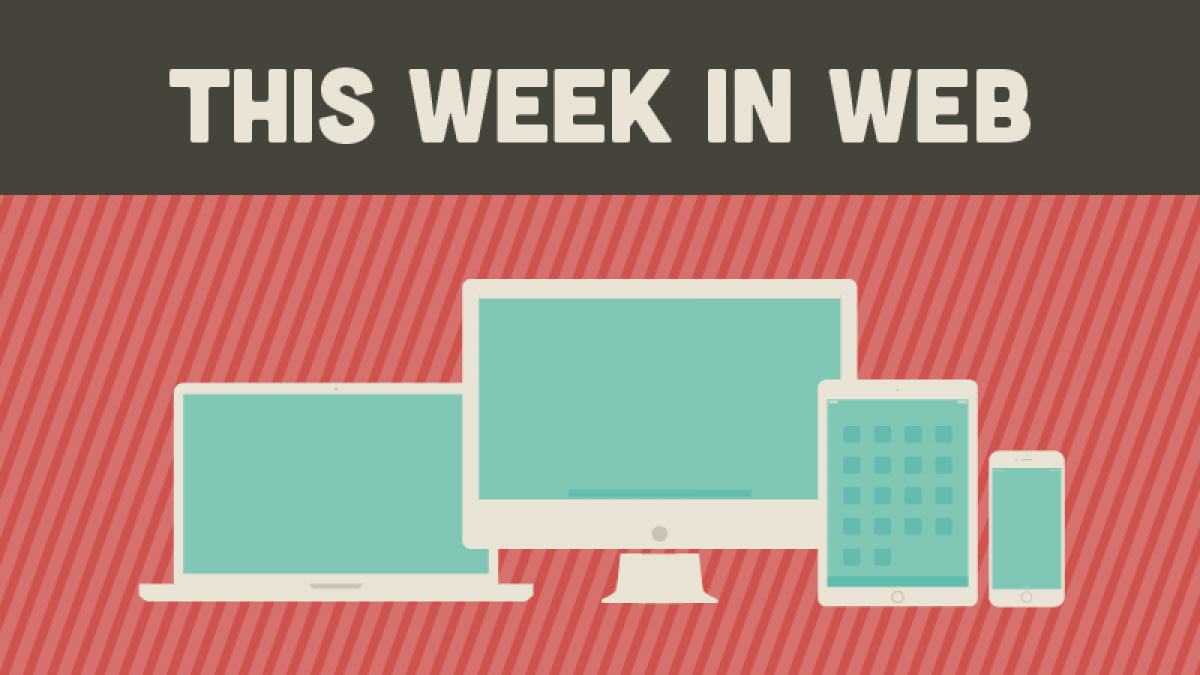 This Week in Web: April 27-May 1
This week on the Web, Google introduced a knock-off of Pinterest and got a tepid response, but the company also unveiled a cool new extension for color-blind users. Elon Musk's latest attempt to save the planet was a hit. Microsoft wants to guess your age -- but does it also want to steal your picture? Amazon still doesn't have its drones, but it found another way to get its products into the sky.  Apps for the Apple Watch allow parents to track their kids' driving. And dictionary.com explored the dark side of the net. 
Pin -- um, collect -- this!
Google's social network, Google+, has never really been embraced by users, at least not on the large scale Google had hoped for. Google hasn't given up, though. In its latest attempt to generate excitement for G+, it released a new feature called "Collections," which mimics Pinterest, the wildly popular picture-pinning site.
Will Collections be able to capture some of Pinterest's loyal and enthusiastic fans?  Reaction on the web has been skeptical so far. Take a look at the gleefully snide comments on a recent Engadget post. Want to try Collections for yourself?  If you have a Google+ page, you can find it in the drop-down menu on the left.
Batteries for your wall
Elon Musk wants to change the world.  The business leader, who has become a cult hero, is all about being visionary -- whether he is sending private rockets into space, creating sexy electric-powered cars or, now, attempting to change the way the world generates energy.  He recently unveiled his newest product, the Powerwall, a battery pack that you can hang on the wall of your home. His ultimate goal -- to change the whole world to zero-carbon use.
The Powerwall became possible because of the giant battery factory -- "the gigafactory" -- that Musk's electric-vehicle company, Tesla, started building in Nevada. The gigafactory was originally described as being built to provide less expensive batteries for Tesla vehicles. It was only recently that Musk announced the factory would also produce batteries for non-vehicle use -- the Powerwall home version as well as a scaled-up industrial version called the Powerpack. 
The announcement hit a chord. So far, there are 38,000 preorders for the Powerwall, which will go on sale in three to four months, and the product is already sold out through mid-2016. 
Can you trust Microsoft?
How old do you look?  Don't ask your friends -- if you look older than your chronological age, they will probably be too tactful to tell you, and if you look younger, they might be too jealous to admit it.  Instead, ask an impartial source -- a face-detection program from Microsoft. Upload a photo, and instantly find out what the program thinks.
It sounds like fun, but some people think there's a catch. Bitter Wallet dug into the site's terms of service and found that users were granting Microsoft the right to keep and sell their photos and to publish their names. Microsoft denied that it was doing any of that.  The company said the site did not keep the uploaded photos. It put a notice on the site's front page saying that it did not keep photos and also added a paragraph to the site's blog saying that it discards photos after the program makes its guess and that the terms of service are simply those that are standard in the industry. That hasn't been enough to satisfy all the critics, who say that the terms still allow Microsoft to keep the photos if it wants to. 
Perhaps all the unexpected controversy is giving a Microsoft engineer some gray hairs.  What would the age guessing program think of that?
You can't get away from Amazon, even in the sky
Amazon and JetBlue made a deal that should keep JetBlue passengers entertained and may win new converts for Amazon's Prime service. The deal brings Amazon's streaming movies and TV episodes to JetBlue's in-flight Internet. Prime members also get access to Amazon's music, eBooks, apps, and games. It looks like a win-win situation for both companies -- and also helps Amazon extend its reach into the sky, another step on its goal to reach every inch of the universe.
A new way to cut down on bad teenage driving
If you're still wondering what purpose the Apple Watch will serve, TechCrunch has an answer. If you have teenagers who are driving, the Watch can help you find out if they are speeding. Car companies are making Watch apps that will send alerts to the Watch when drivers go over a certain speed or leave a specified geographic area. Phone apps already have this capability, but the advantage of having alerts sent to the Watch instead of your phone is that you are more likely to see them.
Chrome does something cool
A new Chrome extension called "Color Enhancer" helps partially colorblind users see more of the web. Calibrating the extension is easy -- users just move a slider until a row of stars becomes visible. It's a small tweak that can make a big difference for the 8.5 percent of the population that is color blind. 
Word compilers revel in negativity
Dictionary.com revealed the new words that it will be adding to its dictionary -- and many of them describe the shady side of the Internet. Entries include "cyber crime," "revenge porn," and "dark web." Maybe the folks at dictionary.com were having a bad day.
Any tech news we might have missed? What do you think about the color-blind Chrome extension? Let us know in the comments below!