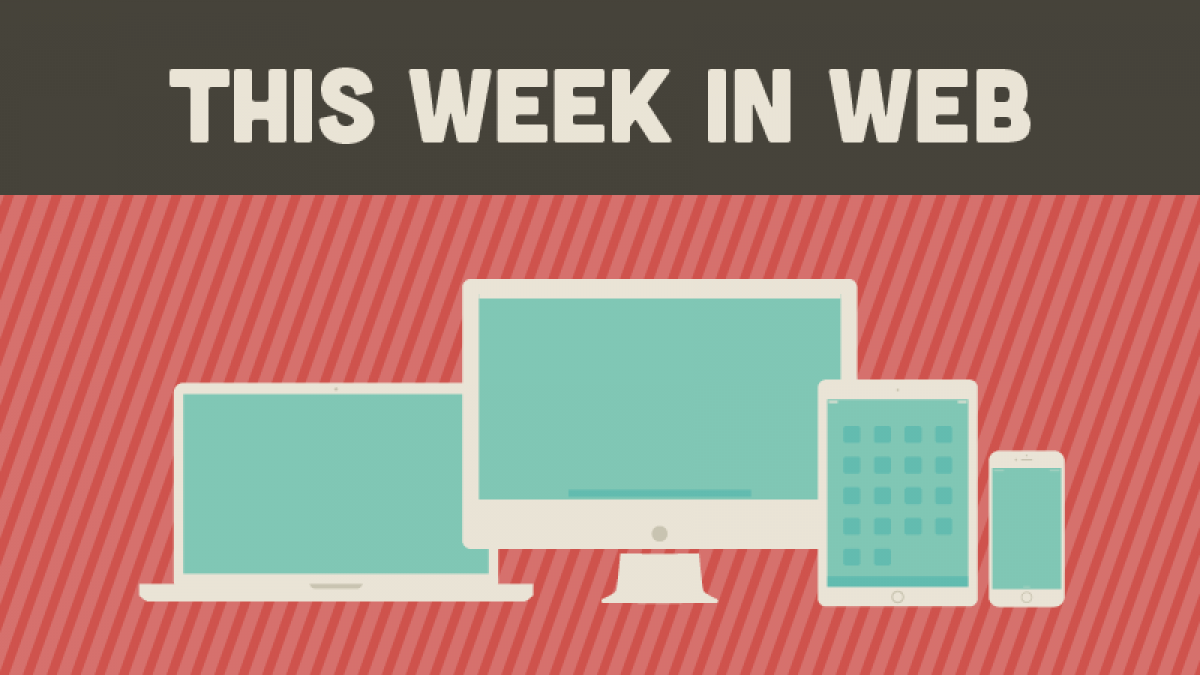 This Week in Web: Aug 2-9, 2015
This week on the web, Amazon is selling Prime members magic Wi-Fi buttons to stick around the house so that they can instantly re-order their favorite products.  Apple.com integrated its product information with its buying functions, eliminating the separate Apple Store.  Facebook added celebrities live-streaming video to users' newsfeeds, so if you haven't 'liked' your favorite celebrities, do it now for a chance to interact with them live.  Also, the 500px app got a social makeover.  And in mobile gadget news, smartphones can soon be turned into 3D cameras.
The Dash Button
When Amazon announced its invitation-only Dash button in April, many people thought it was a joke.  Nope, 4 months later, Amazon has made it available to all Prime members.  For $4.99, customers can get a small, branded, plastic button that adheres in a convenient location to re-order frequently purchased items.  A few of the 18 products available include Kraft Mac & Cheese, Glad trash bags, Gatorade, and Cottonelle toilet tissue.  Users set it up by connecting to the Amazon phone app and selecting which size and variety of the product they want to be able to order with the push of a button.  When the button is pressed, a green LED indicates a successful order, an email confirmation is sent, and the item is promptly shipped.  How do you keep your kids or prankster friends from ordering 20 packages of toilet paper? A default setting prevents another order being placed until the first order has been delivered.  This gadget is fantastic if it's really hard for you to pull your phone out of your pocket and add Larabars to your Amazon cart, or set-up automatic 'Subscribe & Save' shipments of Maxwell House coffee.   Curiously, there are no reviews posted for the Dash buttons yet, but check back soon for some good laughs.
Apple.com Redesign
One of the world's most visited websites, with about 1 billion customer visits from 40 countries annually, re-designed and impressively re-launched their site with no noticeable down time this week.  With the removal of the 'Store' tab and the 'store.app.com' domain, Apple.com has integrated product information and buying functions.  Customers can now click 'Buy ' (or sometimes 'Add to Bag') on the product information pages to be taken to customization and pricing options, or click on 'More info' for additional details.  This more streamlined design should simplify shopping on mobile devices.
Facebook Live
Chatting with Ricky Gervais while he livestreams his tub bath could be entertaining, yes?  Facebook launched their variety of Periscope and Meerkat this week, with the twist that only celebrity-types may broadcast, and the video can be seen live, as well as posted for later replay.  Video is recorded via the Mentions app, and in order to access it, you need a Verified Facebook account, and your profile must be classified as a Public Figure.  But any kind of regular Facebook folk can view the video.  Here is how it looks from the non-public figure viewer's perspective:
Become a fan of the celebrity who is broadcasting live by 'liking' their verified Facebook profile.
When the celebrity's live streaming video begins, it will appear in fans' newsfeed.  Also, fans who have recently interacted with the celebrity on Facebook will be notified of the video starting.
During the live video, fans may enter text in the comments section.  Celebrities may or may not choose to respond to questions and comments.
Once the live video has ended, it is published to the celebrity's Facebook page with the fans' comments to be viewed by others who missed the live feed; or, the celebrity may choose to delete the video at any time.
The advantage of Facebook Live over Periscope is that users are not required to install a plug-in or app of any kind.  It will simply appear in the newsfeed.  Also, the public figures posting the videos already have an established fan base, unlike Meerkat, where they have to start again from scratch.  The simplicity of widely broadcasting live video may also be the reason that Facebook isn't allowing common users access to Mentions right now.  It could be an overwhelming change to users' newsfeeds, and taxing for their servers.  But it does make one wonder if the future of Facebook will be overwhelmed with live video status updates?
The serious photographer's social network
500px revealed a completely rebuilt iOS app this week, and it looks a lot like Instagram, but with features that appeal to photography professionals and enthusiasts.  Since 2009, 500px has competed in the same space with Getty Images and Flickr, where creators exhibit and sell their images.  The new 500px app adds the ability to capture and use high-quality editing tools before posting, and the social features of being able to follow other photographers, and like and comment on images.  Where it is different from Instagram is its flexibility.  Photos do not have to be square.  They can be taken on any camera and easily uploaded via desktop or phone.  Viewers can discover details, including what camera, lens, shutter speed, and aperture were used to take the photo.  And the resolution of the photos is not compromised.  Viewers can pinch-and-zoom to see the fine details of the photos.  The ability to sell images will come to the app soon.  The app will be available for Android users by the end of the year, as well as future plans to re-vamp the website.
Bevel
Sometimes two dimensions just don't do an image justice, like that incredible fish-shaped cake at the Korean market.  Everyone should have seen that in 3D.  Soon, they can.  Bevel is bringing affordable 3D photography to our mobile devices.  Currently available for pre-order ($49) through a successful Kickstarter campaign, Bevel is a 3D scanner attachment compatible with most iOS and Android phones and tablets.  It uses an eye-safe laser plugged into the audio jack and your phone's existing camera.  It produces a 3D image that can be turned into animation of the object as it rotates and is viewed from multiple angles.  Using the developer's Cashew platform, the 3D image can be shared on social media, saved for use in video game design, or even for 3D printing.