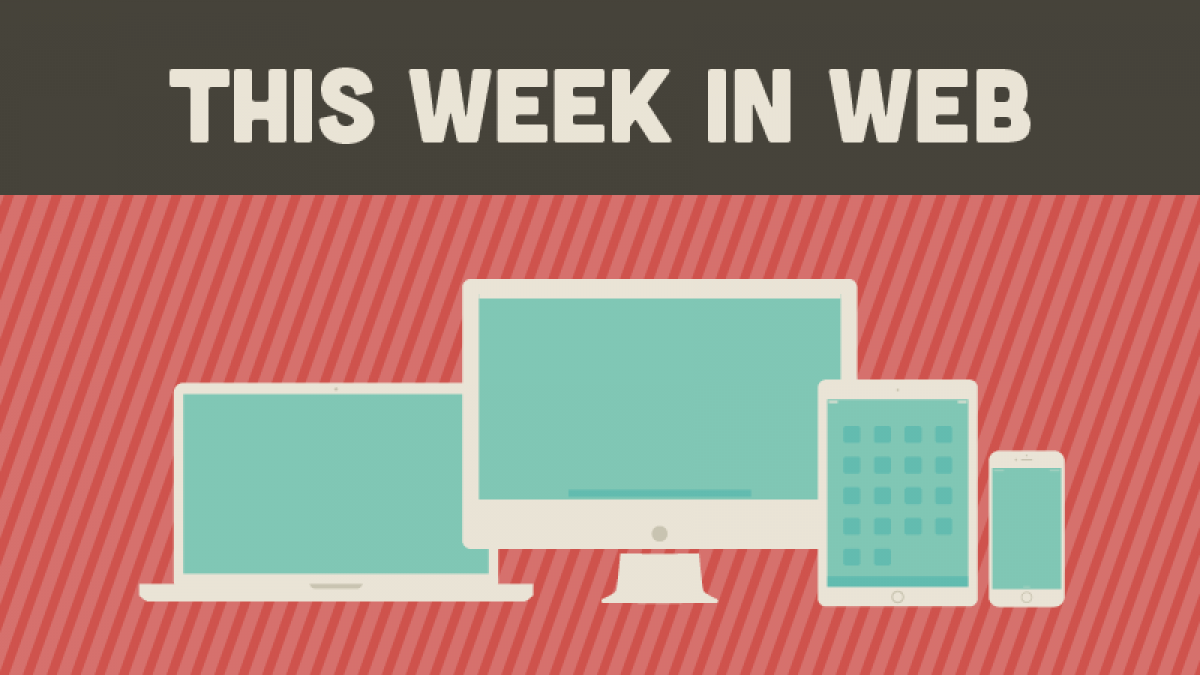 This Week in Web: December 8-14
This week was the 25th birthday of the invention of the Internet. What has the Internet been up to during this milestone week? Well, this was a time for the release of Einstein's love letters, some stern warnings from the Internet's creator, a new virtual reality headset that you can build yourself using common household materials, excitement about the upcoming release of Drupal 8, and confirmation that social media can actually be good for you, at least if your are older. This week also brought news that Facebook may try to talk you out of posting photos of your drunken self. Every party has a pooper ...
On the 25th Anniversary of the Internet
Al Gore may not have invented the Internet, but Tim Berners-Lee did. Now, 25 years after his invention that changed the world, Berners-Lee wants people to become more aware of threats to the open web. Native apps, he says, create isolated experiences that pull people away from the Internet's sharing and collaboration. He favors web apps using HTML5. He also warns of threats against net neutrality and urges Internet users to stop being so complacent.
Google Creates Virtual Reality Out of Cardboard
The last time many of us built anything out of cardboard may have been back in elementary school when we made dioramas out of shoe boxes. Now Google has used the humble material to fashion a futuristic virtual reality headset. Okay, it's not made out of cardboard alone -- the headset gets a boost from magnets, plastic magnifying glasses, and Velcro strips -- and you'll need a smartphone, but it's so easy to make that you can build your own. Early reviews are enthusiastic.
Drupal 8 Is Coming .... Soon
Although the exact release date of Drupal 8 hasn't yet been revealed, the newest version of the popular content-management system is now in beta testing, and could be released at any time. Users are getting excited about features that will make it easy to create responsive content that works seamlessly on different-sized devices. Other features generating buzz are a simpler user interface, a user-friendly WYSIWYG editor that includes drag-and-drop buttons, a more powerful framework, better support for multilingual sites, and HTML5.
Facebook Wants to Help You Stop Embarrassing Yourself
Someday, when you try to post a photo on Facebook of you and your friends getting gloriously drunk, Facebook will give you a virtual tap on the shoulder and ask you if you are really, really sure that you want to do that. The technology behind this feature is a "deep learning" artificial intelligence now being developed that will be able to analyze photos, videos, and other user-generated content and spot things that could make you look bad in front of your Mom or your boss. Too bad Facebook can't cure hangovers.
Social Media Enhances LiveS of the Elderly and Vulnerable
Many people think of social media as a temptation to slack off, but for those who are older and vulnerable, it can be a lifeline. A recent study conducted in England and Italy found that older or vulnerable people not only felt less isolated when they learned how to use social media, but they also improved their cognitive abilities and sense of personal identity, and in some cases, their physical and mental health. Email and Skype were the biggest hits among this group, with approximately three-quarters of the study subjects giving them the thumbs up. Facebook, by contrast, was found useful by less than half.
Read Einstein's Love Letters
Did you ever wonder what a genius would write in a love letter? Get ready to take notes, because Einstein's love letters -- along with his high school transcript, his divorce papers, the notebook where he worked out the theory of relativity, and thousands of other documents -- have been made available to the public for free online.
Have any other interesting web news that we missed? Share it.