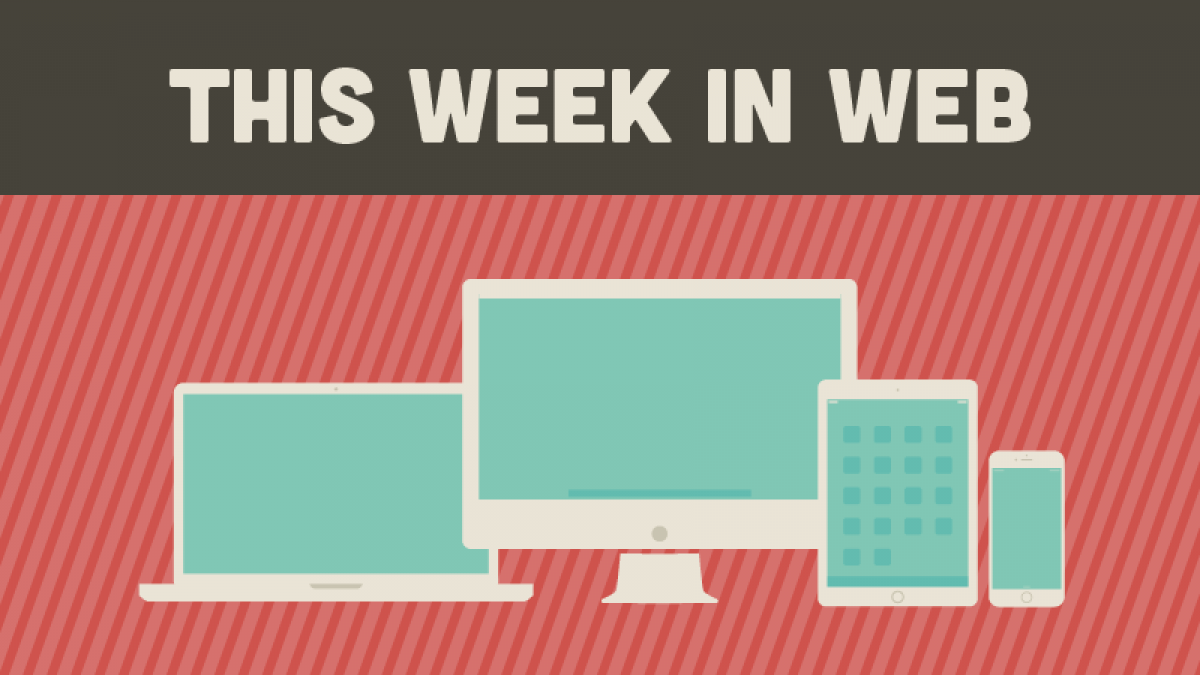 This Week in Web: December 7-13, 2015
This week, we take a look at a creative technology to make smart home devices talk with each other. We also learn that Cortana is no longer trapped in your PC, but can also live in your smartphone. Apple looks to be considering a more rugged iPhone equipped to survive wet and harsh environments, while pumping urine through your socks might help you survive in an emergency. Also, Google will analyze the benefits of solar power for your building with their Sunroof initiative. We are introduced to Olly, who might make it less sad to be best friends with a robot, since it has a personality and understands your needs as well. And, a patent-filing gives us a hint about possible plans for the NX. 
Editing Reality
MIT's Fluid Interfaces Lab has developed a smarter way to connect your smart home. Their Reality Editor app, available now on iOS, lets you link smart and non-smart objects by connecting them with a line drawn on the screen of your phone. At this time, the objects to be linked require a graphic sticker called a FingerPrint, similar to a QR code, in order to be recognized by the app.  (Developers hope to build-in image recognition in the future.) So, if you want your (non-smart) coffee machine to start brewing when you turn on the smart light bulb next to your bed in the morning, the FingerPrints must be connected by a line on your smartphone screen. Rather than creating a cloud-connected network of objects, this creates a more secure, direct connection between the objects. The creators have also made available Open Hybrid, an augmented-reality open source platform, in hopes that people will explore and expand the vast potential of a connected smart home using Reality Editor.
Set her free!
Cortana is not the genie locked inside the bottle of your Windows 10 computer any longer.  Microsoft's virtual assistant is now available for free on Android and iOS smartphones, so you can take her magic anywhere. Although Siri or Google Now may already be helping out with managing your daily tasks, Cortana will stay synced with your Windows 10 computer, giving you access to reminders and calendars stored in your computer. Likewise, if you have missed a call on your phone, Cortana will notify you on your PC, and also allow Android users to send text messages from their PC's. Plus, when you take her with you, she has more opportunities to collect information about your preferences to keep in her Notebook. Android allows hands-free "Hey Cortana" voice activation, but iOS does not at this time. This and the text messaging constraints make her more compatible on Android.
Bobbing for Apples
Good news for outdoors-lovers and people who drop their iPhones in the toilet.  A patent filing was made public this week that shows Apple is developing waterproof ports using a "self-healing elastomer" to protect the internal parts of the iPhone from water, dust, debris, and gas.  The self-healing rubber seals would cover headphone jacks, charging cable ports, and any other external openings.  While there are no announced plans for a waterproof iPhone (like the Samsung Galaxy Active that has been around for years), the iPhone 6s and 6s Plus do contain waterproof logicboards.  A future iPhone for surfers, swimmers, storm chasers, and people who text in the shower must at least be under consideration by Apple.
I don't have a sunroof.
My home receives 1,965 hours of sunlight per year and has 1,208 square feet available for solar panels, but it is not ideal for solar power. This is what Google's Project Sunroof tells me, and it is handy to know before investing in solar energy for my home.  Project Sunroof combines 3D modeling, images from Google Earth that show the size and position of your roof, as well as trees and other structures that could obstruct sunlight, and local climate patterns to calculate how much useable sunlight you receive per year. If your home is well-suited for solar energy, the site will also recommend the amount of solar paneling you would need to cover 100% of your electricity usage, and calculate your potential financial savings. Originally just in Boston, this week the initiative expanded to cover more metropolitan areas across the U.S.  If it is not available in your area yet, you can sign up for updates and see a demo at the site.
Artificial personality
By definition, robots do not have personalities, right?  Emotech, a London-based startup, says that Olly will.  Olly looks like an upside-down cup with an animated googly eye, who can roll about on your desk, and talk to you.  Olly is a prototype now, looking to be crowdfunded in early 2016, and on the market in about a year and a half.  The goal is for this "smart lifestyle assistant" to develop a personality based on unique interactions with its human owner.  Co-creator Chelsea Chen explained to TechCrunch: "For example… I'm quite curious about everything, so my Olly is more pro-active, talks fast and any time when I try to communicate with Olly, Olly always try to give me more information, more options to suggest. But if the person is more serious, is more logical, all the information Olly will give is not like my very emotional [Olly] but that one will be very data driven."  Like Amazon's Echo and app-based assistants like Siri, Olly will be able to research information and act as a hub for controlling smart home devices.  Olly will also use machine learning to anticipate your upcoming actions and optimize your schedule based on your specific goals.  Another cool feature that will differentiate Olly from others is a facial detection camera, so it can detect with whom it is interacting and respond accordingly.
What's next with NX?
We might have a clue what the next Nintendo game system, dubbed the "Nintendo NX" will be like.  A patent was filed for a touch screen game controller, which appears to be an oval touch screen with two analog stick controllers and shoulder buttons, with hand grips more like common controllers, rather than the remote-style Wii controllers.  Nintendo has previously indicated that their next system would be a hybrid of a console and a handheld game, supported by them merging their console and handheld divisions several years ago.  It makes sense that this controller could be used independently of the console.  Or, it could just be a patented idea that never comes to pass.  No release date for the NX has been announced.
Got pee?
Last but not least, more good technology development for the survivalists out there: pee-powered socks have been invented.  A group from the University of the West of England has developed a system that uses urine to produce electricity in case of emergency.  The impact of the sock wearer's steps pumps the urine through silicon tubing and into tiny microbial fuel cells embedded into the fabric of the sock.  In the fuel cells, bacteria convert the nutrients in the urine into an electrical charge.  Enough electricity was produced to send a text message every 2 minutes.  I envision a future where marathon runners power small villages with their urine-filled socks.  The magic pee socks will not be ready for market until the creators develop a way to get the urine into the socks…
Plenty of newsworthy web tidbits!  What else did you discover on the web this week?  Do you have Cortana on-board your smartphone?  Do you think a robot with its own personality and wandering eye is creepy or cool?  Can you suggest a way to get the pee into the sock?  Share your thoughts!