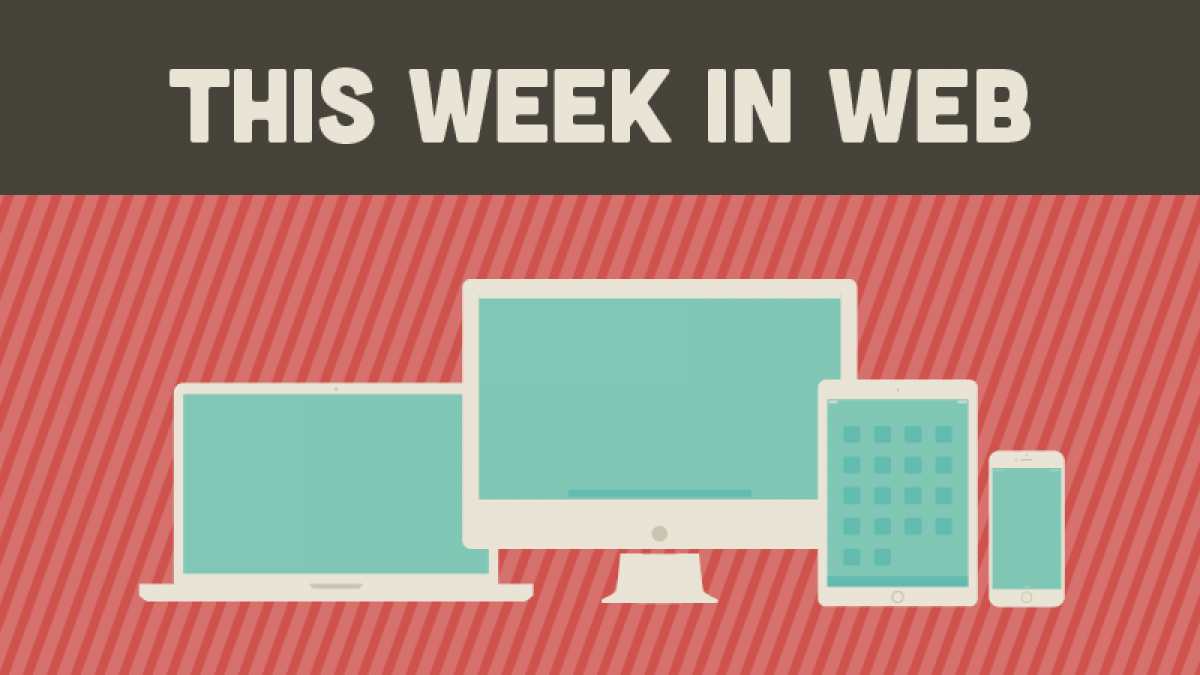 This Week in Web: October 12-18, 2015
This week in web news, another great reason to join the Drupal community: fast, free multilingualism.  And, you can now add your baby to the Internet of Things.  We take a look at the new reality of sharing the road with people who might not actually be driving their cars.  Skype wants you to bring your non-Skyping friends over for a group chat.  Also, it is like those rude people who walked right through your frame while you were taking a picture don't even exist, thanks to Adobe.  Last, use your smartphone to keep tabs on those toxic fumes.
Drupal gets a translator.
You now possess the power to quickly and easily reach an international market through automated translation of your web content into hundreds of languages.  Lingotek's Translation Network announced the release of version RC1 of its translation module for Drupal 8.  The Lingotek module is the only cloud-based multilingual content management hub, where traditional translation services are offline.  This integration simplifies translations that may have taken weeks or months of waiting, copying, and pasting, and instead gets it publishable within days, all within the Drupal environment.  Lingotek offers machine, community, and professional translations, and the ability to have real-time translation of comments on your site.  Drupal users will be credited one free language utilizing their advanced machine translation service.  Breaking into new global markets just got faster and more affordable with higher quality translations for the Drupal community.  Check out Lingotek's brief webinar to learn more about how it works.
Need Wi-Fi connected diaper changes?
Techie parents of newborns: Hatch Baby will help you embrace your new parenting responsibilities with their Smart Changing Pad.  Sorry, it does not change the stinky diaper for you.  It does weigh your baby, and with the partner app, helps you track her growth, sleep (or lack of sleep), feedings, and diaper changes.  It also graphs the data so you can compare it against data averages from the World Health Organization.  The Smart Changing Pad is expected to begin shipping in December 2015, and you can still pre-order $100 off the future price of $299.  (An old-school changing pad, pen, and notebook would cost about 20 bucks.  Is this smart product a smart buy?)  Hatch Baby secured $7 million in funding this week.
Eyes open and hands one the wheel, please!
With a big step toward the future of autonomous cars, Tesla updated their software that powers the electric Model S and Model X models to include Autopilot features:
Autosteer will keep the car in a lane while slowing and accelerating to the speed of traffic, and maneuvering around curves in the road.  It is also programmed to safely change lanes upon being prompted by the driver turning on the lane change signal. 
Autopark handles parallel parking for you.  The driver must drive slowly past an open slot, and then enable Autopark for a hands-free, feet-free parallel parking experience.
The driver remains responsible for all signs and traffic lights, and CEO Elon Musk stated, "It should not hit pedestrians.  Hopefully."  That sounds reassuring for the walkers and runners on the road.  The car will sound a beeping alarm if his hands are off the wheel for too long, although this alert can be disabled… please, humans, stay awake, keep the alert on, and keep your hands on the wheel so you don't miss that pedestrian crossing at your red light.  The Tesla Autopilot features use machine learning algorithms, so they theoretically get better with time and experience.  Musk explained, "The whole Tesla fleet operates as a network.  When one car learns something, they all learn it.  That is beyond what other car companies are doing." 
Everyone is welcome here.
Skype is letting outsiders join the conversation.  This week, Skype introduced group text chats that anyone can join, no account required.  With the increased popularity of group chat platforms like Facebook Messenger and WhatsApp, Skype is trying to evolve from a primarily audio and video platform, and encourage users to group text chat on Skype.  To use this feature with your non-Skype friends, start a conversation from your desktop app by clicking the '+New' button.  A light blue box will appear allowing you to name your conversation and change your settings, and will contain a link to your group chat which can be shared with anyone you choose.  Recipients of the link can join the conversation via Skype for web, or the Skype app on iPhone or Android.  This feature is gradually rolling out now, and the ability to start a conversation and generate a link from mobile apps will also be coming soon.
Fine, walk right through my photoshoot.
Don't you wish those other annoying tourists would move along a little faster so that you can capture a perfect picture of that landmark?  Adobe can help.  They previewed Monument Mode last week, which will help you erase unwanted moving objects, like cars and people, from your photos with just a click.  Monument Mode uses an algorithm that can tell the difference between stationary and moving elements, so if a streaker runs through your photo of the Great Pyramids, you can magically zap them away as if they were never there.  The feature is intended for smartphone cameras, and is considered a tech preview, meaning it is not guaranteed to be put into operation.
Ew, don't breathe that.
The Plume Air Report app, which can keep you informed of local air quality, launched this week with data for over 150 cities worldwide including Dallas, Houston, Boston, and New York.  Using a numerical rating and a cloud face whose expression indicates the pollution level, Plume updates you on the level of toxic fumes you may breathe in, based on the World Health Organization's air quality index.  It also graphs predictions on air quality by time of day and suggests how long you may want to spend outdoors.  There are icons for various activities meant to recommend whether or not it is a good idea to be biking, running, picnicking, or letting kids play outside at that time.  It also provides data on the UV Index, which could be a useful alert to put on sunscreen.  It is available for Android, iPhone, and Apple Watch.
What interesting web news did you read this week?  Would you trust an auto-piloted automobile?  Would you trust the human in the driver's seat of an auto-piloted car?  Do we need to collect data on our babies throughout the day?  Tell us your thoughts!