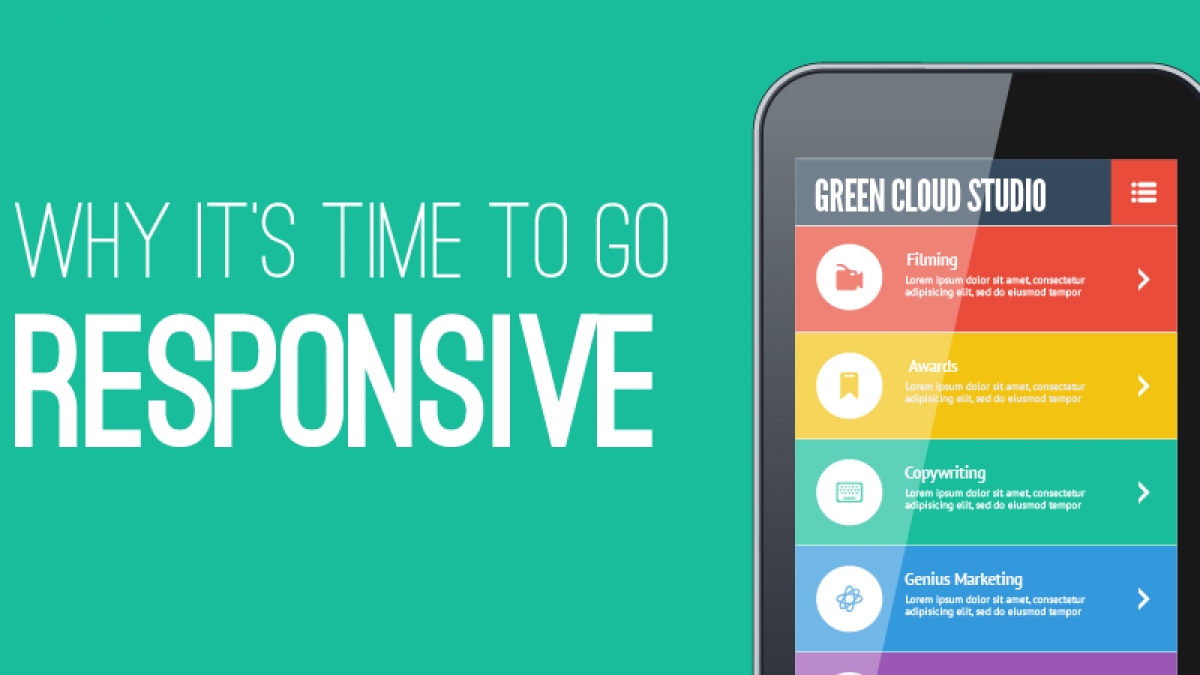 Why It's Time to Go Responsive
Attention all businesses with websites that are not mobile-friendly: you are losing money! Yes, that's right, if you don't have a website that translates to a mobile version on mobile devices, you are losing customers and missing out on conversions. It's time to get a responsive site.
For those readers who aren't sure what responsive web design is, let's review. A responsive website is one that automatically fits the screen size of the device on which it is being viewed.  A mobile site, on the other hand, is built within a mobile framework and is designed specifically for mobile devices.  At LevelTen, we believe creating a responsive site will provide you with the best bang for your buck. Here's why you need to go mobile-friendly with a responsive site:
1. Mobile Usage Has Overtaken Desktop Usage
People are attached to their smart phones – almost to an unhealthy degree. Recent studies have shown that 75% of smartphone users admit to bringing their phone to the bathroom (eww …) and 44% of smartphone users sleep with their phone next to their bed because they don't want to miss calls, texts or other updates during the night (source: Pew Research).  With 58% of adult Americans using smart phones, you don't want to miss your chance to capitalize on Americans' unhealthy obsession with their tiny computers – especially when 61% of people have a better opinion of brands when they offer a good mobile experience (source: Latitude).
2. It Makes Google Happy
If Google ain't happy, ain't no one happy. Google likes responsive design and we care what Google likes because we rely on it for good search rankings. Google likes responsive sites because they only have one URL regardless of the device the site is being viewed on. This makes indexing sites much easier for Google. Google considers responsive web design to be an industry best practice, so ditch the "web version" of your website and go responsive. Multiple sites bring down SEO.
3. Consistency
One advantage of having a responsive website is that both the mobile and desktop versions offer similar user-experiences across devices. Users may find the experience of going back and forth between separate mobile and desktop versions of sites difficult or confusing. For example, if a user is looking at something on a mobile site and then looks for that same item on his desktop later, he may have trouble finding it on a different version of the site. A well-designed responsive site will provide a more consistent user-experience than a site that is designed for a specific device and screen size.
Having a responsive site means you're only spending money on designing, developing, marketing and maintaining ONE site.  Going responsive just makes good business sense.