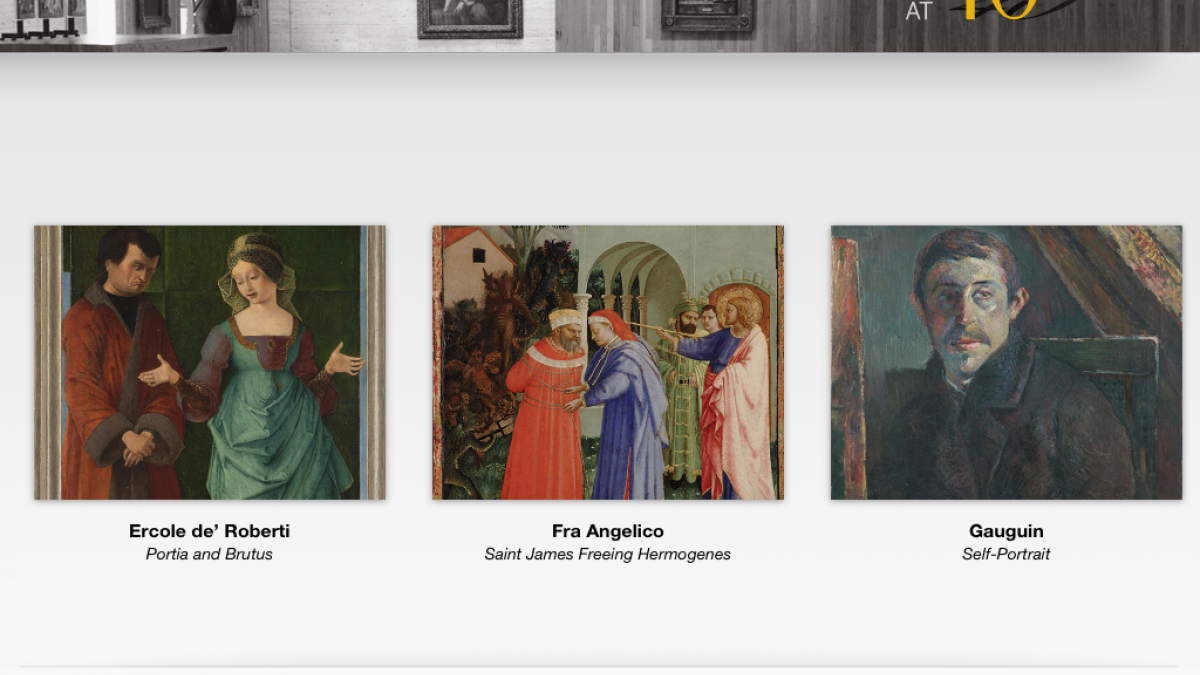 LevelTen develops iPad app for Kimbell Art Museum's 40th Anniversary
On view from October 7 to December 30, The Kimbell at 40: An Evolving Masterpiece will showcase the largest-ever display of its world-renowned permanent collection in a unique exhibition this fall, as part of a three-month-long commemoration of its 40th anniversary. The exhibition will also feature an exclusive iPad app designed and developed by LevelTen Interactive.
The app was created to enhance the presentation of the collection by providing supplementary information and photographs of key works in the exhibition. Only available to museum visitors in the galleries, it provides expanded conservation information on 32 works in the Museum's collection including works by Caravaggio, Monet and Picasso, as well as recent acquisitions by Michelangelo, Bonington, Guercino and Poussin and one sculpture, a striking Pre-Angkor stone image of the Hindu god Harihara from Cambodia.




An impressive selection of conservation discoveries are featured on the app, including insights into artists' techniques and materials, pentimenti, and earlier restoration efforts, which have all been revealed through X-radiographs, infrared reflectograms, and close-up examinations of paintings' surfaces. In addition, stamps, labels, and signatures that provide details regarding a painting's history or confirm its attribution are also explored. For each featured artwork, between three and eight large, zoomable images accompany the text describing the conservation discoveries; many of these demonstrate the transformation of restored Kimbell works with before-and-after photographs.


Our main challenge was to create user-experience that enhanced the visitor's interaction with the art without complicating it, so we kept the interface design very minimal and let the content take the lead. We also wanted to create something that would be easy for the Kimbell to maintain and re-purpose, so we built the app to work with the Drupal 7 micro-sites they are currently using for their exhibitions.






"The iPad app itself was built as a 100% native Objective-C application and uses the open source SDURLCache, GMGridView and AFNetworking libraries for iOS," said Jeff Linwood, lead developer on the project. "On Drupal, we just added two modules to support the app - Services and Services Views, and then created a REST Services endpoint."
Congratulations to Kimbell on their 40th anniversary - and to the team at LevelTen for launching another great app!