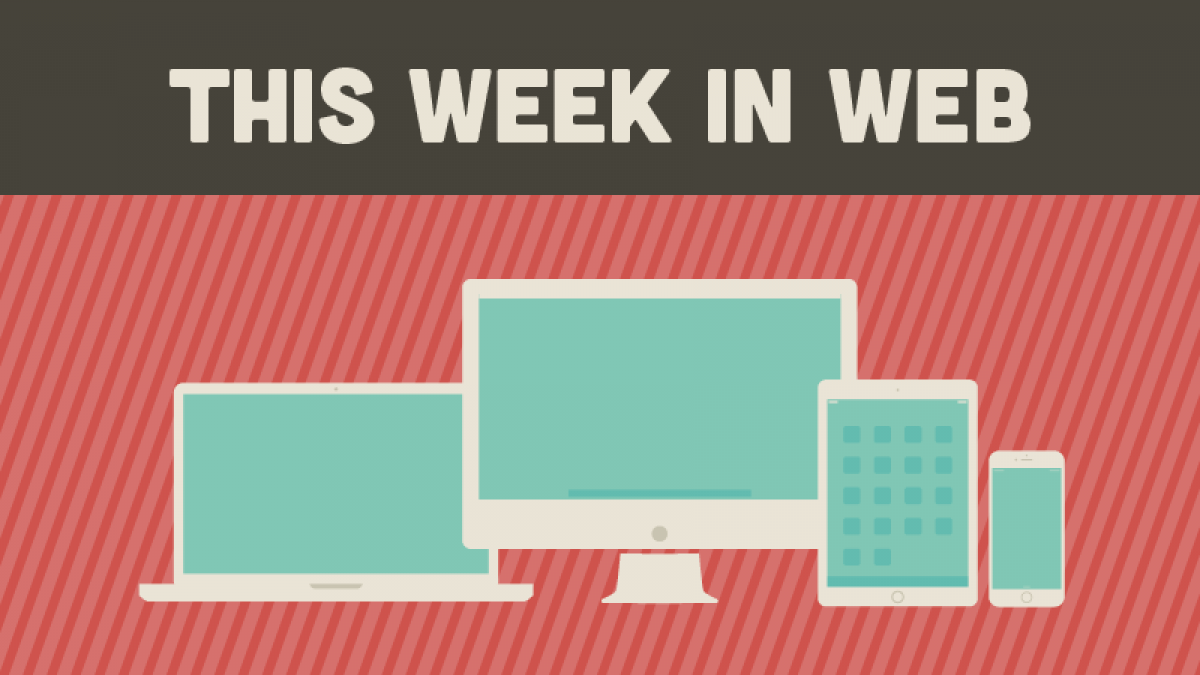 This Week in Web: February 8-14, 2016
This week in the world of tech news, the pretty little Robin phone is taking flight, and if you did not pre-order your cloud-based phone, your opportunity is coming quick.  Foursquare and Delivery.com do not want you trekking all over town to get your food and booze.  You can see parts of the Grammy Awards from the point-of-view of the trophy.  Also, Twitter toys with algorithmic timelines, and Tweeters cringe in disgust.  If you have visits to National Parks and Historic Sites on your bucket list, will a virtual visit suffice?  You look like a dog, but which one?  And last, IBM's Watson does not have to be able to shoot a basket to be in the running for MVP.
Leaving the nest
San Francisco startup Nextbit feathered its nest by raising over $1.3 million during a 2015 Kickstarter campaign.  Their Robin smartphone is set to take flight this week, shipping their pre-ordered products, and launching an online store on February 18.  The Robin boasts that it has integrated cloud storage into the Android OS, providing users a massive 100 gigabytes of storage.  Their website explains, "Robin is always prepared. Whenever it's plugged in and on Wi-Fi, it backs up your apps and photos. And when you need space, it archives the things you use least, so you always have space for what you want most."  The limited inventory of less than 6,000 phones that will be available via the online store will cost $399, considerably less than competitors, and by selling them directly to consumers they eliminate the carrier middleman.  It comes with an unlocked SIM, so can be used with any carrier.  Also, it is really aesthetically appealing.
Stay home.
Foursquare does not want you to have to bother with cooking, shopping, and driving.  The local discovery app is joining the likes of DoorDash, UberEats, and Yelp delivery through a new partnership with Delivery.com.  Users who live in one of the 36 areas where Delivery.com is available will see a delivery icon next to listings in the Foursquare app, offering them delivery of food, alcohol, and groceries.  When the delivery icon is clicked, the Delivery.com app is opened to complete the transaction.  The services are being integrated via mobile commerce platform Button, which also uses its DeepLink Commerce Technology for apps including Airbnb, Groupon, and Ticketmaster.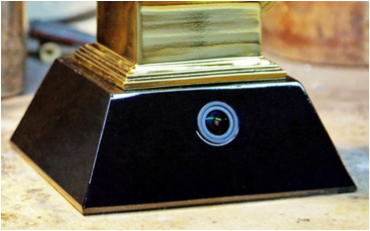 GRAMMY CAMS
If you watch the livestream Grammy Live broadcast on Monday, 15 February, you may get a backstage pass of a different kind.  Grammy award winners will be handed a trophy fitted with a special GoPro camera.  As the award is received and carried off-stage, viewers may have the chance to see the sequence of behind-the-scenes congrats, press statements, and photo sessions from the winners' perspectives.  But you won't see the after-party, nor the winners back at their homes.  There will be six Grammy Cam trophies which are temporary awards, and the winners will receive trophies sans spy cameras at a later time.
Leave their tweets alone
Some Tweeters panicked this week after BuzzFeed News reported that Twitter will soon introduce an algorithmic timeline.  Rather than seeing posts in reverse chronological order as Twitter is known for, an algorithm could push more popular posts that Twitter thinks that you would not want to miss to the top, similar to Facebook.  The details of the changes have not been completely disclosed, but it looks like there will be expansions similar to the year-old "While you were away" feature, and users worry that it will break-up the flow of conversations, and take control away from them.  But don't panic yet.  The Verge reports that tweets will continue to be put back in reverse chronological order when refreshed, and that you can opt-out of this default setting.
Google National Park
In celebration of the National Park Service's upcoming 100th birthday, Google's Cultural Institute is giving the world the ability to enjoy 40 national parks and historic sites from the comfort of anywhere.  No travel required, just a decent internet connection.  Using Google's 360-degree Street View imagery, you can explore Sunset Crater Volcano National Monument, and take in the rich history of Ellis Island.  The virtual collections also include nearly 4,000 photos of objects and artifacts from over 350 locations, such as FDR's top hat and case from the Eleanor Roosevelt Historic Site.  Of course it is not the same as visiting in-person, enduring travel expenses, lugging your travel pack and exhausted children about, trying to snap a great photo without crowd interference… on second thought, it sounds like a fantastically convenient and practical window onto the U.S.'s national treasures.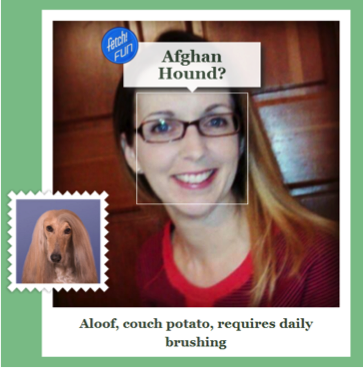 You know you can hardly wait to find out which breed of dog you embody.  It was a very entertaining and fulfilling hour of my life that I do not wish I had not wasted.  Microsoft's latest facial recognition amusement, What-dog.net, is less insulting than their previously released How-old.net, which made me want to rush out and buy anti-wrinkle serum.  Anyway, What-dog.net is really designed to demonstrate an application of Microsoft Project Oxford's object recognition AI.  It will look at an uploaded photo of a dog and attempt (pretty accurately) to identify its breed.  If it guesses wrong, there is an opportunity to provide feedback and help machine learning progress.  What-dog.net technology is also available as the Fetch! app on iOS.  Go ahead and brighten the mood in your workplace by wandering about snapping pictures and telling your co-workers what dog they are.
Watson shoots. He scores??
Watson joined the NBA's Toronto Raptors this week.  IBM's super-powered, number-crunching AI machine is going to help them evaluate which players will best meet the needs of the team, including their on-court philosophy and organizational culture.  The IBM Sports Insights Central tool will analyze statistics, videos, social networking trends, medical records, and much more to determine a player's chances of succeeding as a Raptor.  It will consider different roster combinations to show how players may or may not complement one another. The experience includes a 'war room' with interactive tables and wall-sized touch screen displays to help visualize and understand the massive data.  And if the Raptors don't have a winning season?  They can blame Watson.
What newsworthy tech bits did we miss this week?  Will you take a chance on a newcomer to crush the problem of running out of storage space on your phone?  What do you think about algorithms tweaking the Twitter feed?  Can Watson do the job of the General Manager better than he can?  Comment here!