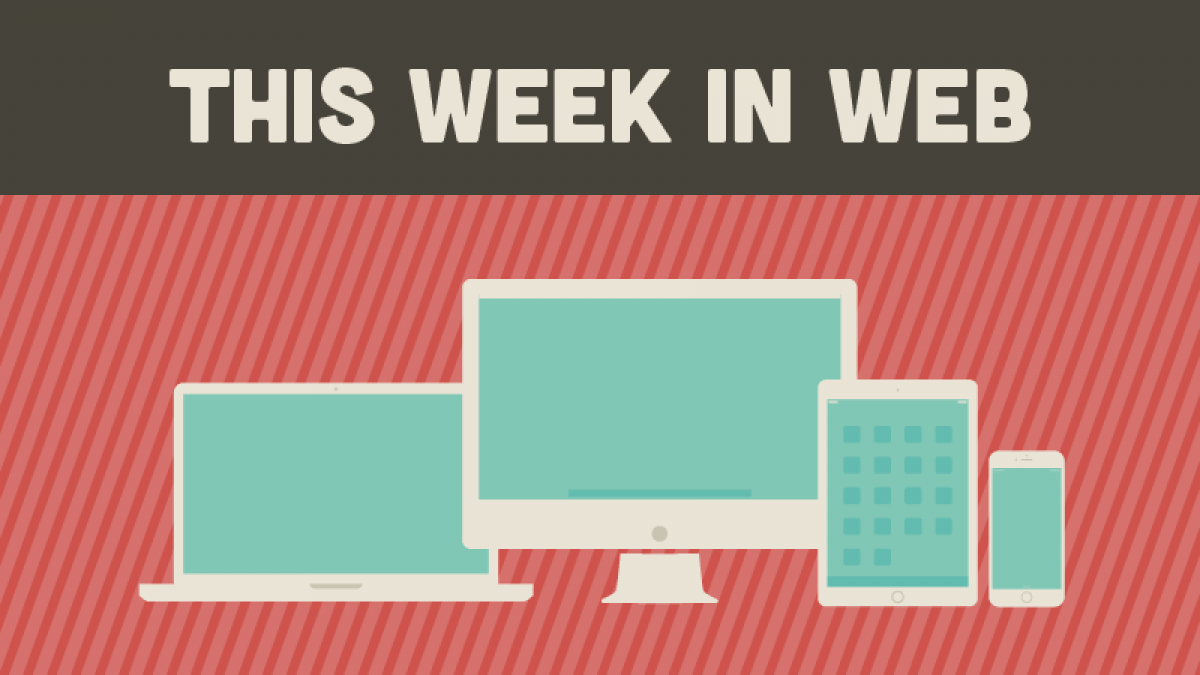 This Week in Web: November 2-8, 2015
What was the news around the World Wide Web this week? We consider the potential for interactive advertising by integrating the latest iOS features into Instagram ads. Toyota's new company is nobly developing technology that caters to the aging population and promotes safer mobility inside and outside your Toyota. There is a new smart shopping list that knows you are on the pasta aisle, and suggests that you should add some gnocchi to your cart while you are there. Also, YouTube wants you to re-purpose all those cardboard boxes into virtual reality headsets, and log on for new viewing experiences. GM wants your car to smell pleasant without hanging colored Christmas trees from the rearview mirror. And, Redditors are helping inspire mini-series for Reddit to join the original video production race. Last, the first physical keyboard that has an actual key for the halo-wearing smiley face is available for Emoji lovers.
Ads of the (near) future
Instagram is rumored to be playing with interactive advertising by integrating the iPhone 6s '3D Touch' feature and ApplePay. The pressure-sensitive '3D Touch' feature may be used by allowing you to scroll through multiple images inside one ad by increasing or decreasing the pressure of your thumb. For example, you might see an ad for a vase, and as you gradually press more or less firmly on the image, it changes colors or shapes to show other available variations. Then, by integrating ApplePay, you would be able to pay with a fingerprint instead of typing in bank account or credit card credentials, all without leaving the Instagram app. Keeping shopping within the app would mean due credit for the effectiveness of advertising on Instagram, and thus more advertising revenue.  Remember the old days when Instagram was mostly for viewing and sharing interesting photos?  (Update: Instagram denies that they are incorporating these features into their advertising. Time will tell.)
AI to make the world safer
Toyota announced a $1 billion investment into the Toyota Research Insititute (TRI), a new company which will develop artificial intelligence technologies for semi-autonomous cars and household helper robots. Partnerships with Stanford University and MIT were announced last month, and facilities will be established near those schools. According to a press release, TRI's goals are to: "1) improve safety by continuously decreasing the likelihood that a car will be involved in an accident; 2) make driving accessible to everyone, regardless of ability; and 3) apply Toyota technology used for outdoor mobility to indoor environments, particularly for the support of seniors." Technology that serves the rapidly aging baby-boom population will help them stay more safely mobile inside and outside their homes. Toyota president Akio Toyoda stated, "It is our responsibility to make life better for our customers, and society as a whole." Kudos, Toyota!
Don't forget the cashew butter
There are many grocery list apps out there, but Capitan pumps it up with artificial intelligence that knows what you need better than you do. Capitan uses GPS to know when you walk through the doors of a store, at which time the app will show your list for that particular store. To locate items within the store, the building must have beacons or Wi-Fi to triangulate shoppers' positions, and record their location when they check each item off their lists. Not sure what you are going to eat with that couscous? Capitan will make suggestions based on what other shoppers who bought couscous had on their lists. After using it long enough to get to know you, it will remember your frequently purchased items and ask you if you need more while at the store. For shared shopping lists, other users can be notified when you are at a store, so they can push last minute items to your list.  It is available for free on iPhone and Android.
Jump into YouTube's virtual reality
YouTube is making virtual reality accessible to anyone with an Android smartphone, the YouTube app, and a Google Cardboard headset. With their latest update, YouTube added VR-enabled videos, and the capability to view all regular videos with the Cardboard headset. The VR-enabled videos, including many created by YouTube using the company's Jump framework, give you a 360-degree view and the illusion of depth, as if you are actually there. You can check out an Icelandic glacier, a performance by a violin virtuoso, and gorillas in their natural habitat. YouTube expects that the library of VR videos will grow rapidly. Regular videos can be viewed with the headset by clicking the Cardboard icon that now appears on videos within the YouTube app. They will not have the experience of a 3D virtual environment, but still create a feeling of a big-screen theater just inches from your eyes. New York Times helpfully shipped out over 1 million Cardboard headset kits this weekend with the debut of its VR video, "The Displaced," which can be viewed on their own 'NYT VR' app.
What's that weird smell?
When the new car smell wears off in your General Motors vehicle, a new built-in cabin perfume system can keep your automobile smelling like Balancing Green Tea. The AirWellness system, currently available in GM's European brands, utilizes the PowerFlex adapter and specially designed perfume pads that release fragrance when warmed. Your other fragrant option for masking the funk of your forgotten gym clothes is Energizing Dark Wood. Watch (or sniff?) for it in Buicks soon.
Reddit joins the race
Everybody else is doing it, why not Reddit? The "front page of the internet" announced that it will debut original video content in the form of a 6 episode mini-series titled Cyborg Nation. Reddit asked some of their own community of 200 million users for inspiration.  Topics related to technologies that enhance human capabilities were recommended by users of the subreddit forum r/Futurology. "The hundreds of thousands of communities of Reddit generate more original ideas in one day than the world's best newsroom could produce in a lifetime," stated Reddit chairman Alexis Ohanian. Reddit partnered with Conde Nast Entertainment to produce the videos, and the mini-series is also available on their digital video hub, The Scene, on Wired magazine's channel. More series on other topics are also in the works. Althought Reddit is not likely to compete with Netflix, original video content may attract new users, as well as becoming a new reason to keep their already massive community coming back.
The emoji-fied keyboard
Finally an easier way to add the broken heart, smiling pile of poo, and unicorn emojis to your text-based communications. EmojiWorks' new Bluetooth keyboard has the usual letter, number, and function keys, but also includes an emoji shift key and up to 120 different emojis to help you convey your feelings in your chats, emails, and other documents. Some versions of the keyboard even allow you to alter the skin tone of your emoji faces. The peripheral keyboard is compatible with iOS, Mac, and Windows devices, and can be pre-ordered on their website ($50 to $100 plus shipping). Thank goodness I will not have to peck and hunt to figure out how to add a slice of pepperoni pizza to my conversations anymore.
What interesting tech news did you see on the web this week?  What do you think about staring into your phone just inches from your eyes for a virtual experience?  Do you want a shopping assistant who thinks it is smarter than you are?  Do you express yourself enough to purchase a special emoji keyboard?  Tell us what you think.