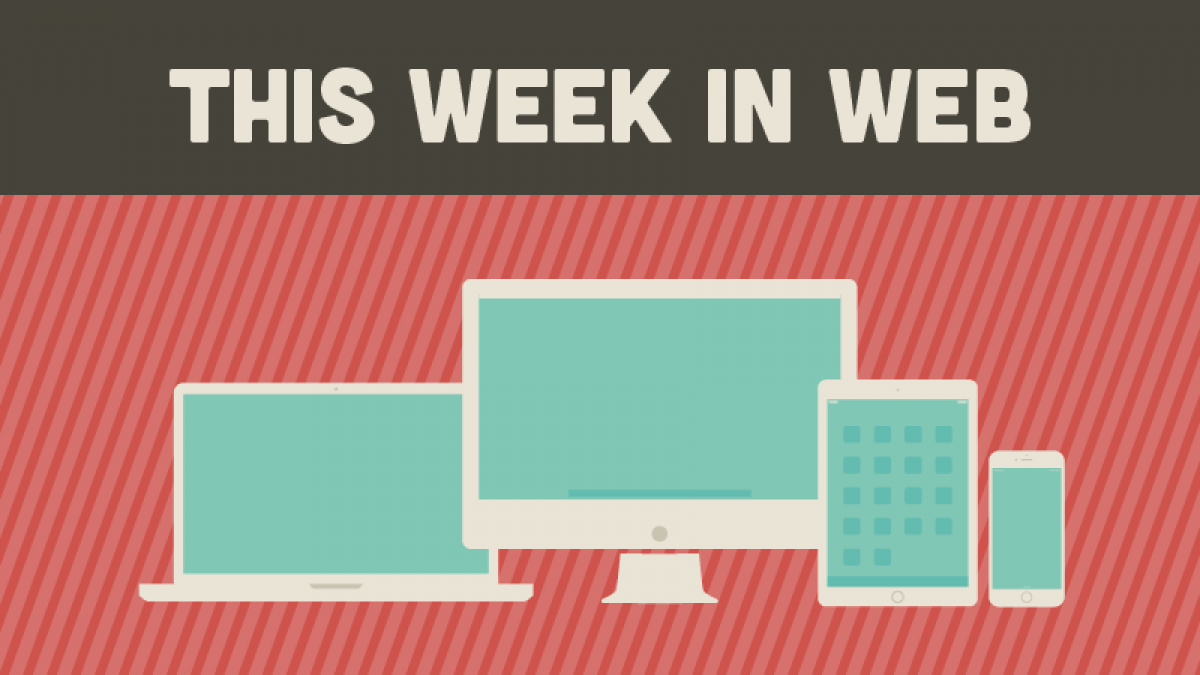 This Week in Web: November 16-22, 2015
This week in web news, one of Facebook's most effective and worthwhile features gets a thumbs-up for wider use. And Facebook introduces another feature to help you with your (or your ex's?) broken heart. There is no need to download all those apps… Google will handle them for you. And, you will soon be able to get extensive lab work done and talk to a medical professional about the results without leaving your house. International kids can more safely watch YouTube, sort of. And artificial intelligence will help you with your travel plans, sort of. Last, Instagram tightens the reins on third-party developers.
'Are you safe?
In the wake of the atrocious violence in Paris, Facebook deployed its 'safety check' feature for the first time for an event other than a natural disaster.  The feature prompts users who it determines may be in the area of a dangerous event to check-in by tapping "I'm safe" or "I'm not in the area."  More than 4 million people in the Paris area checked-in, according to the company, and 360 million users were notified that their friends were okay.  Despite this success, critics questioned why the feature has not been activated in other situations, such as the bombing in Beirut or the Russian plane crash.  This week, CEO Zuckerberg responded in a post under his profile picture that they "plan to activate the Safety Check for more human disasters going forward as well," and, in fact, utilized it again for the bombing in Nigeria on November 17, although no specific parameters were published.
All you need is Google
There may be an app for that, but Google aims to be the only one that you need.  This week, Google introduced an option to use apps without downloading them to your Android smartphone.  When you perform a search on Google, it will give you the normal web search results, but will also give you results accessed from apps.  If you tap on those app-based results, Google will stream a fully-functional, high-resolution video of the app that works just as it would if you had installed it.  Currently, Google can only do this with nine apps, including Visual Anatomy Free, Hotel Tonight, Weather, New York Subway, and Chimani, but we can see where they are headed with this.  If Google is successful, this feature may make apps less relevant and keep Google on top of the mobile world.  It will also be available on iOS in the future.
Home lab work  
New healthcare technology start-up company, Omixy, wants to give patients online convenience and better control over monitoring and understanding their health.  After you sign-up online and answer a brief questionnaire, a nurse will schedule to visit your location at your convenience to collect your blood, saliva, urine, and stool samples.  The samples are used for genetic testing, as well as examining the bacteria and thousands of tiny molecules that make up your body, to help diagnose conditions and identify risks.  Omixy does not leave you to decipher the results yourself, and also does not require you to travel and wait to see a doctor.  A physician will teleconference with you to interpret and review the results, giving you comprehensive lab work without leaving your house.  Perfect for people who want to avoid germ-laden waiting rooms.  It plans to launch in the UK in Spring 2016.
YouTube Kids
Children's channels on YouTube generate billions of views of videos (and advertisements) monthly.  Now the app that makes the library of videos child-"safer" is also available in the UK and Ireland.  YouTube Kids aims to filter out racy and violent content using complex screening algorithms, as well as human moderators who review and remove content flagged by users.  Where 70% of children aged 4 to 15 now have access to a tablet, the YouTube Kids app's friendly interface makes it easy for kids to navigate independently.  And parents can maintain some control with features like a timer that locks the app when the time is up, and the ability to disable the search function.  YouTube Kids is owned by Google, so, of course, it shows advertisements, but they are not specifically targeted since no user profile is tracked.  YouTube Kids has been criticized for blurred lines between programming and advertising, such as in-depth videos of the "unboxing" of new toys.  There have also been concerns that the app does not do enough to censor content, such as letting sexual language and jokes slip through their filters.
The AI Travel Agent
Travel website Hipmunk introduced an artificially intelligent chipmunk robot who can anticipate your travel needs.  Give the Hello Hipmunk bot access to your Google calendars and it will scan for events more than 100 miles from home, and make hotel, dining, and other travel recommendations.  If you cc: 'hello@hipmunk.com' on emails that mention travel and include an @hipmunk tag in the body of your email, Hipmunk will figure out your potential plans, and scan its database to see what reservations might work for you.  You can also email Hello Hipmunk directly and ask for travel planning help, and the bot will respond with links to make reservations.  It is clever technology, but remembering to include the bot in your emails so that it can guess at what you need does not seem any easier than using the awesome Hipmunk search engine to find exactly what you need.  It took four decreasingly vague emails for me to get the response I needed.
Heal your broken heart with Facebook
Let's be honest, everyone uses social media to stalk their ex-significant others.  Facebook wants to help you move on after a stressful break-up.  An experimental feature will offer the option to see less of a person when you make your break-up "Facebook official" by changing your relationship status.  The break-up feature also offers to limit what your ex-sees about you by hiding posts that he is not tagged in, although he will still see your public posts or posts shared on mutual friends' timelines.  You can also cathartically rewrite your shared history by changing the privacy of past posts and untagging photos… those cute kissy selfies can disappear, and it is like that romantic picnic on the beach never even happened.  It is less harsh and awkward than unfriending, and your ex will not be notified that you have put some virtual distance between the two of you.  The break-up feature is now rolling out in the U.S. on mobile apps only. 
Instagram crack-down
Days after a third-party reader was caught stealing usernames and passwords from Instagram; the company has announced revisions to their API policy, wiping out many third-party Instagram reader apps and restricting those that survive.  Third party photo-editing apps and those that pull from photos that you previously posted should be unaffected, but those that pull in a full Instagram feed, such as popular iPad app 'Retro,' will no longer be allowed.  The company says that the changes will "improve people's control over their content and set up a more sustainable environment built around authentic experiences."  It will also ensure that more of Instagram's 400 million users will view Instagram's recently ramped-up advertising.
Share your thoughts.  Are YouTube Kids more an effort to target advertising at children, or to protect their young eyes from mature content?  Would you give your bodily fluids to a nurse for a health check-up without a doctor seeing you in-person?  Would you want help putting some digital distance between you and your ex, or would you check his or her newsfeed daily anyway?