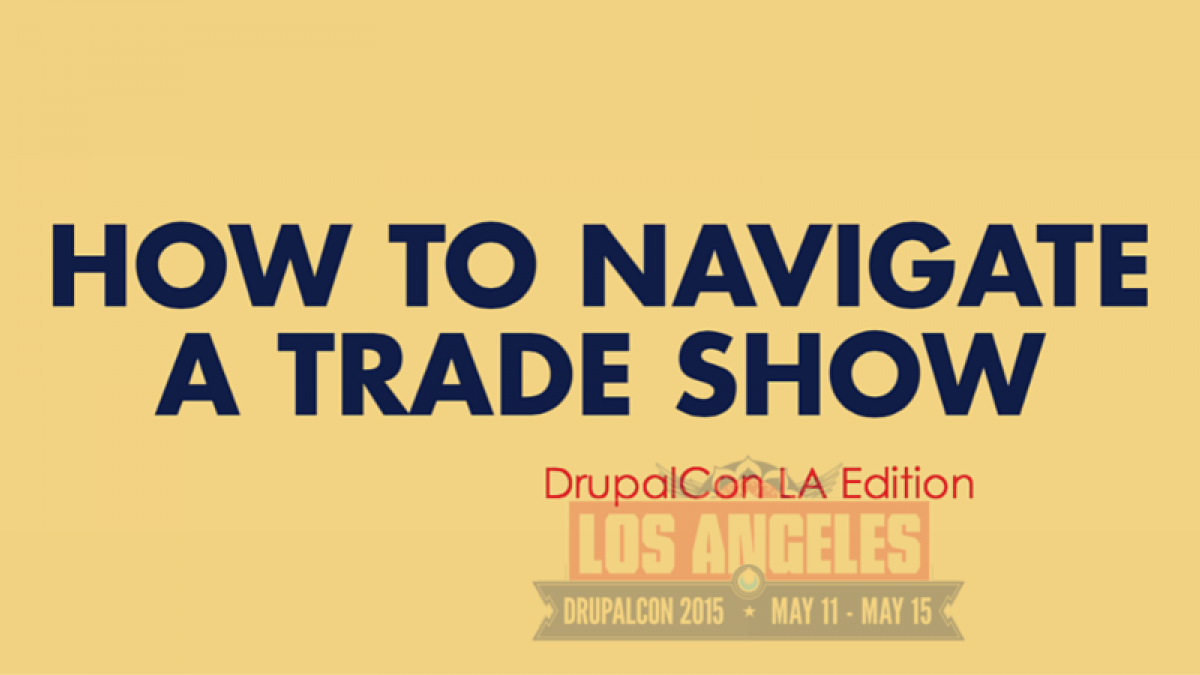 How To Navigate A Trade Show: DrupalCon LA Edition
Navigating an industry trade show can sometimes leave you feeling overwhelmed by the magnitude of the event. There are six steps you can take prior, during and after the trade show, in this case DrupalCon. 
Set goals you want to accomplish. - How many sessions will you be attending?
Who do you want to speak to?
Check out the DrupalCon Website. - Create your own itinerary based on the sessions you plan to attend.
Take lots of business cards with you. - Capitalize on new relationships or give it to an exhibitor rather than having your badge scanned.
Follow-up with the people you meet. - At trade shows, and especially at Drupal, you meet many people. Be sure to shoot an email to keep the initial meeting fresh in their minds.
Check your email inbox and spam folder. - If you provided your contact information in any form – business card, scanned badge, etc., you might have received an email from the person/company. Keep up with those new business opportunities.
Remember to revisit the DrupalCon website. - Didn't make it to some of the sessions you originally planned on attending? Don't worry, check back on the website because sessions are usually recorded and made into YouTube videos for everyone to revisit.
Rather have a fun visual? We have infographic for that: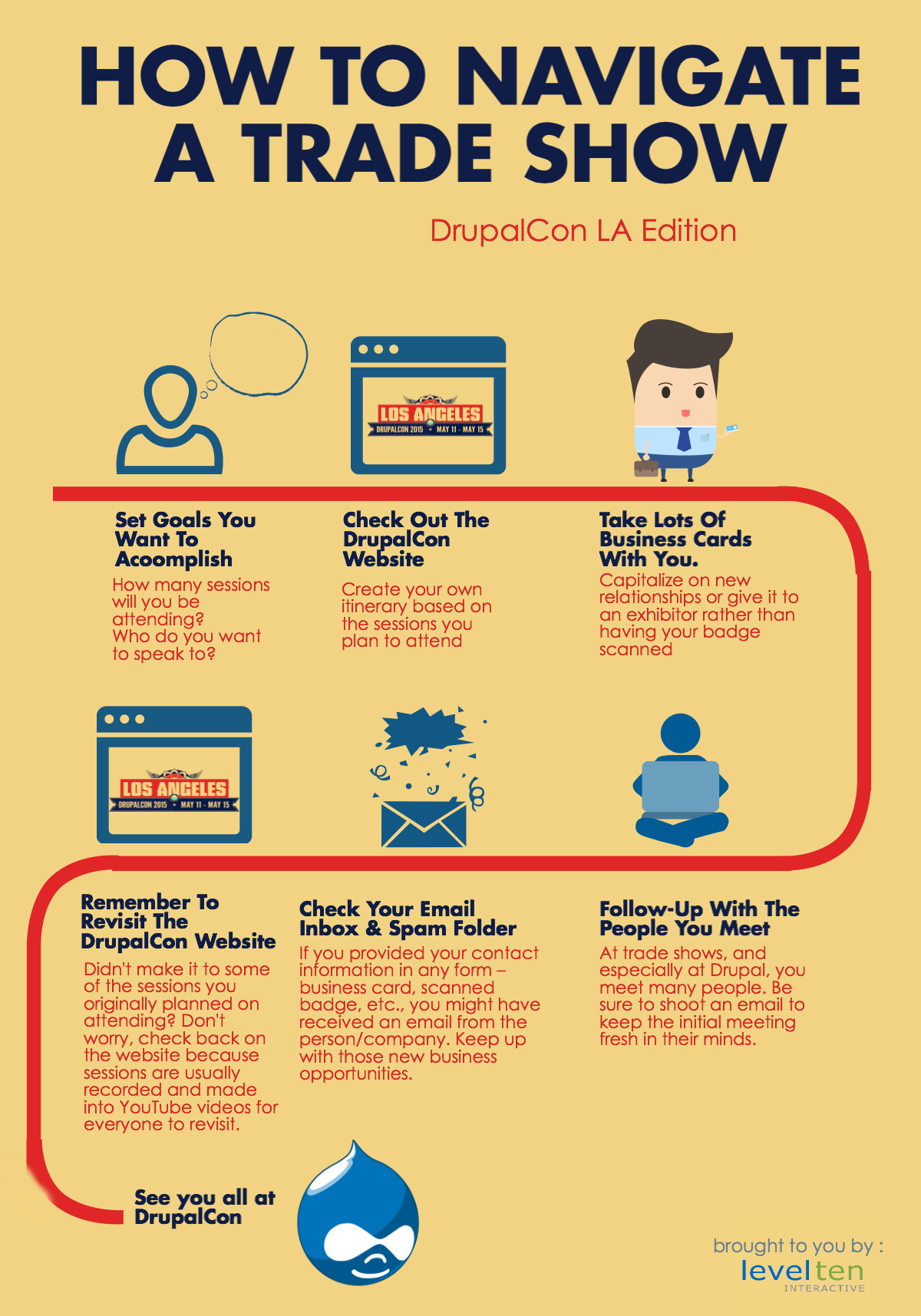 See you all at DrupalCon!