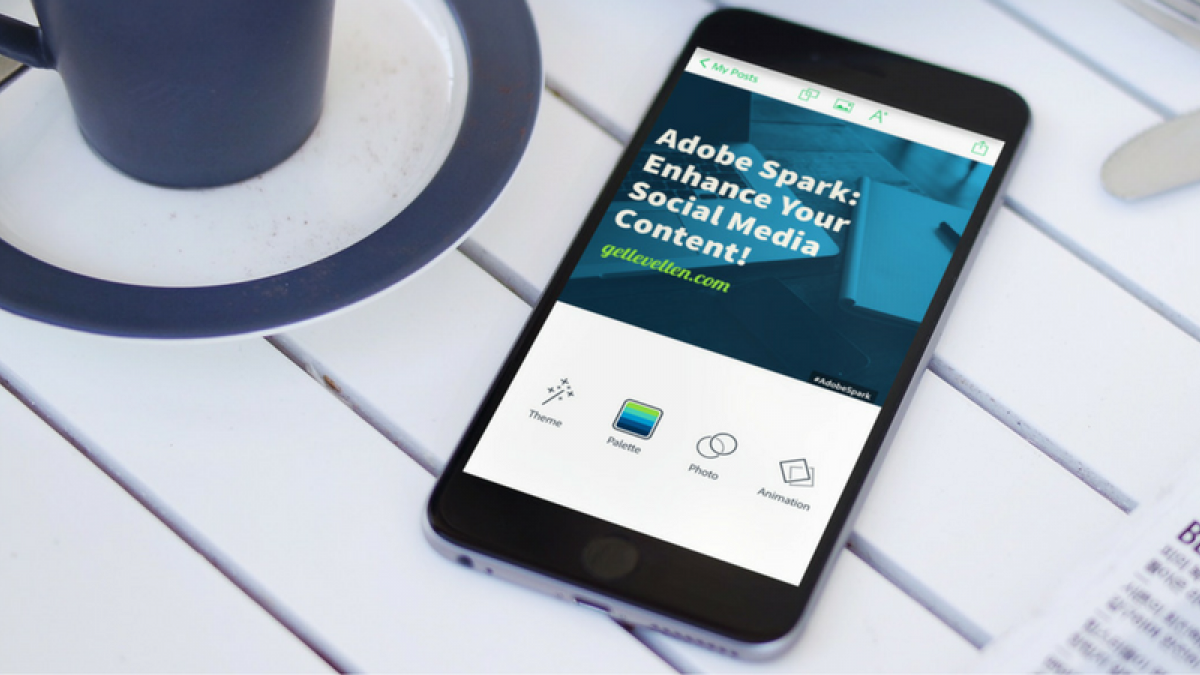 Enhance Your Social Media Content with Adobe Spark
Do you ever feel stuck trying to come up with design concepts for your social media content? Wouldn't it be great if you could plug all of your content into some magical machine and then just tell it to make it pretty? Well, the geniuses at Adobe must have thought so too, because of their latest social app, Adobe Spark, practically does all of the major design work for you! It's one of my new favorite web applications that marketers can add to their social media tool belt. Essentially, Adobe Spark is the magic wand of producing beautiful results in a fraction of the time.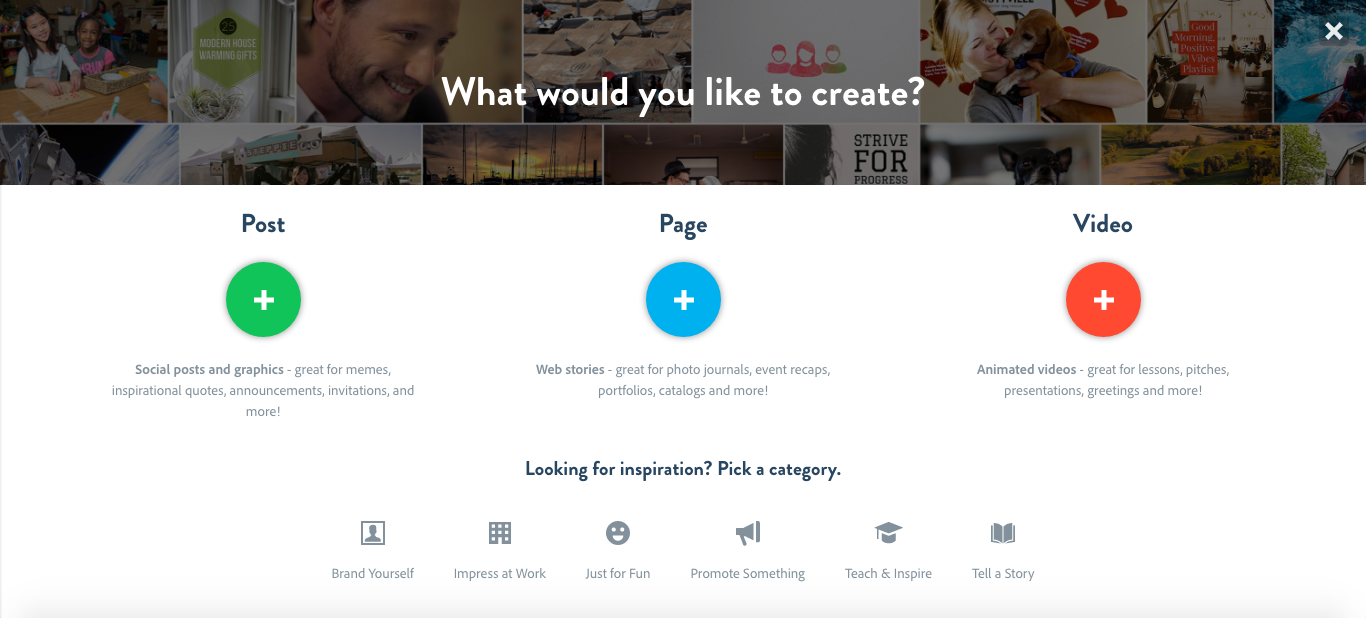 Adobe Spark offers three different web content options: social posts and graphics, web stories, and animated videos. In this blog, I'll showcase some of Adobe Spark's best features in a mini tutorial I compiled while creating our next promotional social post for our ROW Roadshow event in Philadelphia.
Transform Your Words into Designs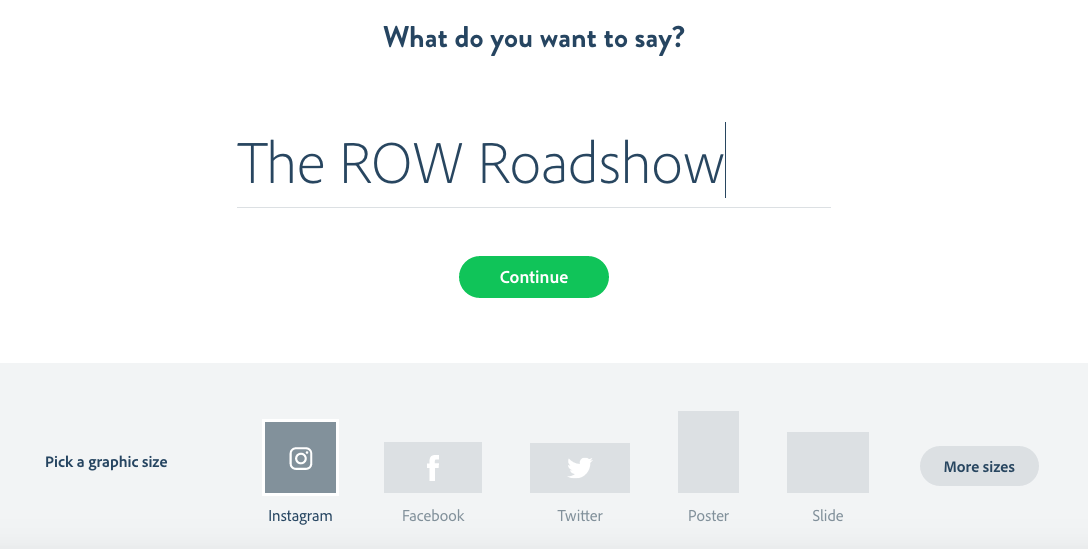 Have something to say? Adobe Spark will help you tell your web story. Adobe Spark offers a spread of 19 graphic sizing options to suit your social promotional needs. In this demonstration, I'll be using the Instagram dimensions. Adobe Spark generates beautifully constructed designs tailored to your message. All you have to do is type in your copy.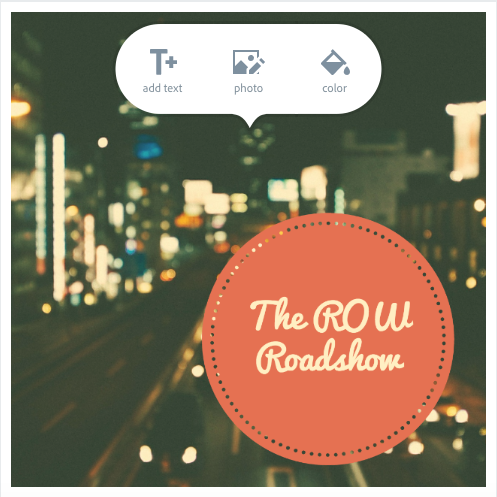 As you can see, Adobe Spark has created a base format with the copy that I typed in the previous photo. If you like what you see, then congrats! Your job is done, go ahead and share it! However, if you're wanting a more custom and intricate design or have more to say, then feel free to dive into some more of Adobe Spark's awesome features.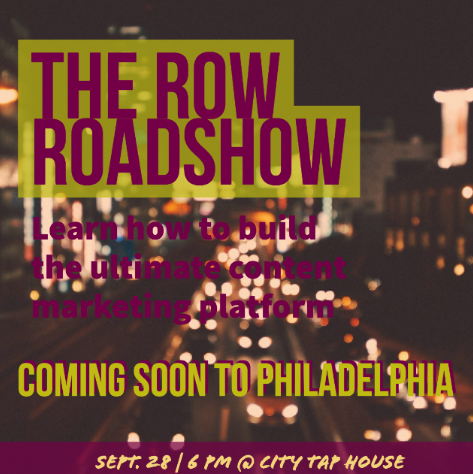 I usually like to start by adding all of my text at one time and then using one of their many suggested themes to automatically generate a format for the message at the touch of a button.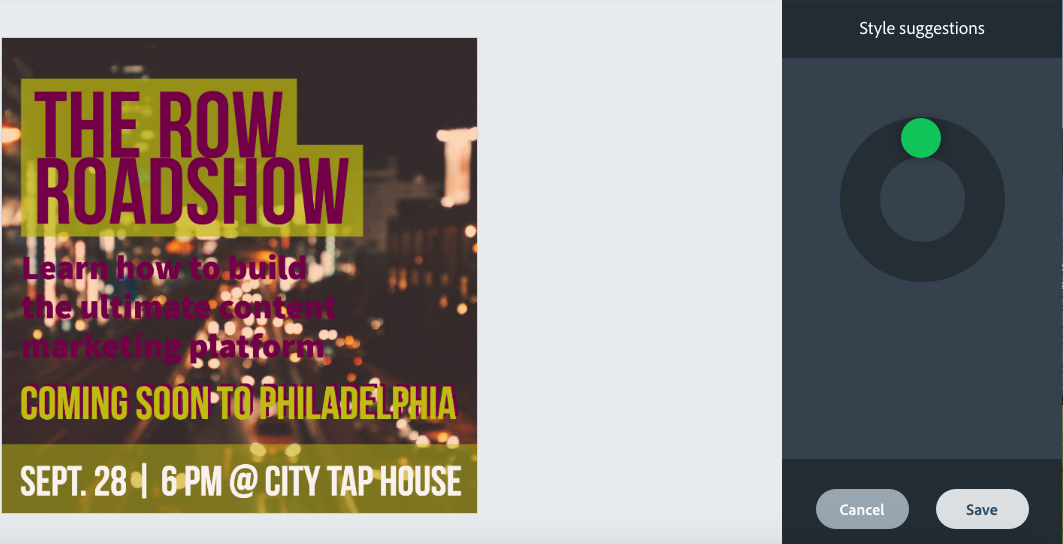 However, if you're still unsure about your text, the dashboard can give you seemingly infinite style suggestions.
Make Your Posts Picture Perfect
If the photo Adobe Spark generated for you isn't quite what you've envisioned, then you can switch it out with one of the web application's large inventory of freely sourced photos.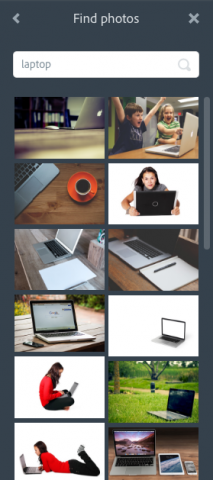 Personally, this is one of my favorite features. I can't tell you how much time I've spent searching for free high-quality background photos on sites like Pixabay, Unsplash, Pexels, and freepik. Don't get me wrong; these websites are super handy if you want to find photos for free commercial usage. However, if you're doing something as simple as making a social post, then having a medley of free photos in one place is a huge bonus feature. If you still can't find what you're looking for, Adobe Spark also gives you the option of uploading your own photos or having a solid-colored background.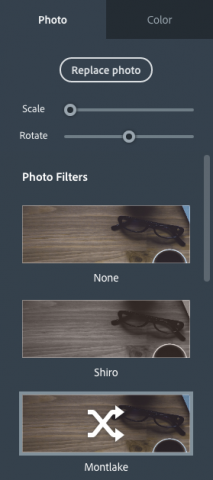 You can also choose from any of Adobe Spark's seven photo filters to put your own twist on the image. These are not your ordinary static filters. The majority of them allow you to switch up the color hues to keep your background consistent with your color palette.
Mix Up Your Color Palette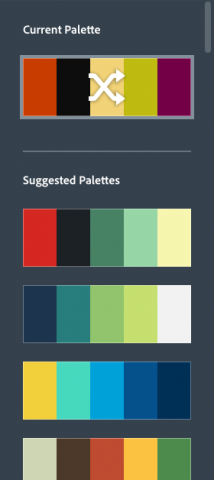 Adobe Spark provides 50 suggestions of complimentary color palettes. Selecting the palette button multiple times enables you to view the various color combinations that your palette provides.

It may take you a little bit to find the perfect combination for your post. However, this feature is particularly valuable if you want to give your image a different look for each of your social media platforms.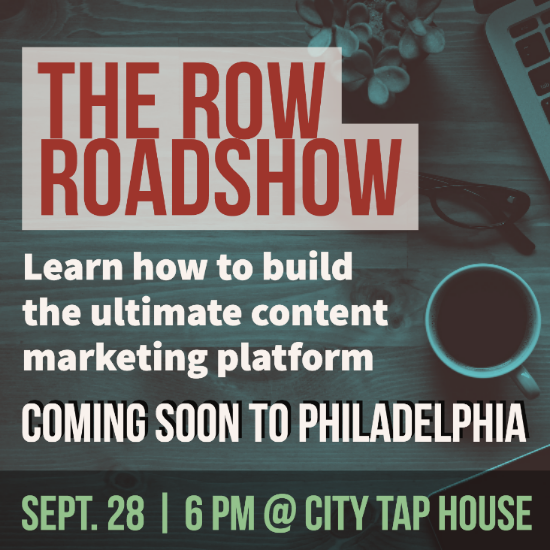 Go Rogue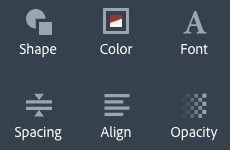 If you want to get really crazy with all of the tools, you can totally customize the entire post itself within the text dashboard.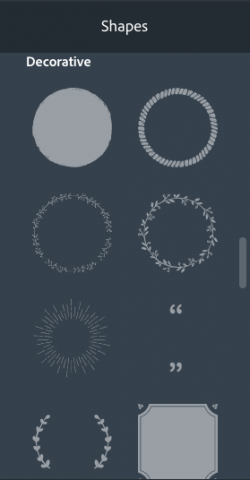 Adobe Spark lets you change up the shapes around your content. This selection ranges from basic changes like making shadowed lettering to decking out your post with decorative shapes.
Other more customizable options include altering the spacing and alignment of your text, choosing from over 40 different font choices, hand selecting your post's color arrangement, and adjusting your content's opacity to your liking.
So there you have it: a quick run down of this new handy marketing tool. Now, it's your turn to try it out and let us know what you think! Also, if you're looking for more recommendations of awesome graphic design tools, check out my blog on using the Canva design tool to promote your business on social media.