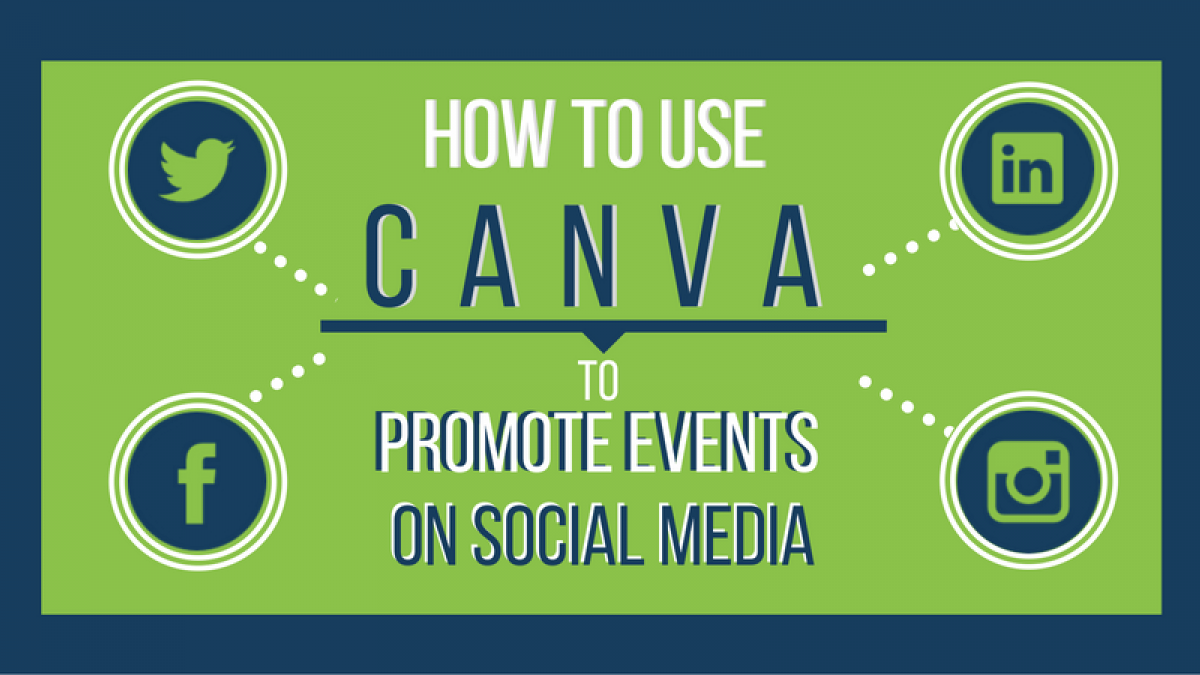 How To Use Canva To Promote Events on Social Media
If you're in marketing or promotions, then most likely, you've felt like you've had to double as a graphic designer at some point in your career. If you have already made yourself into a two-in-one package of both marketer and graphic designer, then this article is not for you. But, if you're like me, and you really just know how to cut out people's faces and paste them onto other people's bodies in the most obnoxious way possible, then there's hope for you yet. Hope takes form in an easy-to-use, online design tool called Canva.
Here's a little secret: You don't necessarily have to become or hire out a graphic designer to do your job well. And no, I'm not advocating that you totally replace Photoshop, Illustrator, and InDesign. I'm simply saying that Canva can serve as a great supplement when it's most convenient and applicable. Of course, you will come across large projects that will go well beyond Canva's scope of capabilities. However, if you're looking to create social media campaigns, header images for your blogs, or even small infographics, then you may be able to save some time, money, and resources by using Canva.
If you didn't know already, we've just launched our nationwide, Results-Oriented Web Roadshow. You can imagine that an event of this magnitude requires a high degree of exposure and so far, we've leveraged Canva as our primary tool for our social media promotions. Therefore, in the spirit of ROW, I'm going to run through Canva's most helpful features by creating a social media coupon for one of our many touring locations, Jacksonville, Florida.
Sizing Convenience

Canva has already predetermined the px dimensions for over fifty different design options. This saves you the time that you would spend researching px sizes or even worse- resizing your original ad. In this example, I'll be using the dimensions for a generic Social Media post (800px X 800px). However, it's important to note that Canva also enables you to tailor your messages to your audience by offering the specific sizes for a wide set of social networks. It also gives you the option to use custom dimensions if that better suits your needs.
Inspirational Templates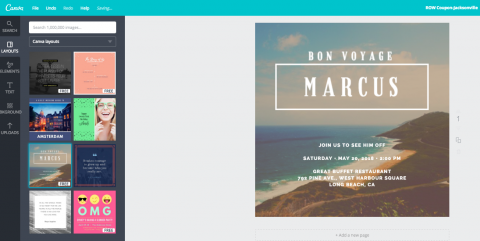 Ever feel like you have trouble picturing the layout of your design? No worries, Canva has hundreds of templates to help get those creative juices flowing. If I'm ever stuck, I'll usually combine elements that I find in different templates.
​
For the purposes of the demonstration, I chose to go simple by starting with a layout that goes nicely with a beach background. Next, I made it relevant to our cause by uploading a photo of Jacksonville, entering our hex color code for the background, and changing the photo's transparency to reveal a hint of the background color.
Fonts on Fonts on Fonts
Canva offers over 170+ premium fonts for your designs. If you're ever having trouble figuring out which fonts pair well with each other, Canva's Design School offers pretty great resources and advice on font pairings.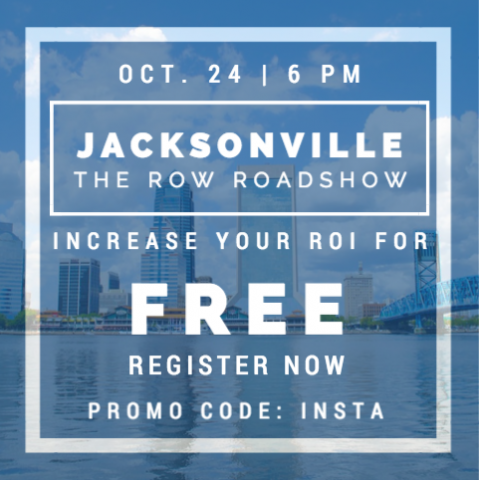 For this ad, I used their recommendation of Raleway with Roboto Condensed.
Playing Dress-Up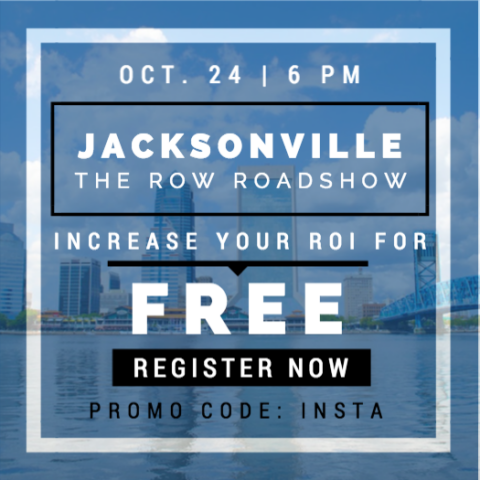 ​
Now, it's time for the fun part. Canva helps you accessorize your creations and highlight your ads with call-to-action buttons, icons, and decorative lines. It makes it easy to give your designs a little extra personality to make them stand out.
Seeing Double
If you're wanting to change up your ad to appeal to different marketing segments, or make some comparisons of different design options, Canva can duplicate your creation in an instant. This gives you the ability to mix it up at-will.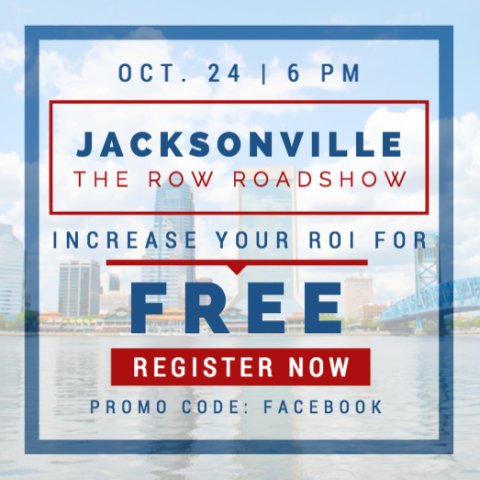 ​
This tool has been especially useful for segmenting our promotions by social media platform. As you can see by the promo code, we'll be using the design above for our Facebook page, and the previous design for Instagram.
The Three R's
Canva stores all of your past designs so you can reuse, recycle, and re-edit your ads. It even has an easy-to-share function so you can post your designs to Facebook and Twitter or send your designs to co-workers and clients. Plus, if you want to download your designs, Canva will create a ZIP file or PDF copy for you.
Closing the Deal
Here's the best part: You can get all of these features for free. Canva does have additional premium designs that you can purchase for $1, but we've managed to make high-quality social ads without having to spend a penny.
Hopefully, after this tutorial, you've learned how you too can benefit from Canva on your own marketing endeavors. So what are you waiting for? Give Canva a try and be sure to let us know what you think!