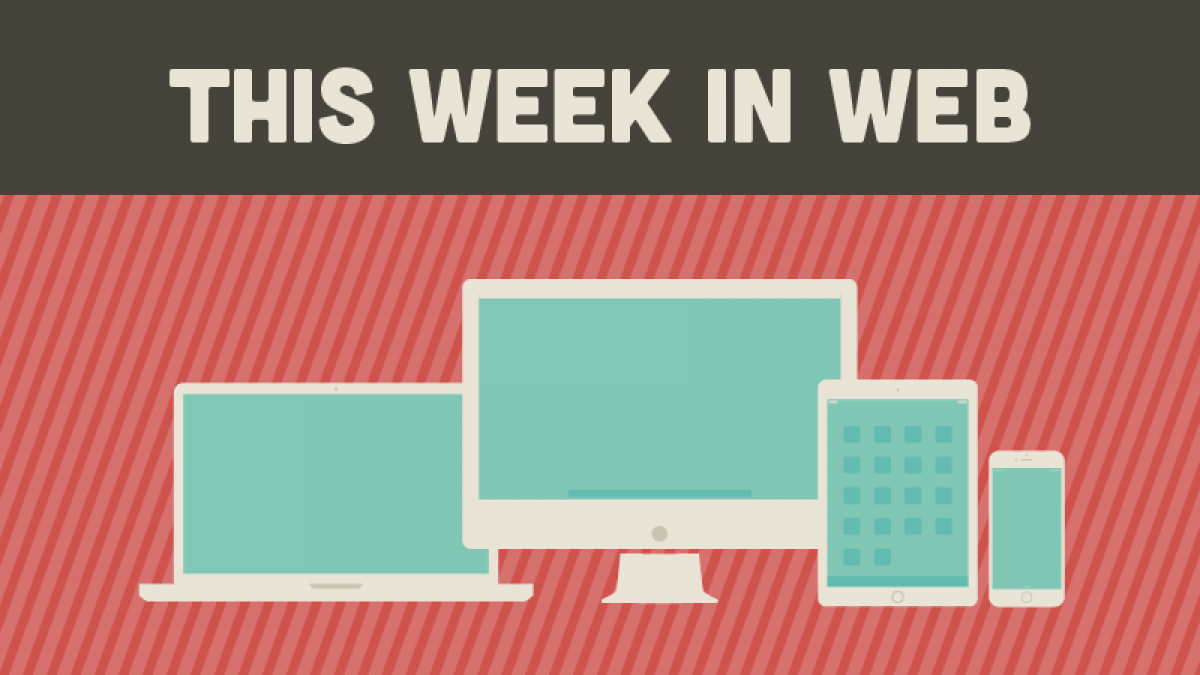 This Week in Web: October 19-25, 2015
Web news this week includes a cool future-minded venture to encourage a diverse workforce of coders and computer scientists with TechPrep. There is a new app by Instagram that makes fun 1-second looping videos. We wonder if YouTube Red has some of its partner creators seeing red. As a follow-up on Tesla's autopilot feature, human drivers are not acting stupid enough to crash yet. And, Japan's vending machines are creative multi-taskers. Also, Surface Book power users hope Microsoft will see their visions of upgradability. Last, your employer can put an end to lonely lunches.
Help your kid get a job
"By 2020 there will be 1 million programming jobs left unfulfilled. What are you waiting for?" Facebook says on their TechPrep website.  This is a new initiative in partnership with McKinsey & Company dedicated to connecting people with information and resources leading to careers in computer science and engineering. The website is open to anyone of any age, but Facebook is focusing on underserved communities with high Black and Latino populations in an effort to rectify the lack of diversity well-known in the technology field. Games and tutorials are available to help introduce coding to children age 8 and older.  TechPrep is also providing resources for parents and guardians to help guide their children in pursuing computer science careers. TechPrep's content is available in English and Spanish, functional on both desktops and mobile devices, and can also help users locate local resources. Facebook will spread the word through visits to communities with higher concentrations of minorities, by partnering with national organizations such as Boys & Girls' Clubs of America, and of course, promoting it on Facebook.
Boomerang!
Instagram unveiled Boomerang this week, a new stand-alone app that creates a 1-second video that plays forward and backward infinitely. The end result is similar to a short GIF without audio. When you simply click the capture button, the app takes a quick series of 5 photos which are stitched together into a mini-video, made more entertaining by speeding it up to double-time. The 'Boomerangs' are automatically saved in your camera roll, and can be shared on Instagram, Facebook, other social media, and are likely to become popular for Facebook profile videos. Many brands, including Purina, Benefit cosmetics, and Cosmopolitan magazine have already posted Boomerang videos.
YouTube Red
This week, YouTube announced the details of their $9.99/month subscription service to begin in early 2016. YouTube Red will offer ad-free videos, background viewing capabilities, ability to download videos to watch offline, and access to original content.  The free YouTube will remain unchanged for non-subscribers. For viewers, it sounds pretty straightforward.  Partner creators also received a very direct message: sign YouTube's new revenue sharing agreement, or have their videos booted off both the free and paid sites. (Partner creators include musicians, comedians, commentators, DIY instructors, and others who monetize their account, not the average user who uploads an occasional video.) ESPN has already had their content removed, due to conflicts with other contracts which prevent them from being on subscription services. YouTube says that 99% of partners signed the agreement, but considering that their alternative was to lose ad and subscription revenue, and fan connections, it seems heavy-handed. In the words of author Marty Rubin, "If you can abuse your power, you have too much."
Autopilot update
Last week we contemplated what Tesla's new autopilot feature would bring to the roadways.  Here is what has happened since then:
Humans did not listen to warnings that they remain ultimately responsible for and in control of the car. Instead, many have taken their hands off the steering wheel to record videos of almost serious accidents caused by them doing exactly what they were warned not to do.
A team of three drivers drove coast-to-coast in 57 hours and 48 minutes in an autopilot-enabled Tesla S, with the majority of that time hands-free. The time included stopping at charging stations at least every 300 miles. They reported no accidents or dangerous incidents related to the autopilot feature.
Tesla's autopilot was approved for use "everywhere on earth," except for Japan, where it is still under review.
So, no actual accidents made the news, just evidence of the potential for humans to cause them. And, expert drivers and international authorities approve. If we keep our hands on the wheel, everything might be all right.
Have a Coke and a smile
In Japan, vending machines are not just for buying a can of soda. Kirin Beverage Company has developed a "Vendorphoto," which offers to take a free selfie when you buy a drink. Users have a choice of backdrops and three chances to capture the perfect duck-face, and the machine will post it on the user's Line (a popular messaging service in Japan) account for free. But that's not all! When a selfie is not in-progress, the vending machines' large LCD screens also broadcast emergency alerts like earthquakes and tsunamis, weather and traffic reports, and are used for advertising.
Hopes of upgradability
It is not a fully-explored option yet, but The Next Web proposes that the potential for Surface Book owners to upgrade their graphics cards does exist. Where most comparable units are sealed, Surface Book has the detachable display, which houses the high-end, discrete graphics processing unit. Microsoft could allow users to upgrade their graphics cards and overall performance by selling the keyboard bases separately so that users can swap them out. PC World gave it a try by switching out the mid-grade base with the high-end base, and it functioned perfectly. This untapped potential could offer appealing options for gamers, graphic artists, and other power users.
Let's do lunch, the techie way
Don't spend another sad lunch hour eating drive-thru food in your car, or sitting at your desk alone. Never Eat Alone! This app helps you network with your colleagues in larger companies. Never Eat Alone has been smartly marketed to corporate entities, rather than directly to consumers, resulting in employers paying to give access to their employees. It can help companies improve their employee retention, enhance workplace culture, and give opportunities for employees to learn new things about other parts of the company. Users create a brief profile that talks about their career and outside interests to help people find someone else with whom they would like to lunch. It includes an engagement schedule and a chat feature for working out the details of your meal meet-up. Never Eat Alone is currently available in France, and will be coming to America in the next few months.
What was the most interesting web news that you read this week?  Do you plan to subscribe to YouTube Red?  What do you wish your vending machine could do?  Would you meet a stranger within your company for lunch if Never Eat Alone was made available to you?  Share your thoughts!