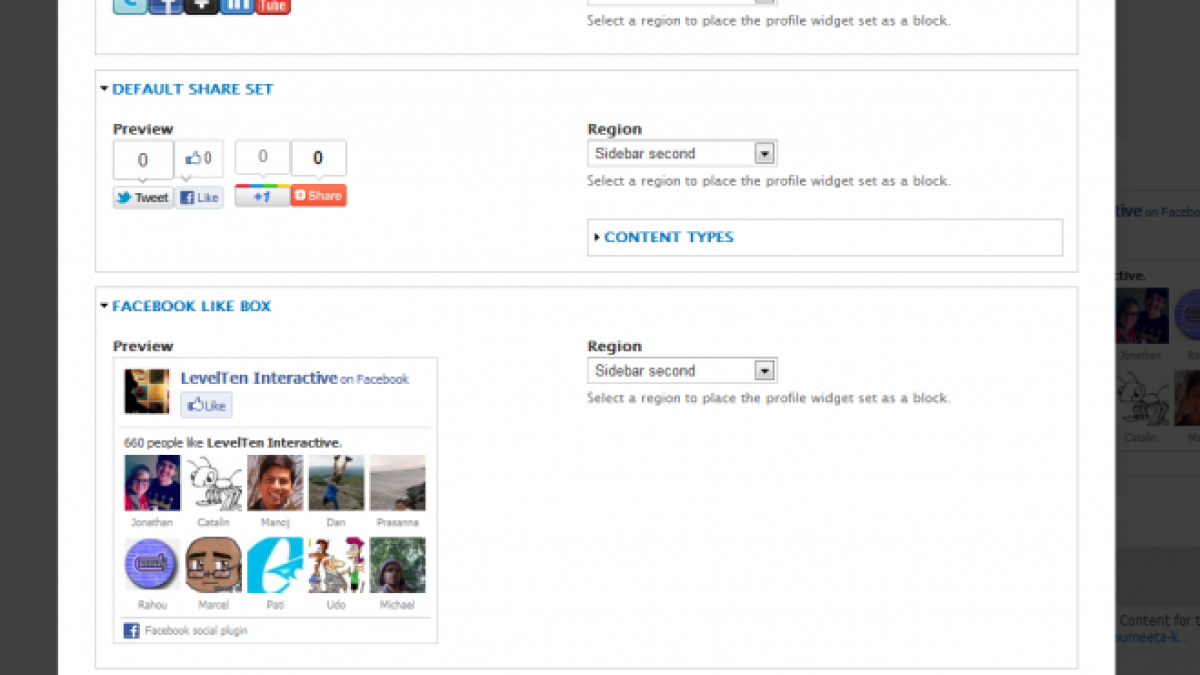 Socialize Your Drupal Site in 5 Easy Steps
A modern day web presence is not just your website. To be successful you have to expand your digital footprint to include social media sites such as Twitter, Facebook, Google+ and YouTube. You need to enable your site visitors to Tweet, Like, +1 and share your content on the likes of StumbleUpon and Reddit.
To create a rich connected user experience, you need to do more than just link to social media. You need to integrate familiar social engagement directly into your website.
The fastest way to do this is through social media widgets. Widgets not only allow you to easily link to your social media profiles and allow people to share content; they seamlessly integrate the dynamic experience of social platforms into your site. They give you a wealth of tools to expand your reach, generate buzz, engage users and build your fan base.
The challenge is it can be quite tedious to coordinate the cornucopia of widgets modern sites require to be state of the art. To fix that problem, at least for Drupal sites, we present the easy five step process for socializing your website – in video form.
Helpful links
To install the Social Media App, visit the LevelTen Apps Server
To download from Drupal.org: visit the Social Media project page
Learn more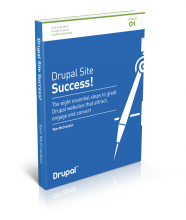 What to transform your Drupal website into an inbound marketing machine? Wondering where to get started?
We wrote the Drupal Site Success! ebook as an straight forward 8 step guide for building great Drupal websites that drive traffic, engage and convert.