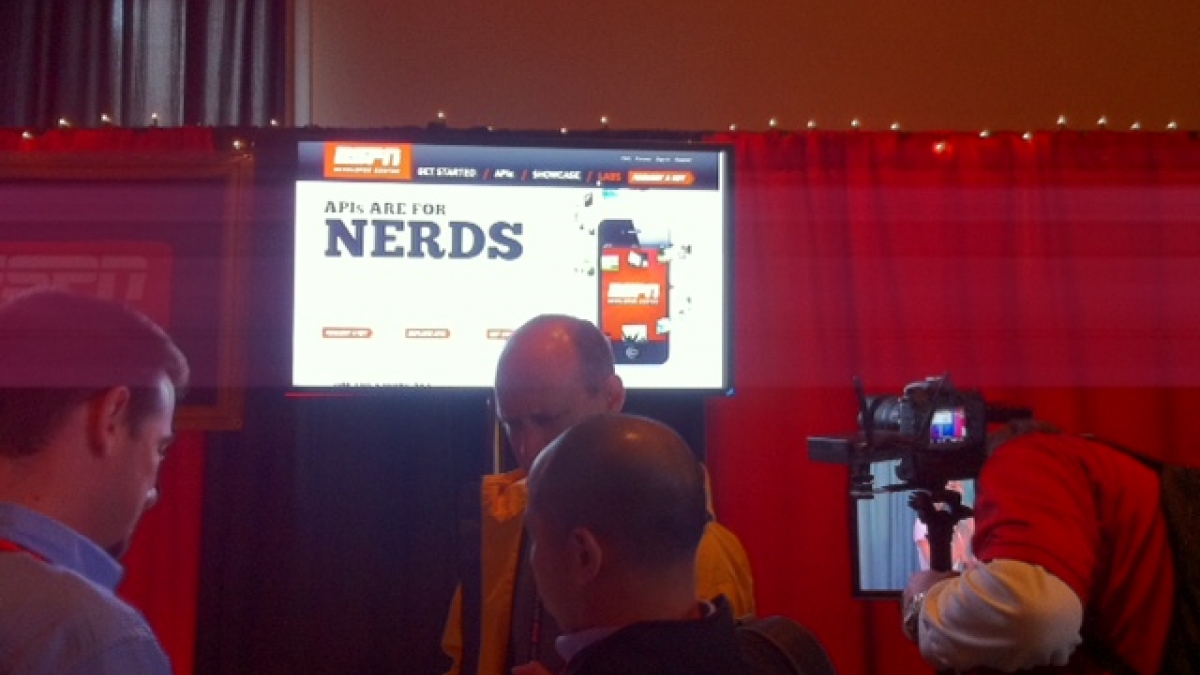 SXSW Interactive Showcases an Explosion in Open APIs
Apple, Google, Amazon, Microsoft and a team of others are rushing to fundamentally transform the way we do computing. We have all been witness to "The Cloud" revolution. While services like iCloud and Amazon's cloud are the faces of this revolution, there is another more profound movement happening behind the scenes - the rush to open APIs to drive the content and interaction that will ultimately fulfill the promise of the cloud.
At this year's SXSW Interactive, there is an explosion of open APIs. We spent a fair amount of time in the Circus Mashimus Lounge hosted by Mashery a leading provider of API technology and services. There were many impressive companies who were not only showing off their APIs, but also talking about how APIs make good business sense.
ESPN
ESPN announced the launch of their API – and yes, stats will be a part of a premium offering. Jason Guenther took some time to talk to us about their new developer center and the future of media APIs.

Klout
Klout, which in a few short years has become the standard for measuring online influence, built its business off APIs for Twitter, Facebook and others. They, in turn, have created an API to share their data.

USA Today
We sat down with Erik Bursch, Director of Operations and Content Systems, at USA Today about the drivers behind why the world's second most circulated newspaper created their API.

Well that's all the production time we have for today. Time to get back into the SXSWi mix. Check out the YouTube channel for more news from SXSW.