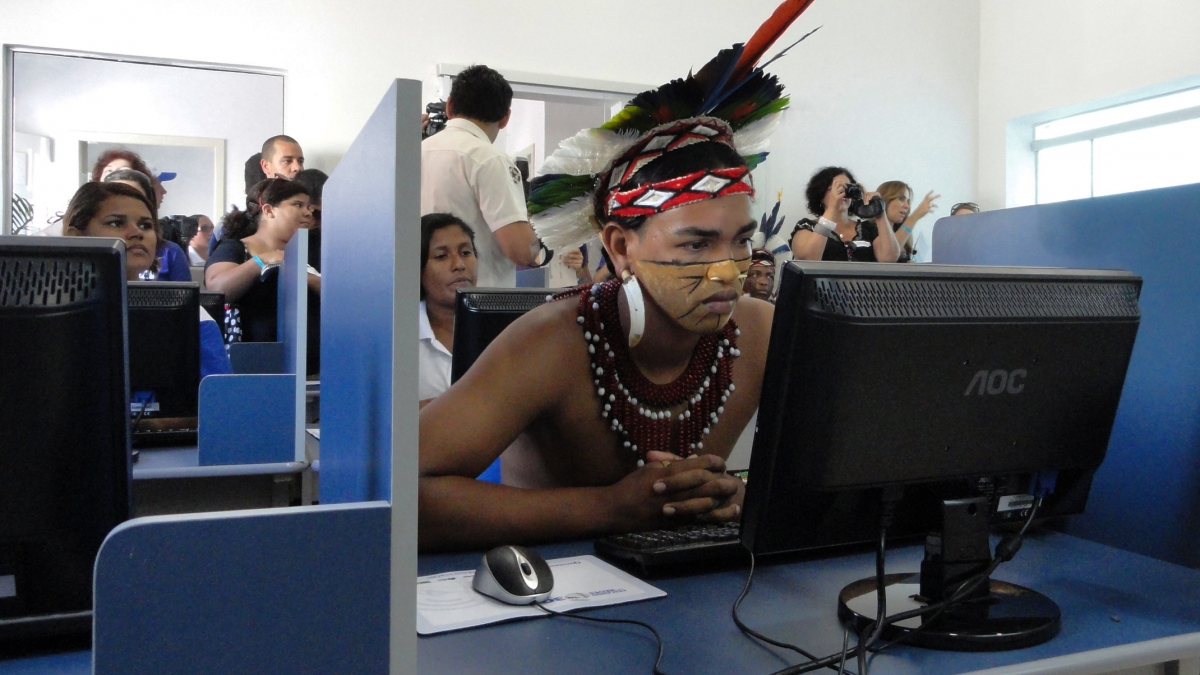 Google Plus or Facebook? Which is better for Business?
After a content strategy discussion, our marketing clients question which social networks they should be using. Typically, Google Plus is one of the last networks mentioned and it's often dismissed on the basis that "no one is there". In actuality, I'd recommend the network to just about anyone and here's why.
NOT a Social network
Unlike Facebook, Instagram and in some cases, Twitter, I wouldn't consider Google+ a social network. (By the way, I'm not the first to say this.)
To me, a "social" network is one where you're sharing how you're feeling today, what you ate for breakfast, who you hung out with at your class reunion and so forth. Don't get me wrong, Google Plus does rely on social interaction. The interaction, however, seems much more focused than what you might see on other social platforms. 
Hashtags = Focused Topics of Discussion
Facebook recently implemented hashtags. Woohoo! Just to give an idea of how "unfocused" Facebook is compared to Google, many of my Facebook friends couldn't understand the use of hashtags. "Why would I want to friend someone who likes the same things as I do?"
Facebook is much more personal than that. On Facebook, you may or may not friend someone you wouldn't know. There's "Follow" for that. On Google Plus, of course you would! And like Twitter, Google+ has been using hashtags since its inception.
Also just like Twitter, those hashtags allow a user to interact and *gasp* even get to know someone with like interests. But I've already covered the beauty of hashtags in a previous post.
Getting to know someone you don't already know? Hmmm... maybe G+ is more of a social network than Facebook is after all.
Communities
One of the things I love about Google+, and Twitter for that matter, is the ability to create any type of community you want to create. Like basketweaving? Type in "#basketweaving" in the search bar of either social platform and you're bound to find someone talking about it. The great thing about Google Plus is that not only will you find someone talking about it, you'll also find a Community about it!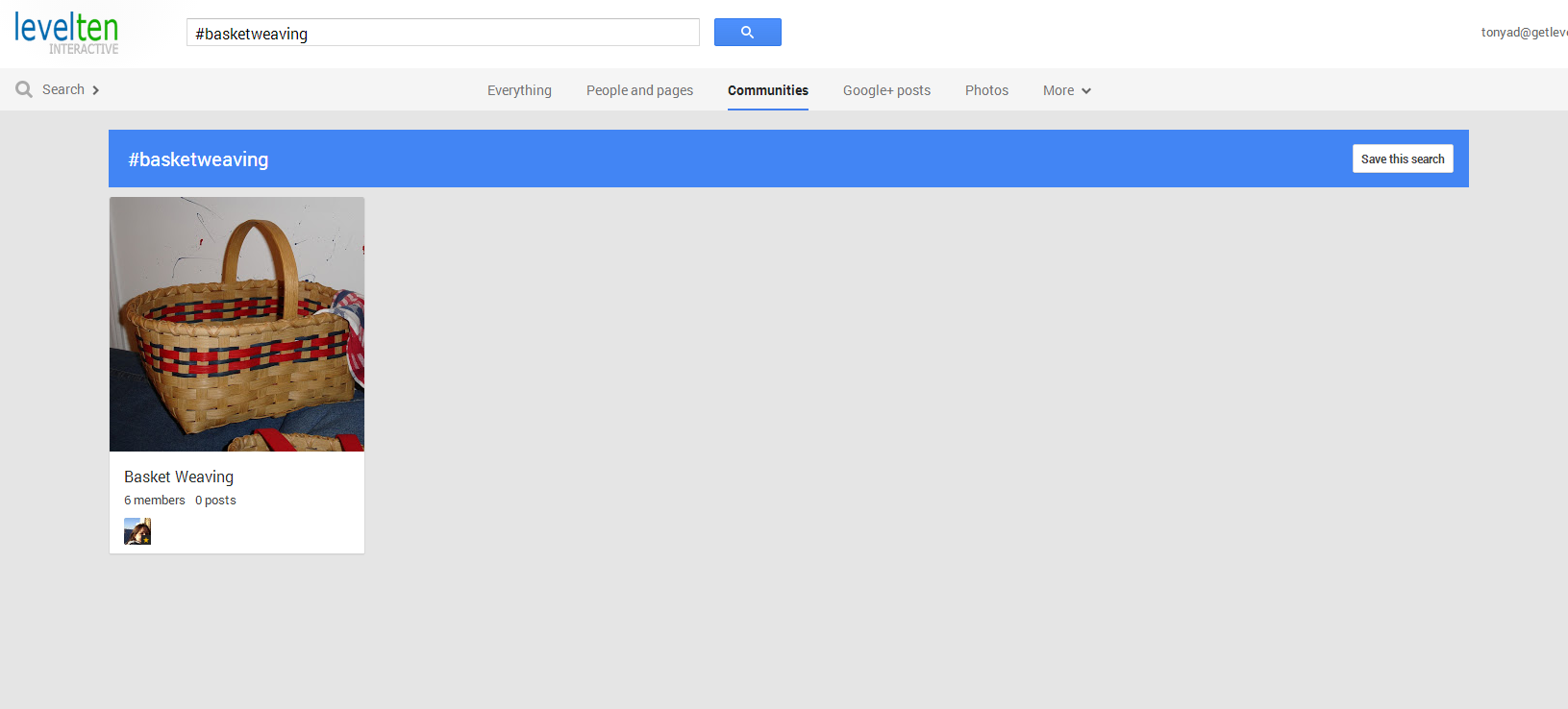 Ok, maybe basketweaving isn't the largest community, but you get the idea! The options are endless! I recently found the G+ Drupal community. Some of our developers are connecting with other devs and sharing great ideas.  
Hangouts
I could go on and on about Google Hangouts. I could tell you that we use it EVERY WEEK to communicate with each other when we're working remotely. I could share with you how we're able to help clients from our desks by sharing screens and talking like we're in the room with them. I could tell you how local videographer, Chris Yates, became a Google Plus celebrity by using the Hangout feature to build an online sports show that is currently being enjoyed by over a half million people. I could tell you about the endless educational opportunities about ANY SUBJECT available on the Google Hangouts On Air Schedule. I could go on and on. Just go check it out for yourself. All that you need is a gmail account. And it's free.
First Page Search Results
More and more businesses are getting better search results because of their Google business pages. Adding in Google Authorship and Publisher doesn't hurt either. They also own YouTube, another big player in search. The point being that Google has the market share on search right now. Wouldn't you want to play nice?
This post only scratches the surface of what Google+ can do for your business. Google was ranked the #2 social network after Facebook earlier this year. I really believe that as more and more people understand what it is for - not connecting with your college roommate but instead building a community of like-minded NEW friends - it will easily outrank Facebook.
P.S. Connect with us on GooglePlus!
What are your thoughts? Do you use Google Plus for your business or personally? Leave your comment below!
Featured image from Wikimedia Commons.