Whitehouse.gov Goes Drupal [Drupal News]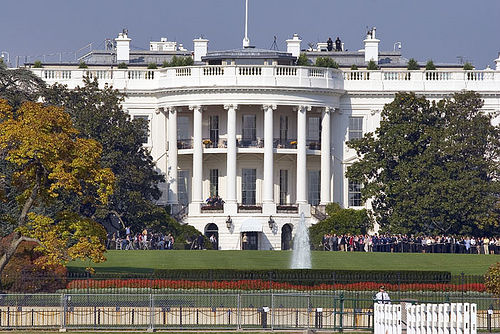 If you missed the big news this weekend,
WhiteHouse.gov
has officially made the switch to using open source platform,
Drupal
as its content management system over the proprietary CMS platform that was in use before. According to a
great blog post by Nancy Scola at TechPresident
:
The ideal new platform would be one where dynamic features like question-and-answer forums, live video streaming, and collaborative tools could work more fluidly together with the site's infrastructure.
These are all features that Drupal excels at. In fact, I would go so far as to say that if you're looking for a platform that will support the demands and requirements of a modern web community, and that will grow with you as times and web trends change, Drupal is going to be your best bet. Nancy goes on to provide some interesting analysis on the Drupal move:
Let's really try to extract the last drop of possible meaning from a choice over a CMS. Squint a bit, and it's possible to see the White House's move to open-source software as a move towards the idea that collaborative programming can inspire -- or at least, support -- a more distributed politics. That idea bubbled up in 2004, when young programmers experimented with using Drupal itself to turn the Howard Dean campaign into the Howard Dean network. This idea, that a politics crafted by the people could be a powerful thing indeed, emerged in a slightly mutated way during the Obama presidential campaign, but has arguably receded below the surface during the first nine months of the Obama Administration. First the WhiteHouse.gov CMS gets more open, then the White House OS? Perhaps.
I would be very interested to see President Obama completely open up the communication barriers to form a robust political community website. From a
Social Media
standpoint, it would be the ultimate test in reputation and conversation management. As we all know, political discussions can get very heated, so the Obama Administration would have to hire some expert community managers to make the whole thing work. But let's put it this way, if the United States Government can create an open social community, that works to advance certain goals, there will no longer be any excuse for any company to not follow suit. After all, the conversation is always happening, weather you choose to acknowledge it or not. Why not get involved? Even if Whitehouse.gov does not become the central community hub for the Obama Administration, the move is still a huge win for the open source and Drupal community. Now that the US Government has several properties on the Drupal platform, it shows that Drupal is both secure and feature rich, which are attributes not to be ignored when choosing a content management system for your website.
What's your take on the great Drupal migration?
Related Drupal Articles
Photo Credit